#CareerBytes: Here's how to strike balance between JEE-Main, board exams
#CareerBytes: Here's how to strike balance between JEE-Main, board exams
Written by
Ramya Patelkhana
Jan 11, 2022, 12:23 pm
2 min read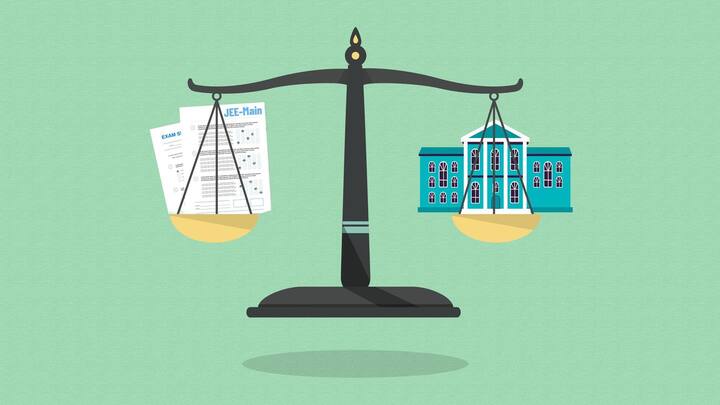 Joint Entrance Examination (JEE) is the country's most challenging engineering entrance exam conducted for admission to top institutes and comprises the Main and Advanced exams. For Class-12 students, it's crucial to strike the right balance between the preparation for JEE-Main and board exams in order to ace them both. Here are some tips for maintaining the correct balance between JEE-Main and board exam preparation.
Strategize preparation process properly; adhere to your plan
Preparing for board exams and JEE-Main simultaneously can be challenging, but one can strike a balance with the right planning. Firstly, students should analyze the syllabi of JEE-Main and board exams and strategize their preparation to cater to the requirements of both exams. They must adhere to their schedule and manage time properly and also set short/long term study targets to track their progress.
Focus on board exams more than JEE-Main
A lot of students tend to focus more on preparing for JEE-Main and take the board exams lightly as they think the former is more important. However, this is not true because scoring well in Class-12 board exams is necessary, too. Many entrance tests and colleges have cutoffs for admission based on Class-12 marks. So, students should not ignore the Class-12 syllabus.
#3: Most concepts in Class-12, JEE-Main syllabi are similar
Most concepts in Class-12 and JEE-Main syllabi are similar, and students should take advantage of this. Preparing properly for board exams and focusing on basics will help students to not only do well in Class-12 exams but also aid them in preparing for JEE-Main thoroughly.
Collect all required study material; prepare revision notes
Students must focus more on NCERT textbooks for learning the fundamentals, but they can also collect good reference books/study material useful for both Class-12 and JEE-Main. While studying, for Class-12 exams or JEE-Main, students should also prepare notes for important points, formulas, theorems, and chemical reactions. Since most concepts are similar, these self-prepared notes will help students in quick revision and better retention.
Take mock tests of board exams and JEE-Main
Apart from regular revision and written practice, solving previous year Class-12 and JEE-Main papers, sample papers, and taking mock tests is also essential for students to understand the pattern of both the exams. This will also help them in analyzing their performance, assessing the difficulty level, managing time better, and understanding the formats of the board exams and JEE-Main.