#CareerBytes: Tips for JEE aspirants to handle last-minute preparation stress
#CareerBytes: Tips for JEE aspirants to handle last-minute preparation stress
Written by
Ramya Patelkhana
Dec 18, 2019, 05:10 pm
2 min read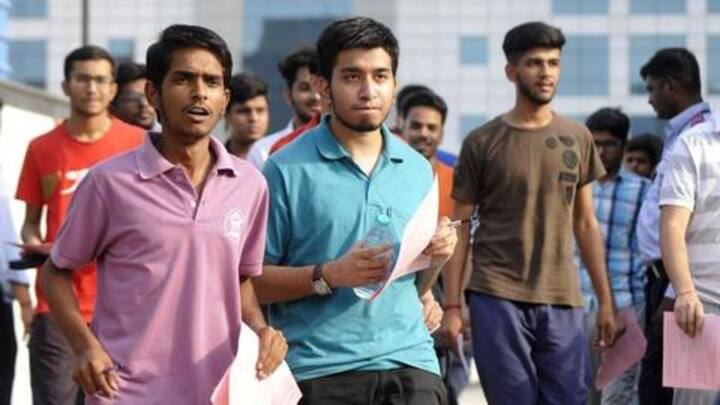 Joint Entrance Examination (JEE) is the most challenging engineering entrance exam conducted for admission to the country's top institutes. Exams and stress go hand in hand. However, it is important for JEE aspirants to cope with the exam stress to perform well. The 2020 JEE Main (January) is less than a month away, and here are some tips for handling the last-minute stress.
Prepare in a stress-free manner; have a proper plan
Having a proper study plan and strategy is essential to prepare for JEE in a stress-free manner. Adhering to a strict timetable can help JEE aspirants in keeping away from the exam stress as it ensures enough time for studying/revising the entire syllabus at their own pace. This will help them boost their confidence as they need not worry about covering the syllabus.
Regular revision and written practice help in boosting confidence
Regular revision and written practice will help aspirants to enhance their understanding of concepts and boost confidence. Solving previous papers, sample papers, and mock tests regularly is also helpful because it helps aspirants to familiarize with the exam pattern and build confidence. Also, one must avoid studying anything new at the last-minute to avoid stress and instead focus on what they have already studied.
#3: Do not compare yourself with others
Also, it is important for JEE aspirants not to compare their preparation level and performance with that of others. This will only mount unnecessary pressure on them and lead to stress. Instead, they should understand their strengths and weaknesses and stay positive.
It is also important to relax and take breaks
Aspirants must understand that while it is essential to prepare properly and cover the entire syllabus within time, it is also important to relax and take breaks between their study sessions. They can also perform activities like playing their favorite sport, meditation, or pursuing their hobbies in free time to manage stress. Having a positive mindset is of utmost importance for JEE aspirants.
#5: Get proper sleep; eat healthy food
While preparing for JEE, aspirants should also ensure that they get proper sleep and eat healthy food in order to combat stress. One must sleep for at least 6-7 hours every day, which will help in better retention of information too.