Foundation course, UPSC rank to determine IAS/IPS/IFS cadre allotment
Foundation course, UPSC rank to determine IAS/IPS/IFS cadre allotment
Written by
Siddhant Pandey
Jul 27, 2019, 06:39 pm
2 min read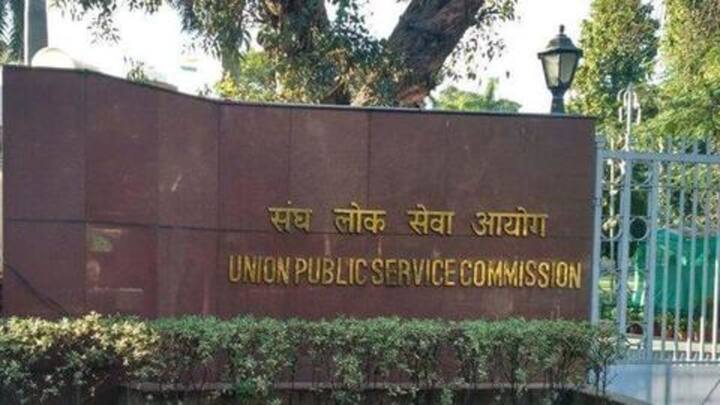 According to reports, Narendra Modi-led Central government has now decided that ranking in the civil services exam will no longer serve as the sole determinant in the process of allotment of services to candidates selected by the Union Public Service Commission (UPSC). Reportedly, 10% weightage will now be given to a candidate's performance in the mandatory combined foundation course. Here are more details.
Foundation course key in UPSC candidate's allotment
A Department of Personnel and Training (DoPT)'s internal communication, dated July 9, stated that performance in the foundation course would be key in a UPSC candidate's allotment in the civil services- Indian Administrative Service (IAS), the Indian Foreign Service and the Indian Police Service (IPS), among others. Additionally, if the foundation course performance alters a candidate's service, they wouldn't need to re-take the course.
All Cadre Controlling Authorities held meeting on June 25
The communication also revealed that all Cadre Controlling Authorities had held a meeting at the Lal Bahadur Shastri National Academy of Administration (LBSNAA) on June 25, concerning a combined foundation course for all civil services, which will be conducted from August.
PMO proposed move last year to make foundation course mandatory
Last year, the PMO had pitched the idea for a three-month unified foundation course before joining the services, which would determine the allocation of cadres, instead of UPSC rankings alone. It was introduced because the government wants civil service probationers to take the course seriously. However, back then the proposal had faced backlash for trying to tweak the recruitment of civil servants.
Here's how cadres were allotted until now
Currently the 24 services- including IAS, IFS et al,- allocate cadre before the commencement of the foundation course. This allotment is done on the basis of rankings in the civil services exam. Following the cadre allotment, the IAS and IFS probationers take the foundation course at the LSBNAA in Mussoorie. Meanwhile, for other services, probationers are sent to academies in Mussoorie, Hyderabad, and Bhopal.