All you need to know about Distance MBA in India
All you need to know about Distance MBA in India
Written by
Pallabi C Samal
Sep 23, 2019, 03:53 pm
3 min read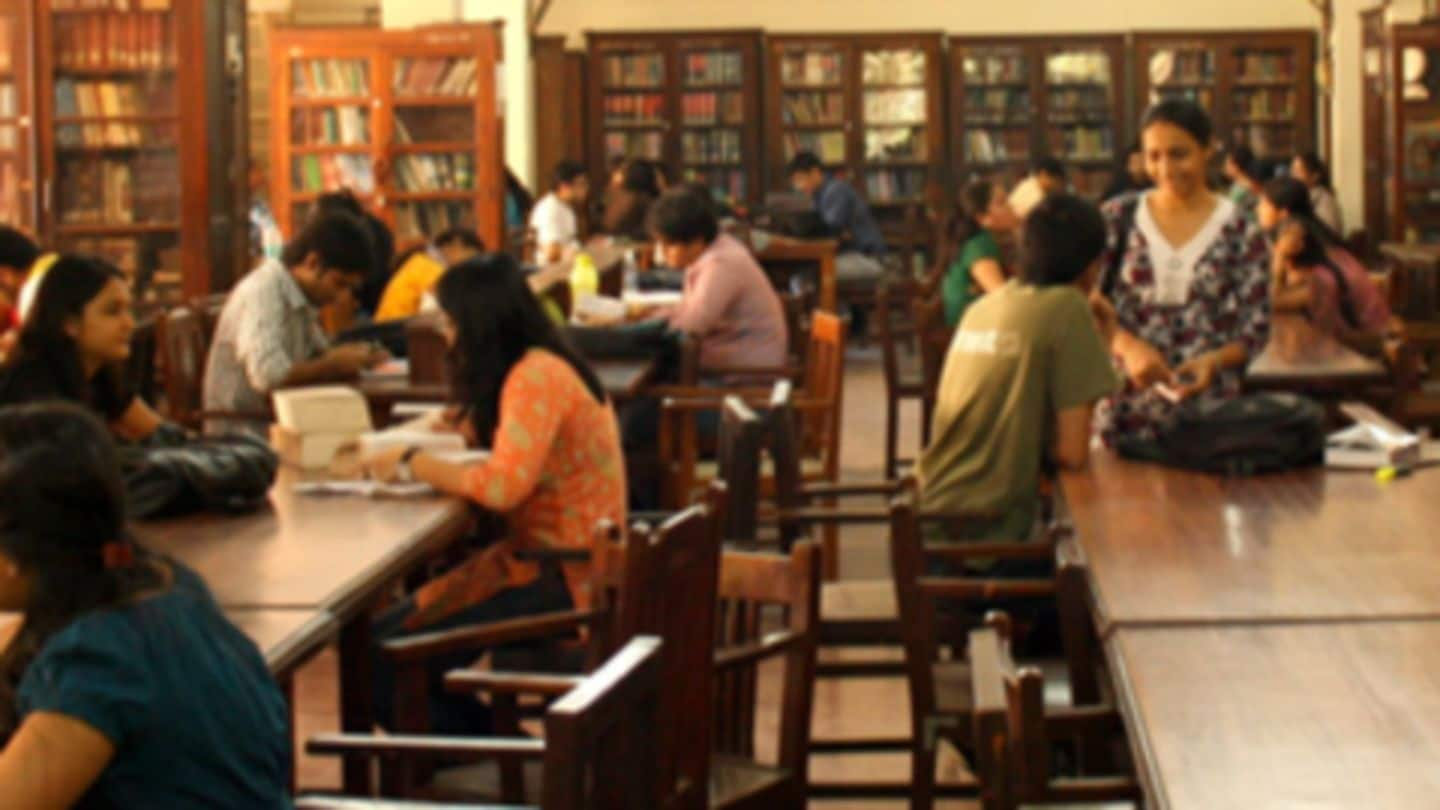 Distance MBA or Correspondence MBA, as the name suggests, refers to pursuing of the degree mostly through a digital/virtual platform, as per the convenience of the learner. Done via remote communication between two parties, this format of learning is different from regular classes, and doesn't entail a student to attend classes and take lectures physically. Here's all you need to know about distance MBA.
Note: Distance MBA and online MBA are not the same
Though assumed to be the same, distance MBA and online MBA are actually different. While in the former, students don't interact with each other, in online learning, a virtual classroom is created, to conduct interactive sessions among pupils. Also, in distance MBA, study materials are provided, either in PDF format, hard copies or video lectures, while in the online system, live lectures are delivered.
Distance MBA: Good for those who lack resources and time
Distance MBA is good for those who lack resources and time to pursue a full-fledged degree. Moreover, it's a job-oriented course, with many corporate, government, public agencies offering jobs upon successful completion of MBA. There is also no age limit, and one can save a lot of money through a correspondence course. The 24*7 availability of course materials is a big, added advantage.
Now, let's come to the eligibility criteria
A graduation degree with at least 40-50% marks from a recognized university is a must to pursue this course. There is a 5-10% relaxation for OBC/SC/ST and other reserved categories. Do note, some institutes like IGNOU conduct an entrance exam, OPENMAT, for admission to its MBA program. Also, some like BITS Pilani has kept a minimum 1 year of work experience as a criterion.
How to choose the right course and the educational institute
Choosing the right MBA course through remote learning can be tough, but these pointers may help: Check the affiliation of the institute, and see if it's accredited by Distance Education Council (DEC), and University Grants Commission (UGC). Choose as per your interest. Be clear if you want to pursue a distance or an online course. Compare the distance MBA syllabus with a regular one.
Check eligibility criteria, placement opportunities, rankings, facilities
Before choosing the course and the institute, also find out its eligibility criteria, placement opportunities and success rate. See if the particular educational institute has been ranked by any authentic authority. The facilities provided by them, like interaction with faculties, provision of doubt clearing, value for money, etc., are also important considerations. Also, check if they allow students to select exam time and date.
Top institutes: IMT-Ghaziabad, Symbiosis, IGNOU, ICFAI, SMU
In India, some of the top distance MBA colleges are Institute of Management Technology, Ghaziabad, Symbiosis Center for Distance Learning, Indira Gandhi National Open University, ICFAI University, Sikkim Manipal University, Annamalai University, Narsee Monjee Institute of Management Studies, Welingkar Institute of Management, Amity University and Lovely Professional University. There are also others like Bharathiar School of Distance Education and Suresh Gyan Vihar University.
Admission process, course fee, loans scholarships, fee payment
All institutes have different admission processes, but most take in students multiple times a year. For example, Symbiosis conducts three rounds, while IGNOU organizes admissions twice annually. Fee payment is done semester-basis, and through online mode. As for loans/scholarships, Sikkim Manipal University offers a maximum 30% off on course fee as scholarships, and also provides loan facilities. Average fee range? Rs. 30,000-2.2 lakh.