Every street has a story to tell in Delhi!
Every street has a story to tell in Delhi!
Dec 30, 2016, 07:51 pm
3 min read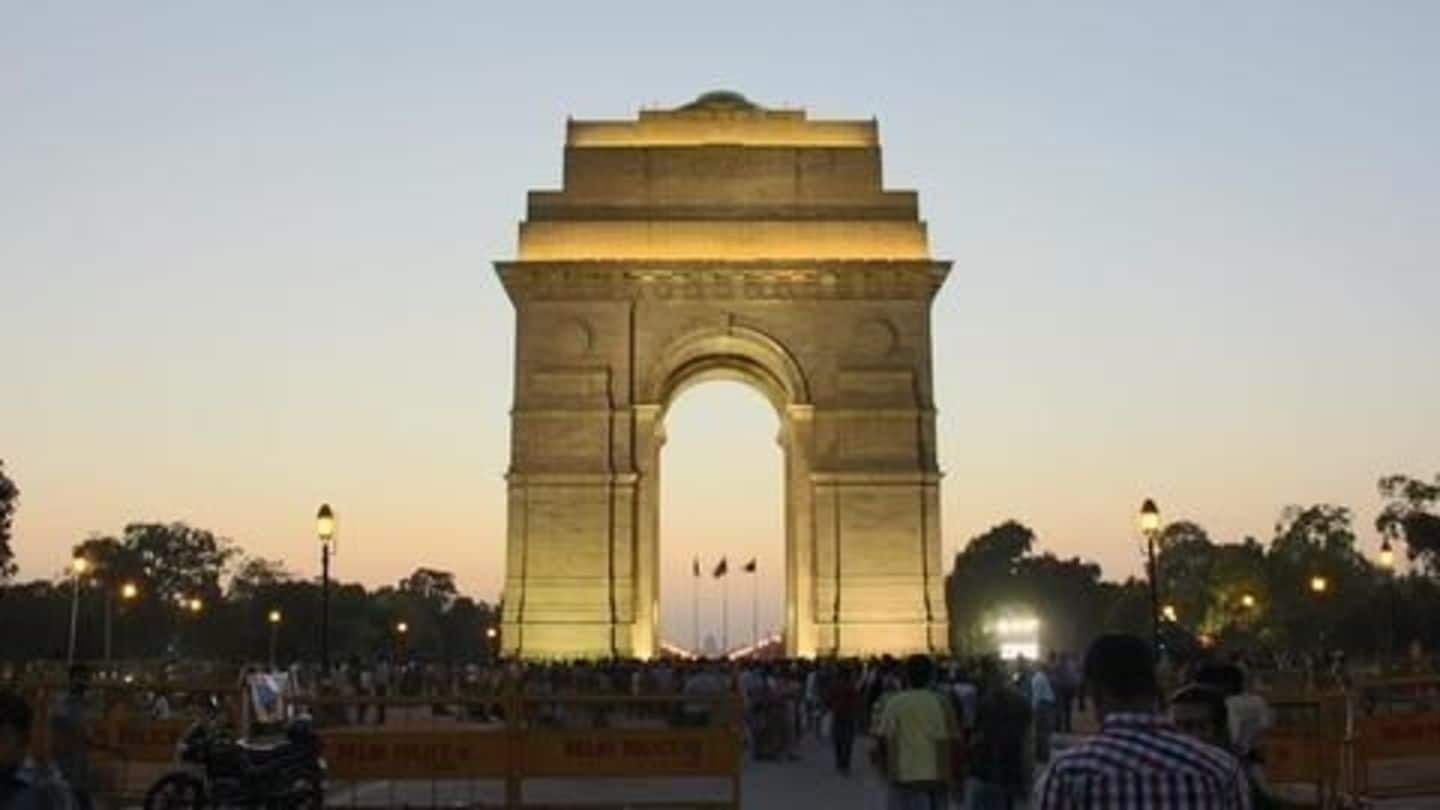 Delhiites may be in for serious traffic troubles if the public transport network is not improved. Government needs to boost public transport to save the city from congestion. Meanwhile, road safety remains a concern in Gurugram where a 35-year-old was crushed by a speeding car. And rail passengers will soon have the facility of cashless transaction at Delhi stations, tap in for more details.
Railway stations acquire PoS machines to support cashless economy
12 stations of the Delhi division of Northern Railway have installed card machines to facilitate cashless transactions. To save passengers from hassles of cash transactions at ticket counters, 32 machines have been installed at stations such as New Delhi, Old Delhi and Anand Vihar. Apart from the 43 catering stalls which are using e-wallets, facility will be extended to all parcel booking services.
Speeding car crushes man on DLF phase I flyover
A 35-year-old man was crushed to death by a speeding car on a flyover near city court building in Gurugram. Victim's brother lodged a complaint against the speeding driver who fled after the accident. The driver and car registration number could not be identified. Police has registered a case of rash driving against the driver. Gurugram has registered 400 road-accident deaths this year.
Sealing drive against illegal factories in Shaheed Nagar
Six illegal factories were sealed in Thursday's drive by Ghaziabad administration. A notice was served to the district administration by the Human Rights Commission, following the death of 13 people in a fire in one unauthorized-factory in Shaheed Nagar. Officials suspended electric connection in 15 factories, which were also found involved in electricity theft. A case was registered against owners of all illegal factories.
Colleagues of Yadav Singh being probed by IT
Property details of 25 officials which include IAS officers and engineers, who had worked with the suspended chief engineer Yadav Singh, have been sought by the Income Tax department. Yadav Singh is in jail following allegations of disproportionate assets and money laundering. Enforcement Directorate has also served notice to Noida Authority officials, who had worked during tenure of Yadav Singh, seeking their property details.
Nursery admissions in Delhi send parents in a tizzy
It can not get more competitive than this when 8,000 toddlers vie for 50 seats in a school. Parents are fighting hard to book a seat for their children in one the 20 prestigious schools of the city, among 1700 unaided private schools. Lack of transparency in the admission process bothers some as connection and money' power devoids seat to a deserving candidate.
Microbial culture being imported to treat waste dump
Biological additives (microbial cultures) which can decompose and reduce leachate volume, decreasing the odour from the waste dump will be introduced by Municipal Corporation of Gurugram. Civic body has hired experts to treat the waste dump at Bandhwari waste dump to preserve the ecologically significant area near the Aravallis. Introduction of crop fish is also being considered to remove pollution from the water.
Strengthen public transport to stop Delhi from turning into Mexico
Experts fear that Delhi might be on its way to become the next Mexico city, where traffic crawls at snail's pace. The congestion on roads is due to increase in number of private vehicles on roads, which has gone up to 9.7 million this year. Experts feel that public transport should provide last-mile connectivity so that commuters are encouraged to use it.