Delhi to receive first Sputnik V consignment after June 20
Delhi to receive first Sputnik V consignment after June 20
Written by
Astha Oriel
(Sourced from PTI)
May 31, 2021, 04:59 pm
2 min read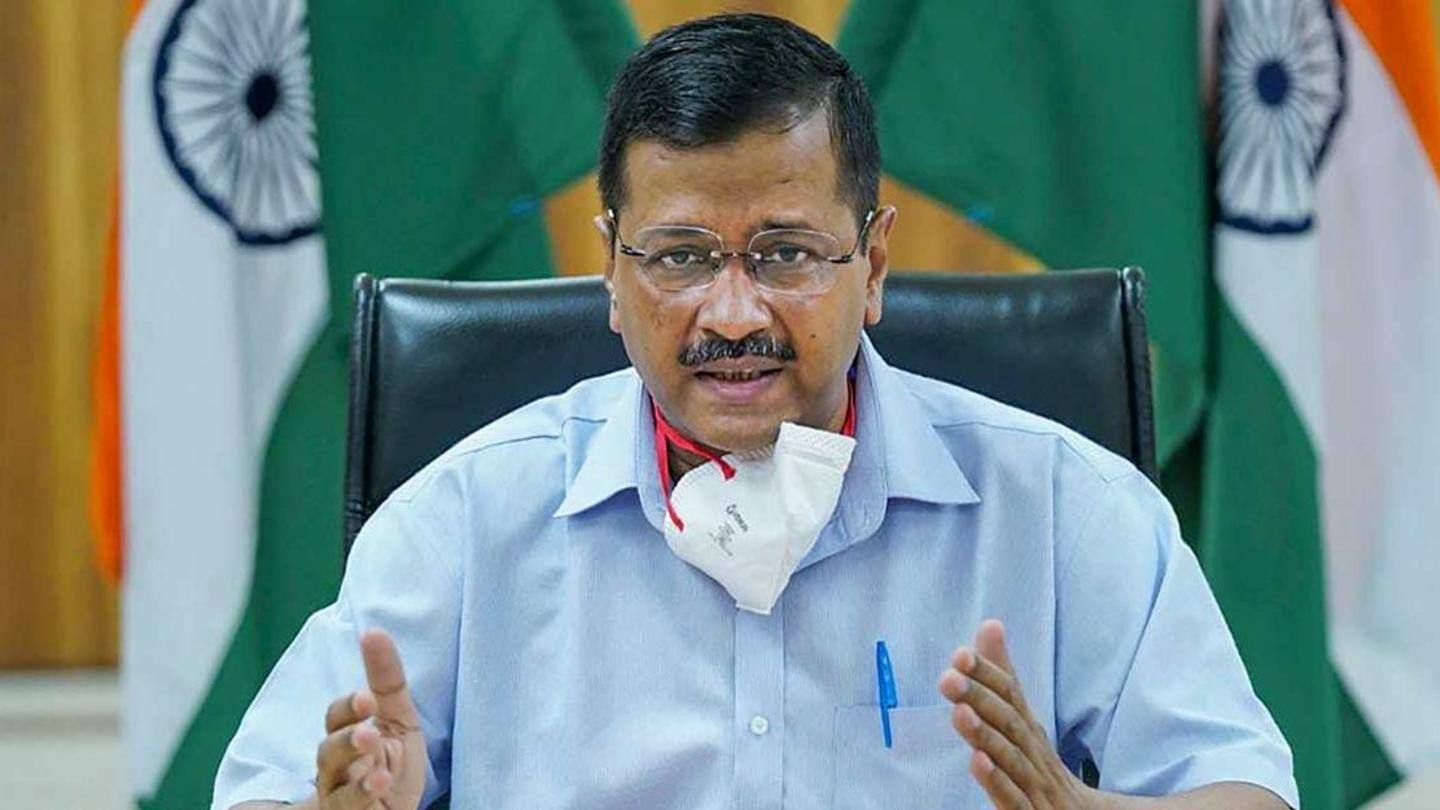 Delhi is likely to receive the first consignment of Sputnik V, the Russian COVID-19 vaccine, after June 20, Delhi Chief Minister Arvind Kejriwal said on Monday. Last week, Kejriwal had said that the manufacturers of Sputnik V had agreed to supply the vaccine to Delhi. However, the quantity of the supply is yet to be decided.
Dr. Reddy's Laboratories is importing Sputnik V
The Drugs Controller General of India (DCGI) has granted permission for restricted emergency use of Sputnik V with certain conditions. Dr Reddy's Laboratories will import the vaccine in the country.
Special vaccination facility for journalists has been launched
Kejriwal was speaking at the launch of a special vaccination drive for journalists and their families. He said, "There was a demand from journalists to start a special vaccination facility for them. The vaccines are being administered to those in the 18-44 age group as well as those aged above 45. I urge all journalists to come in large numbers and get vaccinated."
Kejriwal has urged Centre to procure Pfizer vaccine for kids
In the launch, Kejriwal also emphasized that vaccination is the key to fight against COVID-19. This is not the first time that Kejriwal has pressed hard regarding vaccination drive across India. Last week, Kejriwal urged the Centre to sought the procurement of Pfizer's COVID-19 vaccine as soon as possible to inoculate children, while criticizing the Central government regarding its new vaccine policy.
Three vaccines have been given EUA in India
Notably, three COVID-19 vaccines have been given emergency use authorization in India—Pune-based Serum Institute of India's Covishield, Bharat Biotech's COVAXIN, and Russian vaccine Sputnik V.
Delhi has reported 944 cases of black fungus so far
At the launch, the Chief Minister also talked about the mucormycosis infection in Delhi. He said, "There are 944 cases of the infection, including 300 at Centre-run hospitals. There is a huge shortage of medicines. We received 1,000 injections on Saturday and nothing on Sunday." Reportedly, India is facing an acute shortage of Amphotericin-B injection, which is used for the treatment of mucormycosis.
Delhi recorded 946 COVID-19 cases on Sunday
Delhi has been amongst the worst-hit states since the devastating second wave of the COVID-19 pandemic began. However, on Sunday, Delhi recorded 946 new COVID-19 cases and 78 new COVID-19 related deaths, thus pushing the state tally to 14,25,592 cases and 24,151 COVID-19 deaths.