Delhi police crack first case of 'Mysterious hair thieves'
Delhi police crack first case of 'Mysterious hair thieves'
Aug 06, 2017, 02:39 pm
3 min read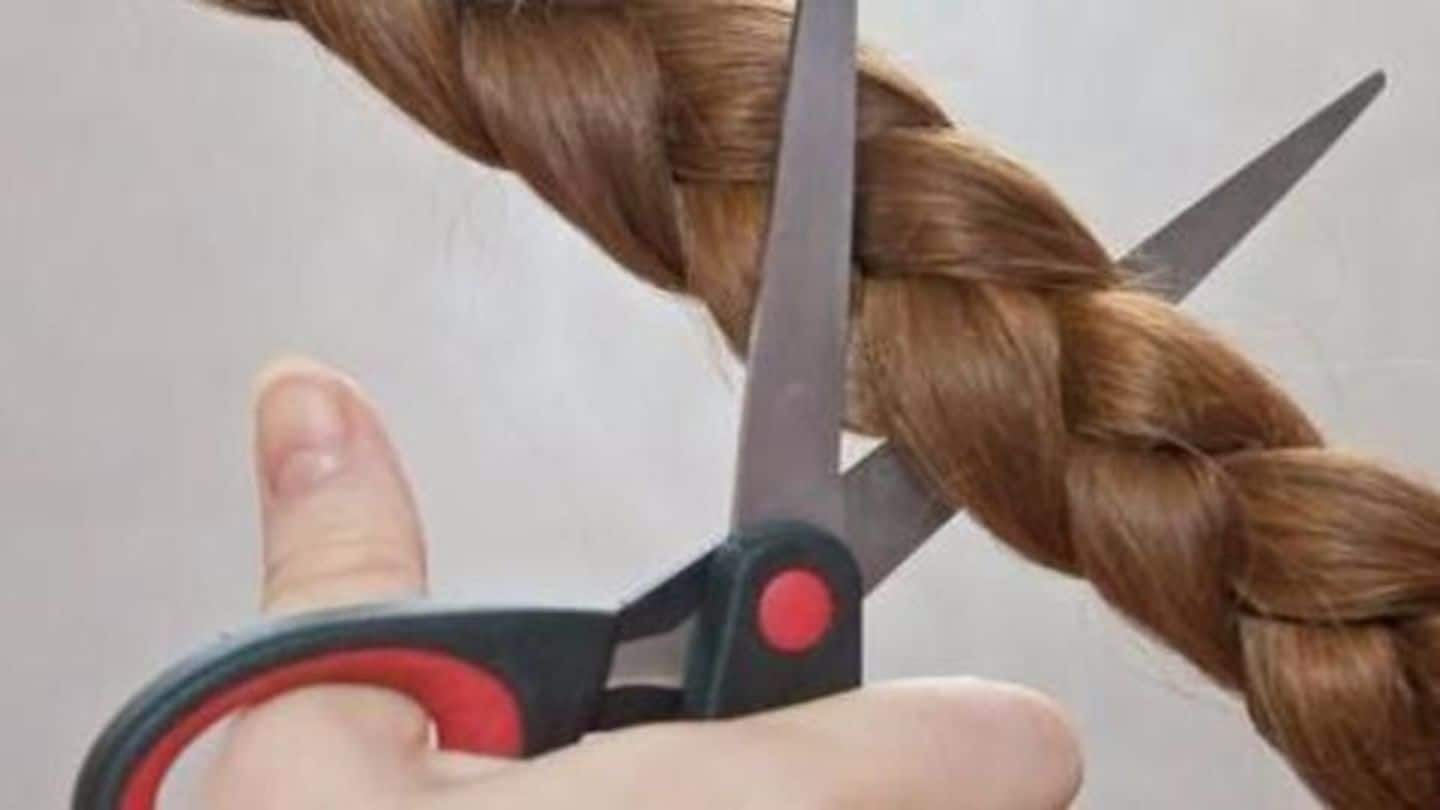 Delhi police concluded investigation of first case of mysterious hair choppings after they found out that 14-year-old girl's hair was chopped as part of a prank by her relatives in Dakshinpuri. "Investigators learnt that it was the girl's brother and nephew who did it. They were playing a prank on her," said a police official. Tap in for more from Delhi!
Delhi's 22 DTC bus terminals will be renovated soon
Delhi Transport Corporation (DTC) is all set to get a face-lift with government planning to renovate bus terminals and fix queue shelters that are in poor condition. 22 bus terminals currently looked after by DTC lack basic amenities like drinking water, clean toilets, etc. CM Kejriwal had earlier said that DTC will be transformed into a world-class body.
Battle against liquor mafia: Police seize truck with illegal truck
As part of drive against liquor mafia, Gurugram police seized a truck containing huge quantity of Indian-made foreign liquor being taken illegally to Uttar Pradesh and arrested the driver on KMP expressway. 848 cartons of liquor was concealed under sacks filled with wheat husk. According to police, liquor was being taken from Himachal Pradesh distillery to UP; they suspect involvement of a major racket.
Drug addict arrested for attacking DU student in North Delhi
Based on a tip-off, police arrested Sanjeet, a drug addict with criminal history, for attacking an 18-year-old Delhi University student in Timarpur. According to police, Sanjeet wanted money for drugs and the attack was a robbery attempt gone wrong. The DU student was headed home when Sanjeet attacked her with a blade. Though earlier hospitalized, now she is safe.
Traffic police, marshals to be deployed at key congested points
To combat traffic snarls and norms violations by commuters, traffic police personnel and marshals will be deployed at major congested areas everyday during evening's rush hours. "The identified spots are on routes that lead towards Delhi and see a high volume of traffic in the evening. Recently, there were many instances of long snarls and an enhanced deployment was imperative," said a traffic cop.
20 more pollution monitoring centres in Delhi by October
In order to make prediction of air pollution more accurate, Delhi Pollution Control Committee (DPCC) will start monitoring 20 new locations. The new areas include two industrial areas, Najagarh and Okhla and far off areas like Mundka, Narela, Dwarka etc which were the missing links when it comes to monitoring pollution. DPCC believes with this, implementation of response action plan will get more effective.
Chopped body of man found in bags in Outer Delhi
Police were alerted after locals found a man's chopped body in two travel bags lying behind a temple wall in Najafgarh. One of the bags was stuffed with victim's torso while another bag had other body parts. Police could not ascertain victim's identity and suspect he was murdered, chopped and dumped near the temple. A murder case has been registered.