Delhi: 3-years up, only 36% done on parallel RTR flyover
Delhi: 3-years up, only 36% done on parallel RTR flyover
Written by
Pallabi C Samal
Apr 03, 2018, 01:27 pm
2 min read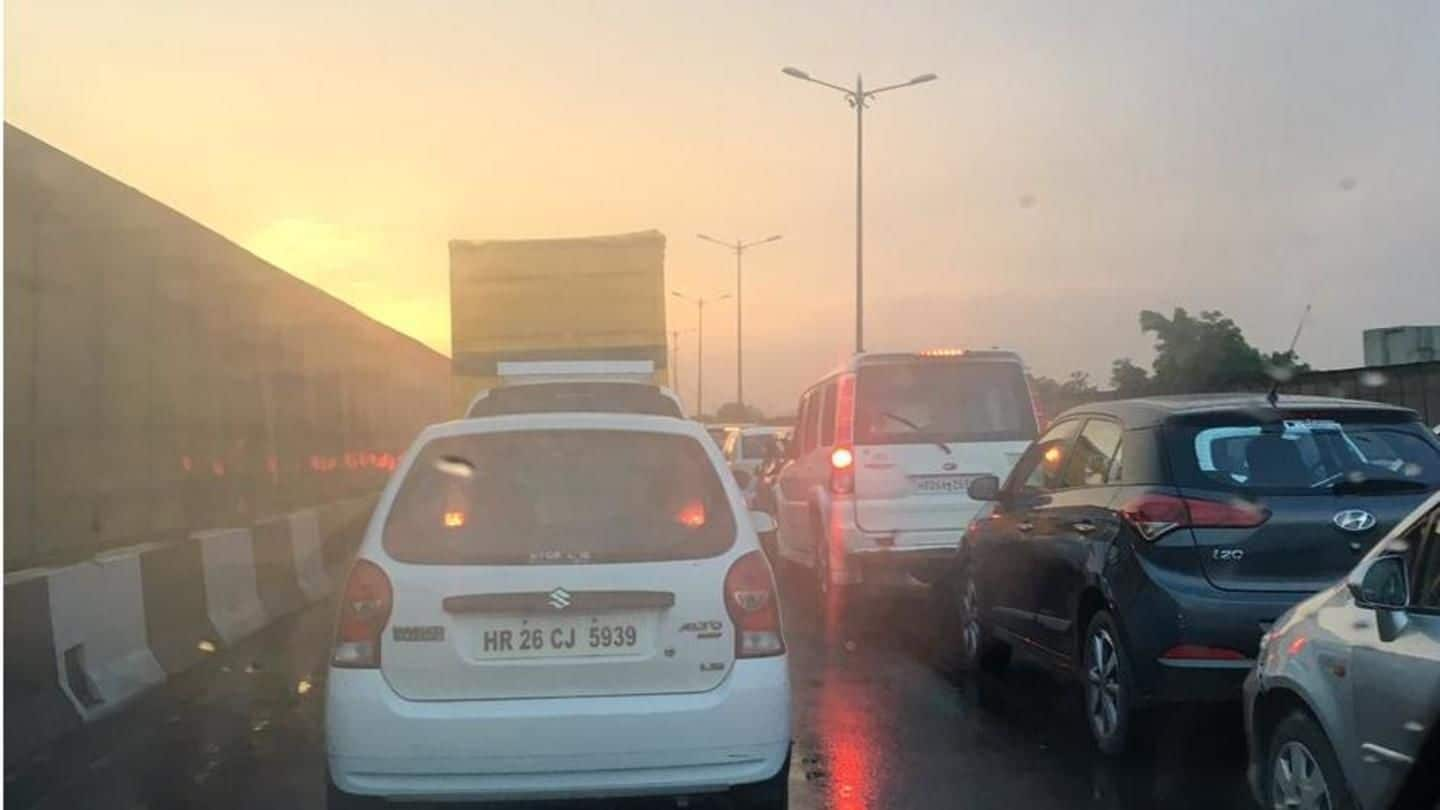 The snail's pace at which the construction of the flyover parallel to the existing Rao Tula Ram/RTR flyover in Munirka is moving has become a major headache for authorities. Though construction started over three years ago, only 36% or two-thirds of work has been accomplished till date, translating to an average speed of less than 1% per month, against the normal pace of 4-5%.
Project cost escalated by 19%, contractor penalty increased
The cost of the flyover work that began in November'14 has escalated by 19% and now stands at Rs. 330-crore. PWD officials said that they have increased penalty on the contractor HCC to Rs. 2.8 crore/month and that it will be blacklisted in case of further delay. Notably, the deadline for the flyover has been revised five times; the current deadline is December 2018.
'Need at least 7-8% growth per month'
"Even if construction speed increases to 3% every month, it'll take another 30 months to complete it. We need at least 7-8% growth," says PWD. The civic agency thought of placing girders last year, but had to postpone it due to the tardy pace.
Reasons for delay: shifting of utilities, delay in tree cutting
HCC meanwhile said that the project was delayed due to "handing over the land, shifting of utilities, and delay in tree cutting." Delhi PWD minister Satyendar Jain echoed that, adding, "We can increase work speed three times if we close the traffic on the stretch completely but we cannot do that. We cannot put huge machinery and carry out work on a big scale."
Why is the parallel bridge to RTR flyover important?
The 2.7-KM three-lane flyover is a pivotal link between S-Delhi and airport, as it'd start from Munirka petrol-pump and end just close to Subroto Park army hospital, which is just 5.9-kms away from the Delhi airport. Additionally, it'd also reduce congestion on Outer Ring road.
When RTR flyover didn't help, parallel bridge planned as solution
The parallel bridge was thought of as a solution when having the 900-metre RTR flyover did not help ease traffic congestion. But the delay in constructing the bridge is giving rise to a question: is it a solution or yet another problem? The Munirka stretch sees around 1.8-2 lakh passenger car units and hence, several flyovers were planned between IIT Gate and Munirka.