Sweltering Monday for Delhi, possible rain on Tuesday
Sweltering Monday for Delhi, possible rain on Tuesday
Apr 16, 2018, 01:12 pm
2 min read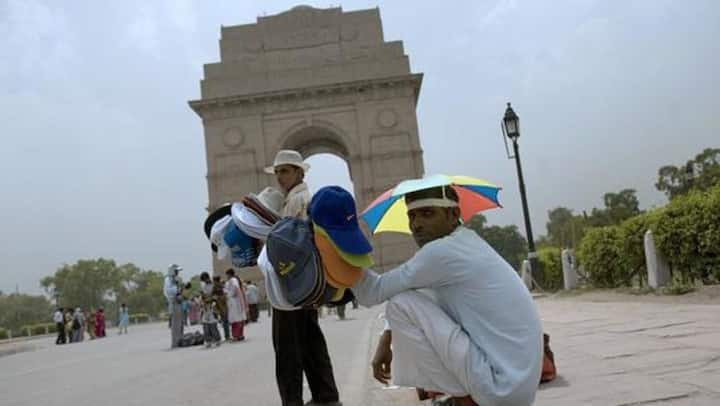 After a pleasant week, Delhi started this one on a hot note, literally. Both the maximum and minimum temperatures recorded on Sunday were above normal, and weather experts predict that these trends will stay today, with the maximum temperature touching 40 degrees. However, some areas in Delhi might receive light rain tomorrow evening, which may bring down the mercury level by two degrees.
Possible relief today evening, to stay tomorrow as well
On Sunday, the maximum and minimum temperatures were 38.6 and 22 degrees, both above normal. Till 12.20pm today, Delhi recorded temperature around 38 degrees, somewhat close to yesterday's temperature. Skymet predicts relief by the evening due to a cyclonic formation over Rajasthan and a western disturbance that has hit Himachal Pradesh. Tuesday will also be pleasant, as a result.
By mid-week, Delhi skies will be cloudy, helping in heat-control
Wednesday might be enjoyable as well although not for long, said weather department officials, adding that the day temperature may touch 40 degrees. Due to a western disturbance hovering over Western Himalayas and a cyclonic system over Northwest Pakistan and adjoining areas, the capital might have cloudy sky by mid-week, which will not trigger rainfall, but help keep the mercury under control.
How western disturbances impact winter and summer differently
Western disturbances bring rainfall during winters, which lowers the temperature and intensifies the chill. However, during this season, they mostly trigger thunderstorms and dust storms, but there may be rains due to the moisture brought in by the easterly winds.