Delhi airport: Semi-robotic TaxiBots to help curb air pollution
Delhi airport: Semi-robotic TaxiBots to help curb air pollution
Written by
Pallabi C Samal
Jul 21, 2018, 12:15 am
2 min read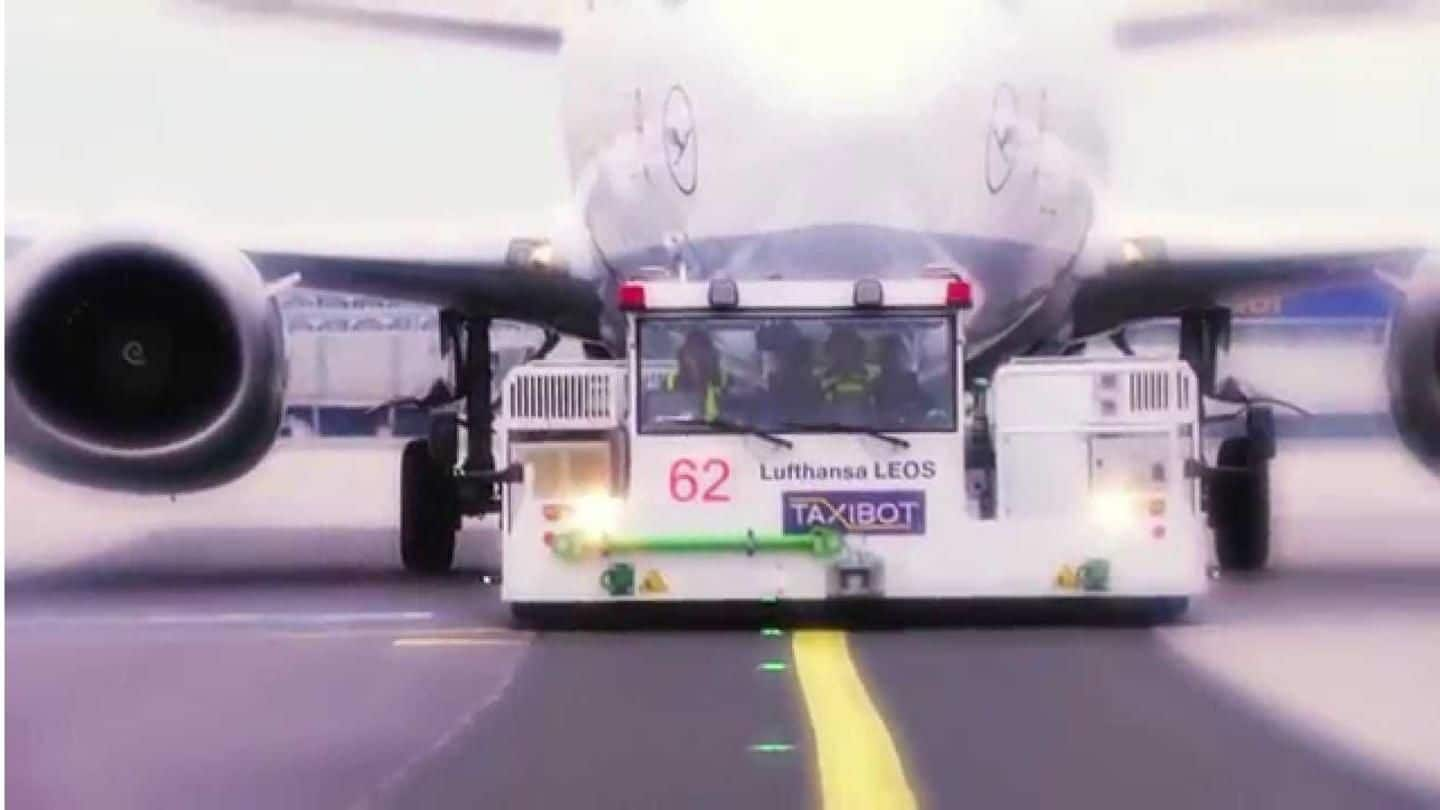 After 'air-purifier' plants, Delhi airport authorities have taken another environment-friendly step by introducing TaxiBots, 'pilot-controlled semi-robotic machines' which reduce emissions and fuel-consumption by a stunning 85%. Manufactured by Israel Aerospace Industries(IAI), TaxiBots will be operated by Gurugram-based KSU Aviation at both Delhi and Mumbai airports, as per a contract between the two companies. From September till December, two TaxiBots will be tested, said officials.
Delhi airport to be world's first airport to operationalize TaxiBots
Last week, IAI had announced that in phase-2, 38 more such vehicles will be supplied to both the airports in four years, of which Delhi will get 17. GMR group-run DIAL (Delhi International Airport Ltd) officials said that Delhi airport "will be the world's first airport to operationalize TaxiBots." They added the two testing TaxiBots have already finished their certification trials at Frankfurt Airport.
TaxiBots will help reduce fuel-consumption by 85%, noise by 60%
Explaining how TaxiBots are environment-friendly, a senior official said the aircraft will not be using its own engines as it'll be towed away by it from jet-bridge till runway. This will reduce the aircraft's taxiing fuel consumption cost, which was found to be 85% during the certification trials. Noise pollution also reduced by 60%. He added TaxiBots will be used only for departure flights.
"Indian airports will save $1.5bn in coming five years"
"TaxiBot will reduce boarding-gate congestion too. CO2 and other noxious gas emission will drastically reduce, as will risk of jet blast incidents at apron area," DIAL spokesperson said. This way, "Indian airports will save $1.5 bn in forthcoming five-years," said KSU Aviation founder Yogesh Sethi.