Fly and dine at the same time? Yes, you can
Last updated on
Sep 30, 2019, 05:50 pm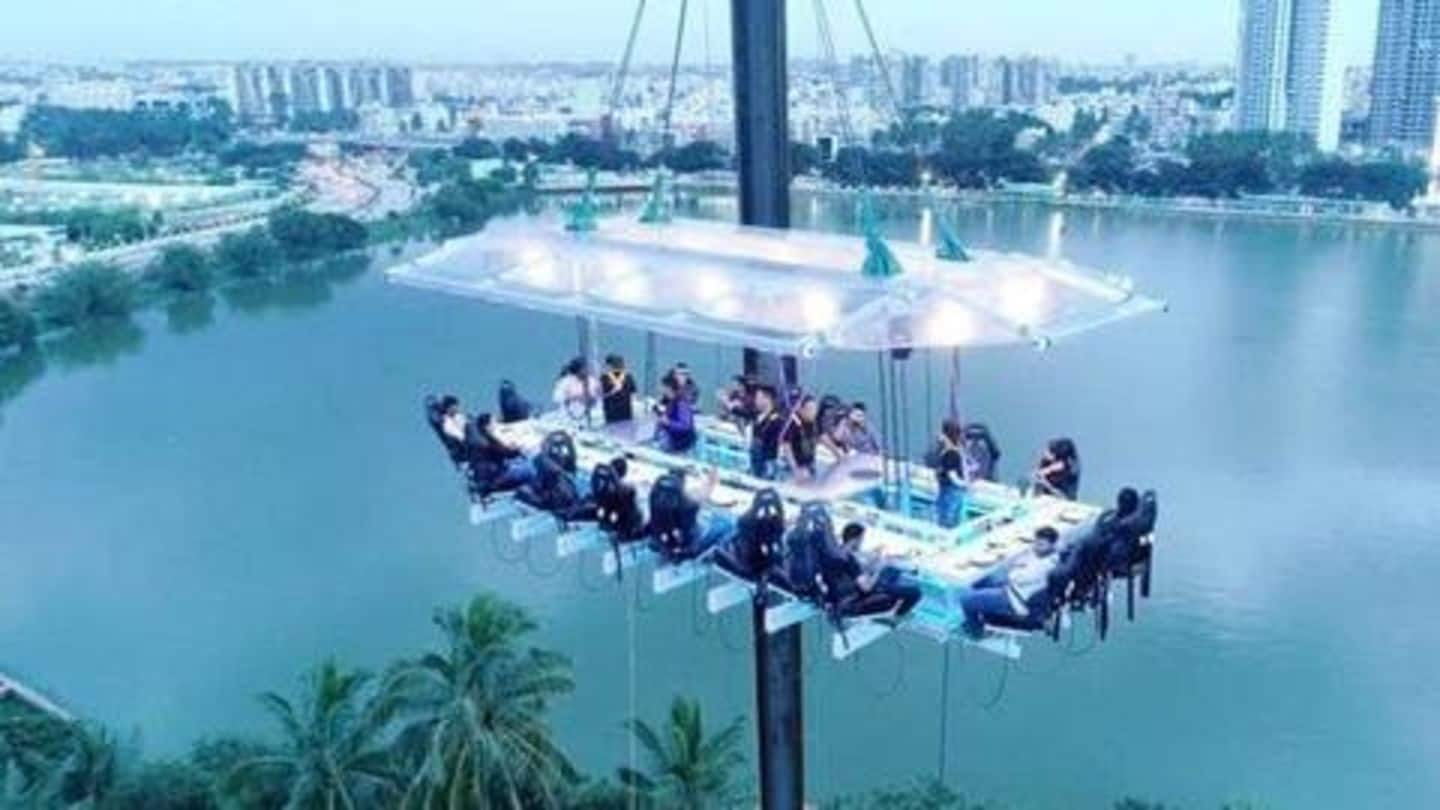 If getting high on food is your thing, we have something you will fall in love with. FlyDining, after offering the feel of eating up in the air to foodies in Bengaluru, has now arrived in Delhi/NCR. So, if you love food (who doesn't?), and would like to add the spice of adventure to it, here's all you need to know about it.
What is it and how does it work?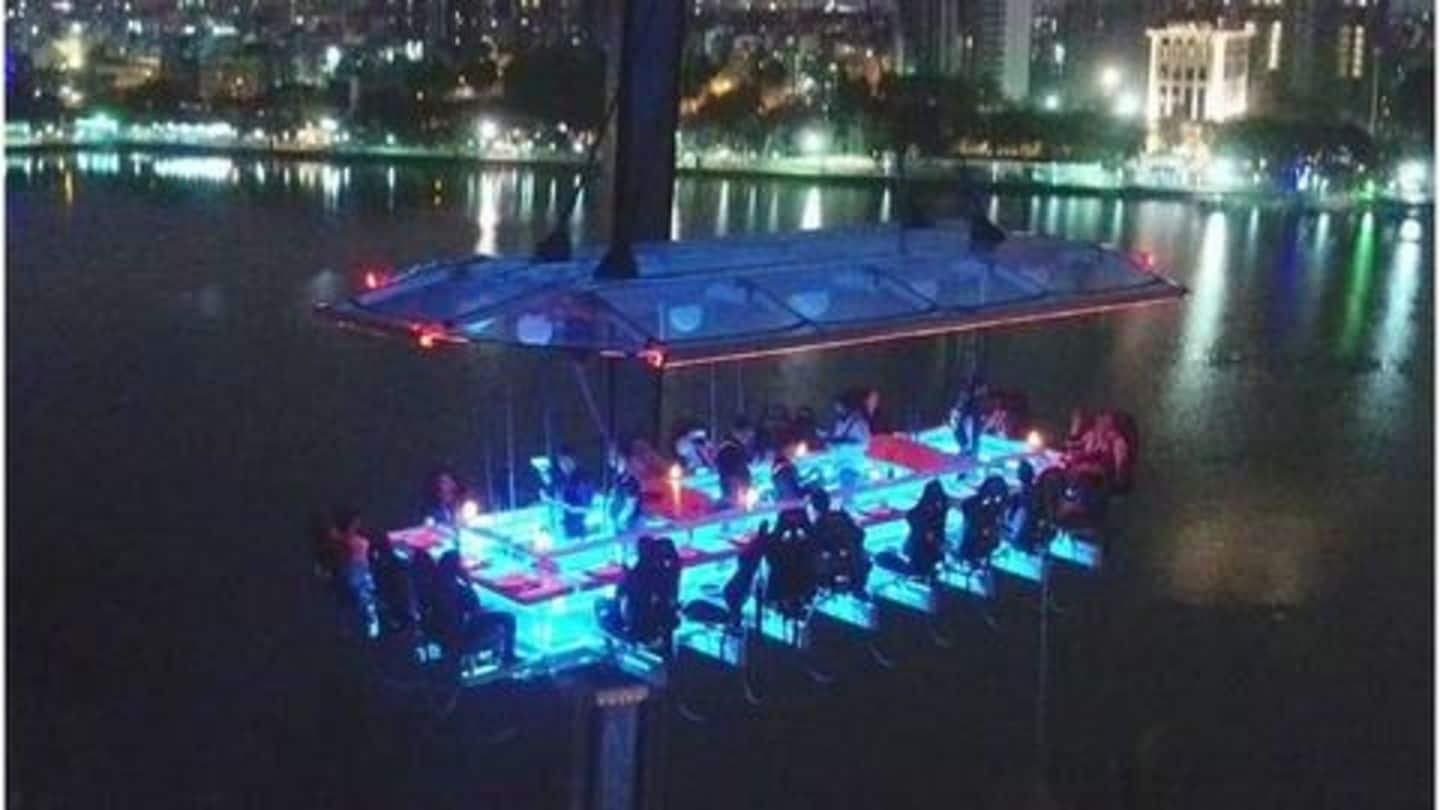 The spectacular structure, supported by a crane, is elevated to a height of about 50 meters above the ground. However, don't worry, in emergency cases- the structure can be lowered in just a minute. It can accommodate a total of 24 guests, and four staff members, at one time. Special arrangements such as transparent/non-transparent roof, AC/heater-oriented rooftops can also be requested by the guests.
How to book: Menu and booking details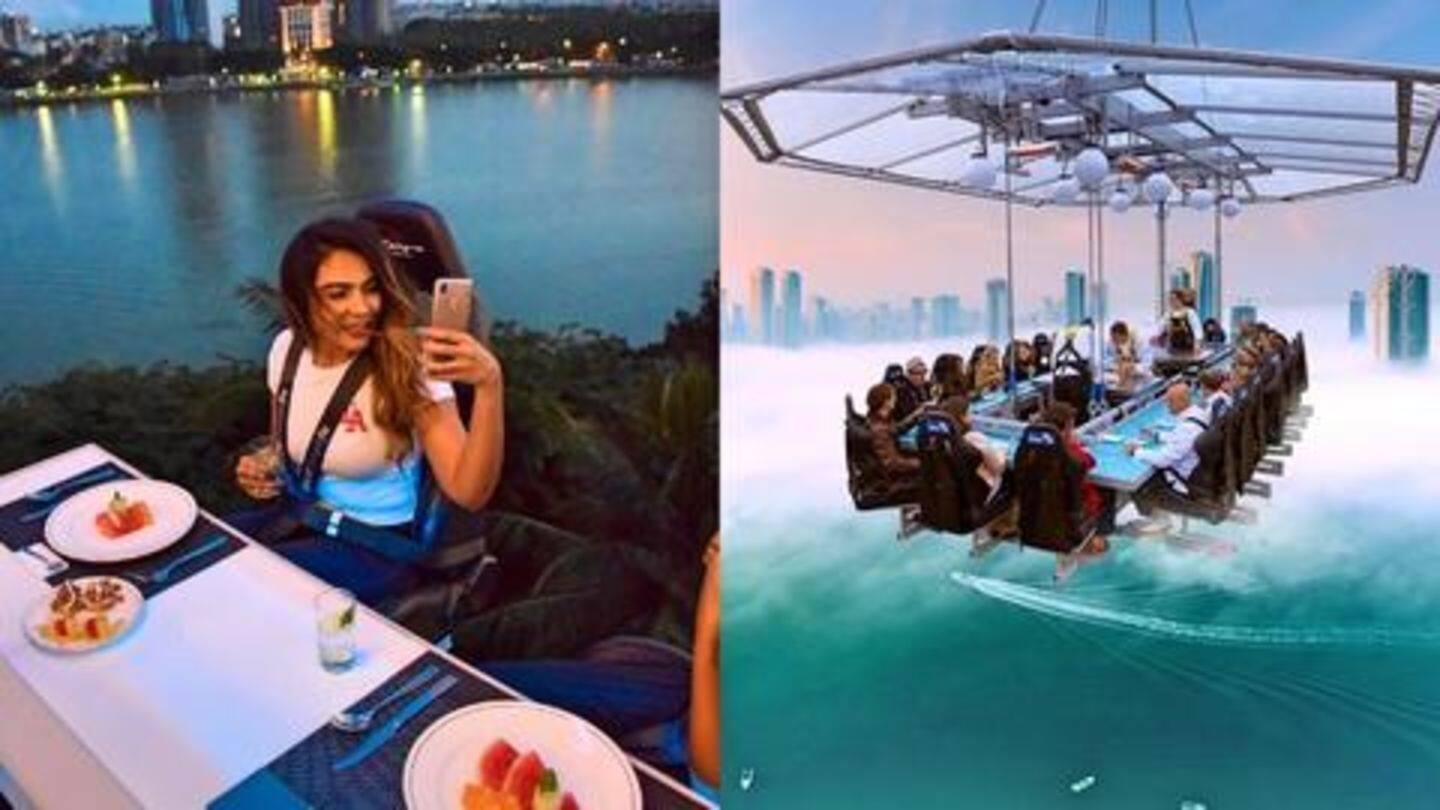 The extraordinary culinary experience has a menu that caters to both vegetarians and non-vegetarians. Additionally, the venue is also open for party bookings, business and corporate meets. Bookings can be done directly on the company's website. It is located at Gardens Galleria Mall, Noida. The place welcomes its guests from 6-11 PM. The price of the dining experience starts at Rs. 2,999.
But, what about safety?
When you are supposed to be having your dinner 160 ft. above the ground, concerns about safety are rather natural. However, as part of safety precautions, seat belts for guests and secured safety harness for the serving staff are mandatory at all times. Not only that, the platform is designed according to German norms and safety equipment have been carefully scrutinized.