Delhi takes inspiration from NY: Advanced digital interactive panels installed
Delhi takes inspiration from NY: Advanced digital interactive panels installed
Written by
Pallabi C Samal
Jun 27, 2018, 06:13 pm
2 min read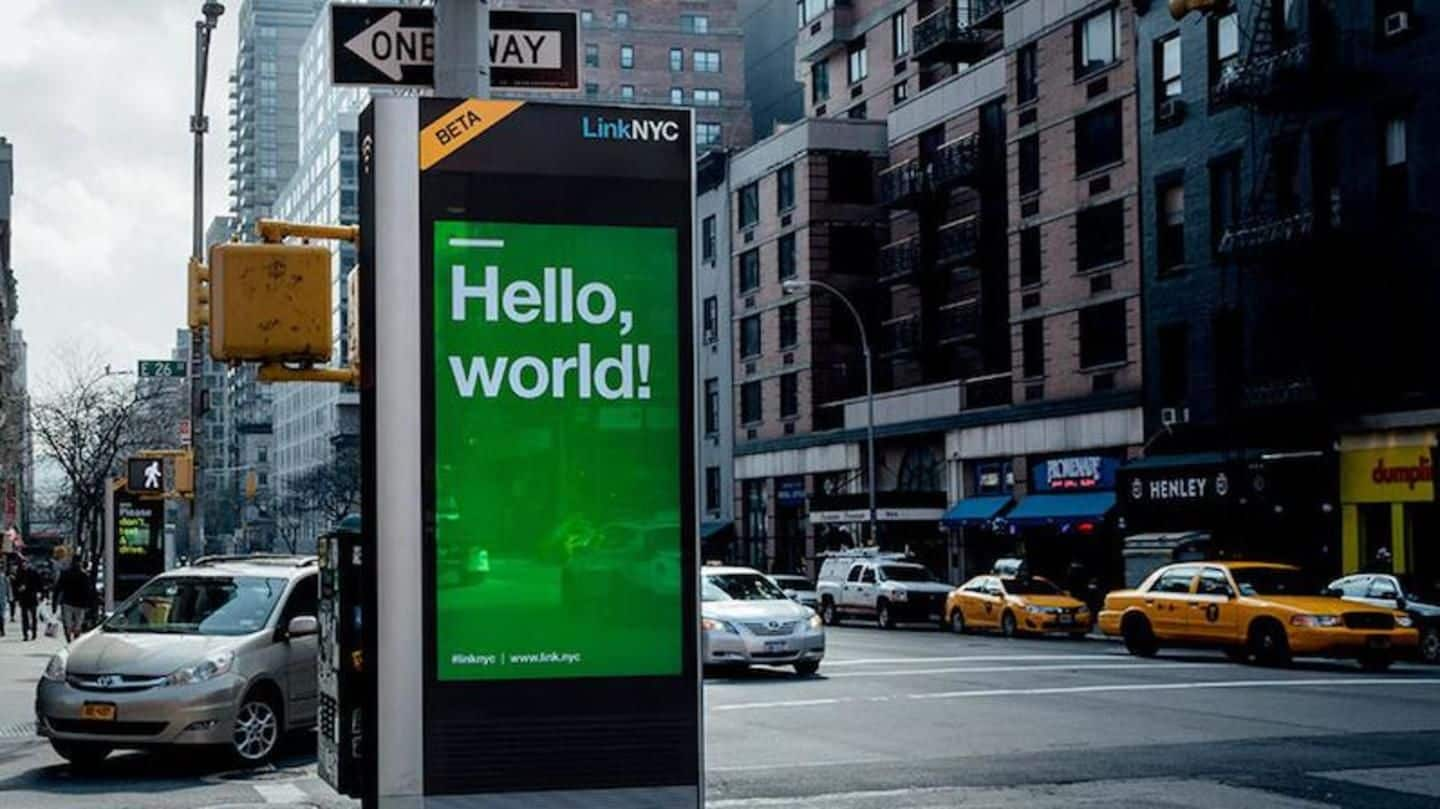 Have you seen about the new panel-type kiosks at Connaught Place in Delhi? Been curious? Wonder no more! The kiosk is an interactive panel installed by New Delhi Municipal Council (NDMC) under its Smart City project. Emulating New York's 'LinkNYC', they have been designed to provide people wholesome information about the capital like government department sites, railways, airlines, maps, bus services and more.
Know about LinkNYC, NDMC's inspiration for the project
LinkNYC kiosks were started in 2015, replacing the city's network of 9,000-13,000 payphones. As of July 2017, there are 920 Links citywide. Eventually, there will be 7,500 Links installed in the New York metropolitan area, making the system the world's fastest and most expansive.
Panels set up in CP's Palika Bazar and Charkha Museum
The 9ft high, 46-inch wide panel is not just an information-provider, it also includes a mobile charging point, sensor and camera along with free WiFi. For earning revenue through the panel, NDMC has kept a 75-inch LED screen for advertisements. As of now, two panels have been set up in Connaught Place, one at Palika Bazar and another near Charkha Museum.
50 such panels being installed throughout Delhi, may be increased
NDMC chairman Naresh Kumar said they have procured 50 such panels to be set up in Sansad Marg, Lodhi Colony, Khan Market, Sarojini Nagar, Mandi House, Bengali Market, India Gate and Gole Market. "In the second phase, if the project is successful and well received by the public, we might increase the number of panels from 50 to 75," added Kumar.
'Transaction facility will not be available as of now'
"We have selected locations with high footfall and market places where these panels will be installed. The transaction facility will not be available as of now due to security issues. We are exploring possibilities for improving the services provided by these panels," he said.