Delhi: The vibrant city continues to chug along
Delhi: The vibrant city continues to chug along
Thanks to the Delhi Police, 2 lakh school children will now be safer on the internet and on the streets. Demonetization has made Gurugram seriously explore digital payments for traffic violations. In another news, PMO is the reason for cheer for Dorris Francis, the traffic volunteer battling cancer. To know more about this and what RWAs in Delhi will be 'harvesting', tap in!
School children trained by Delhi police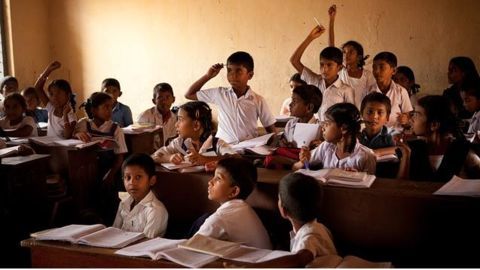 A campaign was organized by the 'Special Police Unit for Women and Children' by Delhi police along with subject experts. Over 2 lakh school children across 290 schools were made aware about cyber-crime and being safe over the internet. Children were also sensitized with respect to "good touch" and "bad touch". Girls were taught 22 self-defence techniques using their bags, pens and dupattas.
Fog hovers but visibility improves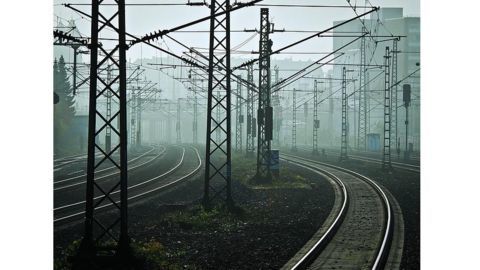 Despite the weatherman's prediction for a pleasant Friday morning, Delhi remained enveloped in fog for the third consecutive day. Dense fog impaired visibility in several parts of the city and continued to hamper air and rail traffic. 50 north-bound trains and 18 flights were delayed due to low-visibility. Two accidents on the Yamuna expressway resulting in 3 fatalities were also attributed to dense fog.
Now 'cashless fines' for violations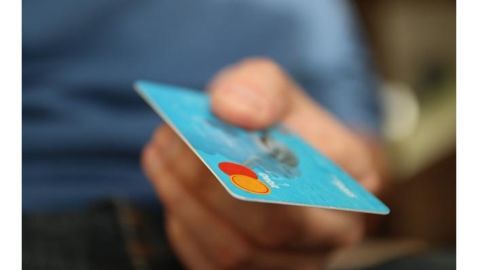 Since demonetization was announced, Gurugram police department has suffered from significant loss of revenue as violators don't have sufficient currency notes. Hence the department is exploring digital modes of payment to collect fines for traffic violations. For starters, PoS machines will be installed at challan counters and the department will also soon give swipe-machines to on-duty policemen to recover fines on the spot.
No respite in sight from Delhi's foul air
Delhi's air remains foul and significant improvement is not expected in the near future. Delhi's air quality is greatly influenced by wind-speed which is typically lower during winters. The average PM 2.5 and PM 10, the dominant pollutants, are in the 'poor to very poor' category. Air weather forecasting systems advised people with heart/lung diseases to avoid 'heavy exertion' when air quality is "very-poor".
PMO steps in to help sick traffic volunteer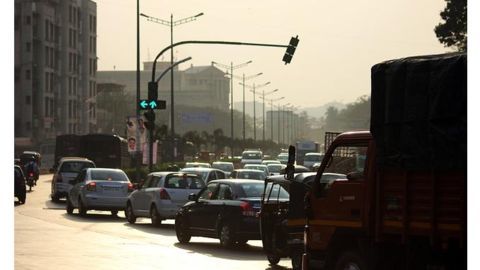 The Prime Minister's Office has sanctioned Rs.3 lakh contribution towards the cancer treatment of 57-year old Dorris Francis, a traffic volunteer in Ghaziabad. Recent news reports had claimed that her family was struggling to pay for her treatment due to lack of funds. Francis has been manning traffic at the busy Indirapuram-Khoda junction since her 20-year old daughter died at that spot in 2009.
Rain Water Harvesting in Delhi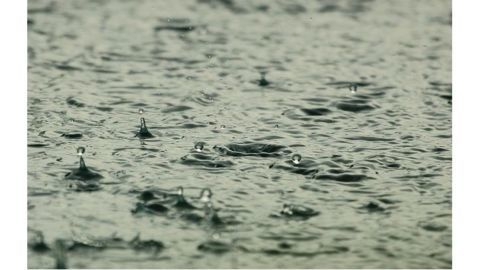 Installation of Rain Water Harvesting Systems and its feasibility is being in explored in Delhi. In this regard the Delhi Pollution control board informed the National Green Tribunal (NGT) that there were 2,200 Resident Welfare Associations (RWA) that could be brought under rainwater-harvesting on experimental basis. The NGT has granted the government 1 week to complete list of RWAs to facilitate the installation process.
Murderer of 4-year old arrested
Ten days after a 4-year old was murdered in Delhi's Keshavpuram area, the accused, Amarjit, has been arrested. Amarjit had been captured on camera picking up the girl who lived near his house. The police began to trace his calls and two days ago, tracked his location; 100 factories in Bawana were searched before Amarjit was arrested. He confessed to the crime during interrogations.
Delhi gets a new Chief Secretary
Senior IAS officer, M M Kutty, replaced Kewal Kumar Sharma as Delhi's Chief Secretary on Thursday. Kutty, had also served as Principal Secretary to former Chief Minister Sheila Dixit. Kutty, a 1985 batch IAS officer has also worked with the AAP government as the Finance Secretary. His posting was ordered by Lt. Governor Najeeb Jung on Wednesday.