Troll asks Abhishek to sell vada-pav, his reply is epic
Troll asks Abhishek to sell vada-pav, his reply is epic
Sep 26, 2018, 02:27 pm
2 min read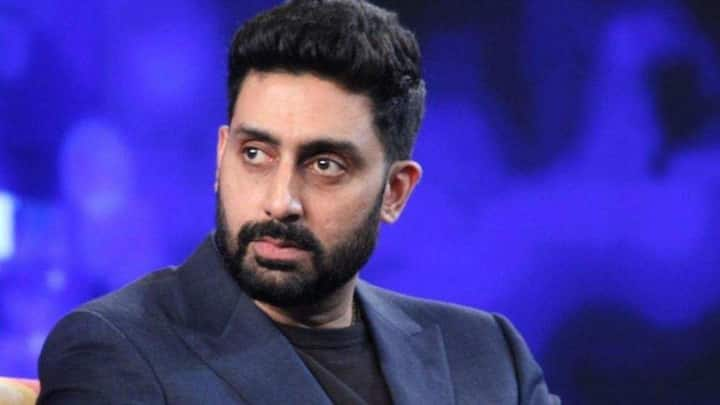 Celebrities being trolled by netizens isn't a new thing these days, but looks like these trolls have a partisanship against Abhishek Bachchan. Abhishek is one of the most targeted celebrities in the industry, but he knows how to deal with them. That's what he did when a Twitter user held him responsible for 'Manmarziyaan' failure. Abhishek's classy reply will leave you impressed!
'Manmarziyaan' wasn't a blockbuster but did fairly well
Abhishek's 'Manmarziyaan', which got an average start at the box office, has collected Rs. 24.63 crore so far. Taking a jibe at the movie's collection, a Twitter user wrote, that it was because of Abhishek's poor acting skills that 'Manmarziyaan' met this fate. He compared the movie to the success of 'Stree' and said that it's time to end nepotism, and that star kids should sell 'vada pav'.
Abhishek was blamed for 'Manmarziyaan'
But, Abhishek trolled the troll like a boss
Abhishek, who aces the art of handling trolls, asked the Twitter user to get his facts right before commenting. "Learn the economics of the film before you tweet something that will embarrass you," he tweeted. Abhishek even slammed him for patronizing another professional and said, "There is great dignity in owning and running a vada pav stall." Isn't that an epic reply?
Abhishek Bachchan wins hearts with this reply
And for your kind information ( and I'm sure all vada pav stall owners will agree) there is great dignity in owning and running a vada pav stall. It's called dignity of labour. Try not to be so patronising about another professional. We are all doing our best.

— Abhishek Bachchan (@juniorbachchan) September 26, 2018
Abhishek on 'Manmarziyaan', 'Stree' comparison
Abhishek further spoke on the comparison made between 'Manmarziyaan' and 'Stree'. While the Twitter user called 'Stree' success a result of talent and not of nepotism, Abhishek reminded him that the leading actress of the movie, Shraddha Kapoor, happens to be a 'star kid'. Well, the 'Dhoom' actor is surely a champ at handling trolls.
Abhishek ends the war of words in style
And to end with.... One of the actors in the immensely entertaining Stree happens to be a "star kid". Have a good day and here's hoping you spend more time on being the best doctor you can be instead of trying to be and industry analyst! Coz as you said #TalentCounts

— Abhishek Bachchan (@juniorbachchan) September 26, 2018