Burt Reynolds, 'Deliverance' star, dies at 82
Burt Reynolds, 'Deliverance' star, dies at 82
Sep 07, 2018, 11:56 am
2 min read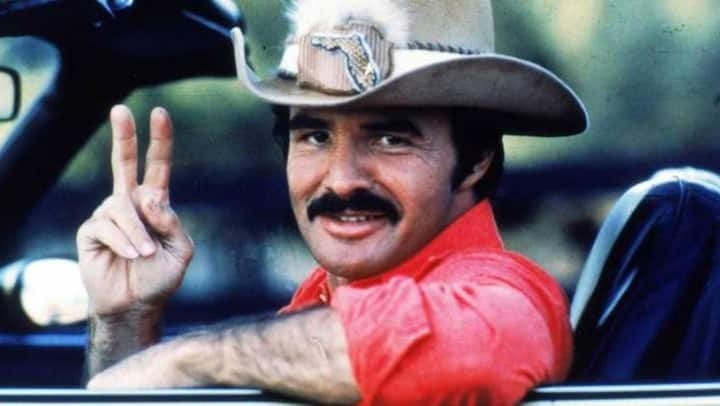 Burt Reynolds, the moustached megastar of the 70s, died on Thursday. He was 82. According to his agent, Todd Eisner, Reynolds died in Florida after suffering a cardiac arrest. The Michigan native with good looks and charms rose to popularity after his brilliant performances in 'Deliverance', 'Boogie Nights' and 'Smokey and the Bandit.' He is survived by his son, Quinton Anderson Reynolds.
Started his career with TV shows
The 'Boogie Nights' star started his career with TV shows such as 'Gunsmoke' and 'Dan August'. But he rose to fame after his knockout role as Lewis Medlock in John Boorman's 1972 thriller 'Deliverance'. Reynolds had once said it was his best role. "The movie's infamous rape scene may have helped men understand the horror of sexual attacks," he said in an interview later.
A look at his professional career
The man, with a million dollar smile, has around 200 films and TV credits to his name. Apart from 'Deliverance', he is also known for his acclaimed performances in multiple successful films. Some of his films included 1974's 'The Longest Yard', 1977's 'Smokey and the Bandit', 1996's 'Striptease' and 1997's 'Boogie Nights' which also fetched him an Oscar nomination.
A bit about his personal life
Known as the sex symbol of the 70s, Reynolds broke taboo and posed nude in the Cosmopolitan magazine in 1972, which further cemented this image. Reynolds was married to Judy Carne for 2 years and to Loni Anderson for 6 years, i.e. 1988-1993 and has a son, Quinton Anderson Reynolds, with her. He also dated Sally Field on and off for 5 years.
Co-stars pay tribute to Reynolds
Notably, Reynolds' movie 'Defining Moments' will be released in December 2018. His last movie 'Once Upon a Time in Hollywood' alongside Margot Robbie, Brad Pitt and Leonardo DiCaprio is said to hit the theaters sometime in 2019. RIP, Reynolds.