Adele's 'tea and a cuddle' moments with London firefighters
Adele's 'tea and a cuddle' moments with London firefighters
Jun 21, 2017, 12:09 pm
2 min read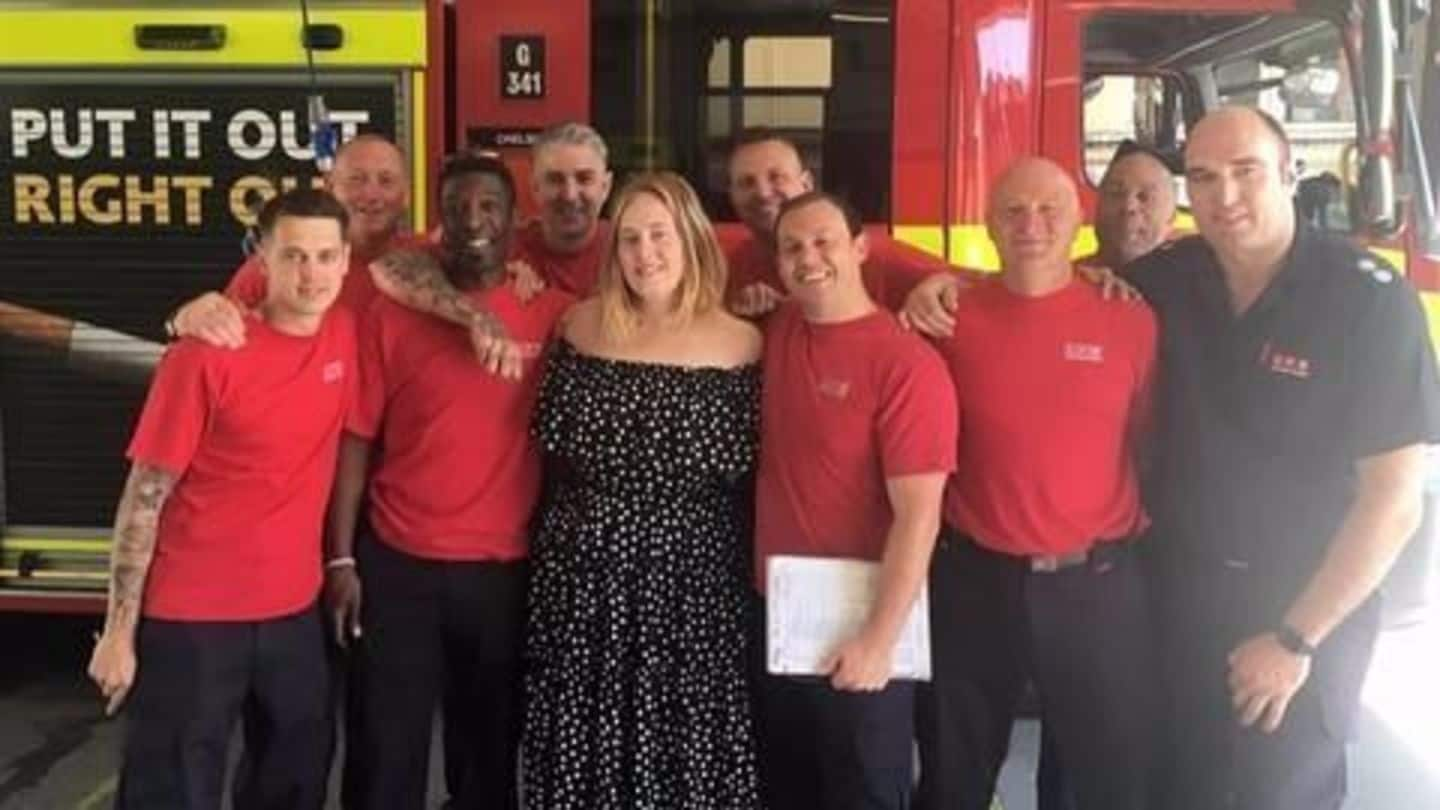 When someone knocked the door at London's Chelsea Firestation, where the firefighters were just recovering from the Grenfell fiasco, no one was expecting to see the lovely singer Adele at the doorstep, holding cakes. Then the superstar had tea with the men and joined them in a minute's silence. The men couldn't thank her enough for the gesture after a particularly harrowing week.
'Adele's visit not just for Chelsea firefighters'
Fireman Rob Perry wrote on Facebook about the "wonderfully grounded and caring Adele", adding the visit was not just for the Chelsea station, but for "firefighters from all over London who were involved at the Grenfell House Disaster and all the other Emergency Services too".
Immediately after the Grenfell disaster, Adele was at the site
This isn't the first time the singer has come to the support of the Grenfell victims. Less than 24 hours of the disaster, she was seen at Grenfell Towers along with husband Simon Koneki, comforting locals at a vigil. She was photographed talking to and hugging people at the scene. Other celebrities too offered support, including chef Jamie Oliver, who brought food and drinks.
The Grenfell disaster, one of London's worst
At least 79 people were killed or presumed dead after a major blaze spread through the Grenfell Towers in West London on June 14, but the toll is expected to rise further. Severs people were trapped inside as the fire spread through the 24-storey building.