AIB shows child smoking weed in now-deleted meme. Tone-deaf much?
AIB shows child smoking weed in now-deleted meme. Tone-deaf much?
Written by
Siddhant Pandey
Edited by
Shikha Chaudhry
Jul 14, 2019, 12:46 pm
2 min read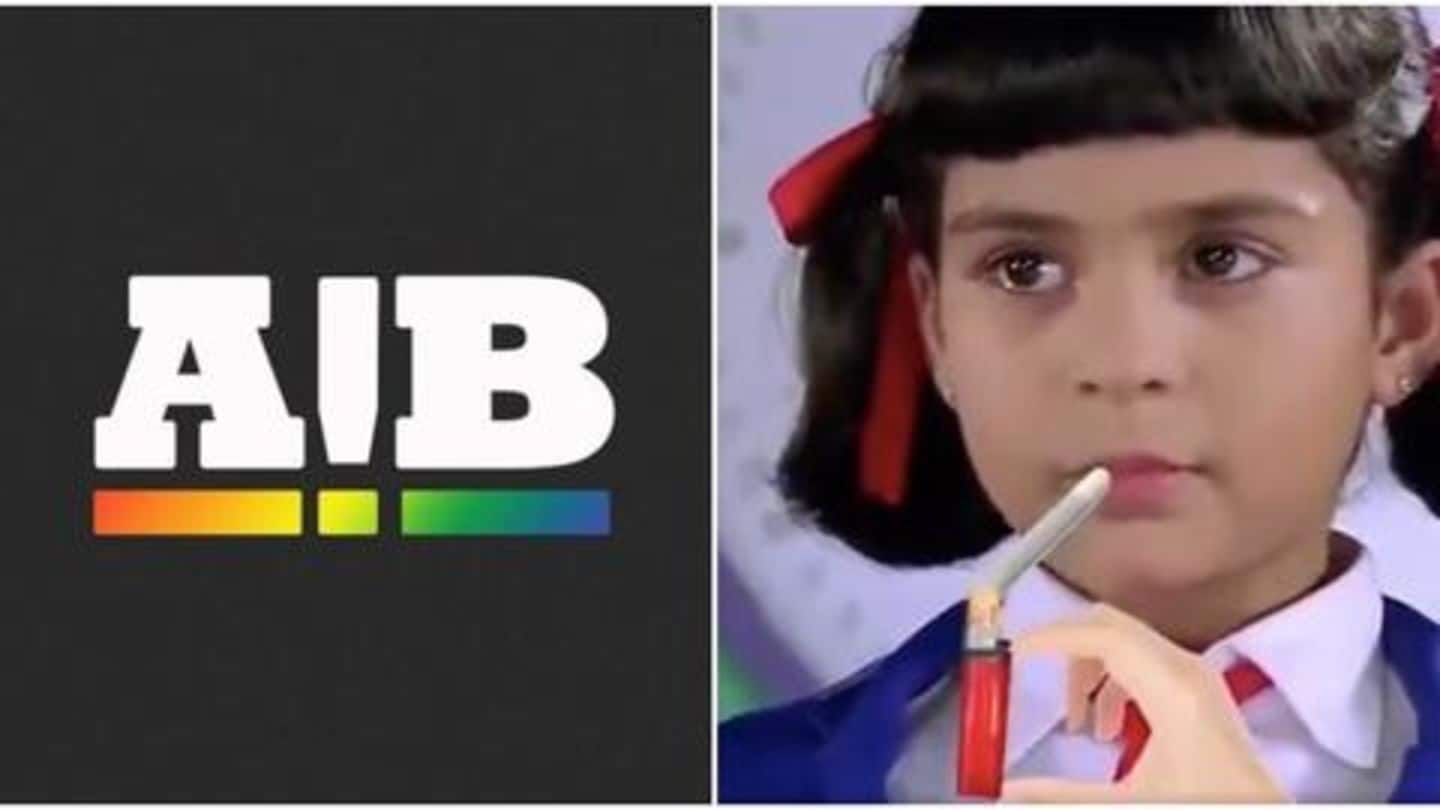 Nearly two months ago, the comedy collective All India Bakchod (AIB) had announced that they would remain "dead for the foreseeable future." Weeks later, they posted a Grand Theft Auto meme, announcing their return and their Facebook and Instagram social media handles turned active again. However, a recent meme posted by AIB, which showed a minor smoking weed, faced harsh criticism. And, rightly so.
Meme featured morphed footage from 'Kuch Kuch Hota Hai'
The meme featured a scene from the 1998 film Kuch Kuch Hota Hai where Sana Saeed's 8-year-old character cries on stage during an extempore competition. The video was edited to make it look like the character rolled a cannabis cigarette on the stage and smoked it. The meme led to harsh criticism for its depiction of a minor doing drugs.
Here's the video that was posted by AIB
AIB deleted 'KKHH' meme; posts two new "sensitive" memes
Since facing criticism over the meme, AIB took it down. However, they later posted new hyperbolically cautious memes, seemingly poking fun at people being too sensitive over the internet or getting offended by jokes too easily.
The "sensitive" post by AIB
AIB halted operations amid #MeToo allegations
To recall, AIB went quiet as allegations of sexual harassment emerged against their former employee Utsav Chakraborty, and separately against co-founder Gursimran Khamba, too, amid India's #MeToo movement. Co-founder Tanmay Bhat was accused of having known about the allegations against Chakraborty but never acting on them. On October 8, AIB announced that Bhat "stepped away" as CEO while Khamba was sent on leave.
Bhat no longer AIB CEO, dropped from 'Comicstaan' Season 2
Since October, AIB stopped producing new content and remained inactive until May 22, when they released a fresh statement announcing that the other two co-founders- Rohan Joshi, and Ashish Shakya- will "manage remaining affairs at AIB." Bhat's suspension was lifted, but he no longer held the position of CEO, the statement read. Bhat and Khamba were also dropped from Comicstaan's Season 2.
Here's a word of advice to these "woke" comedians: Minors doing drugs is not funny, was never funny. Though no body missed you when you were on a "sabbatical", but if you want to make a comeback, a little sensitivity will go a long way. When you "think" you have a platform to influence young generation, use it wisely.