Happy Birthday Peter Hayden Dinklage! Here's to the brilliant actor
Happy Birthday Peter Hayden Dinklage! Here's to the brilliant actor
Written by
Siddharth Tyagi
Jun 11, 2019, 06:18 pm
4 min read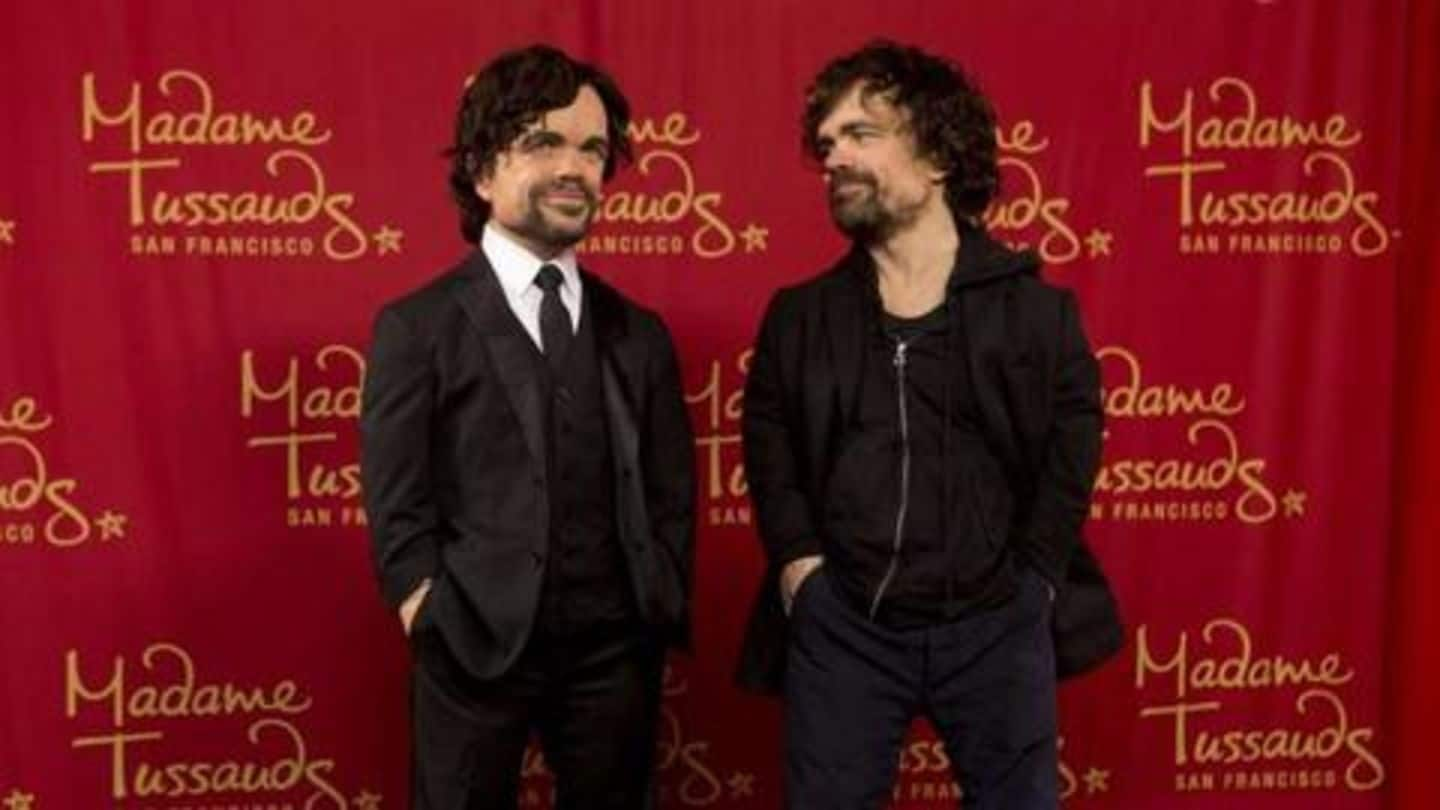 "Never forget what you are, the rest of the world will not. Wear it like armor and it can never be used to hurt you," Tyrion Lannister was probably talking about Peter Dinklage. Peter is an actor who could've easily been typecast as a 'funny dwarf' but chose to play by his own rules, emerging as one of the best actors today. Here's how.
He deals with his condition with a sense of humor
Born in Morristown, New Jersey, Peter has achondroplasia, where a person has an average-sized head and torso but short limbs. He says, "When I was younger, I let [the dwarfism] get to me. As an adolescent, I was bitter and angry and I definitely put up these walls. But the older you get, you realize you just have to have a sense of humor."
An inspiration for thousands of people
"I waited a long time out in the world before I gave myself permission to fail. Please don't even bother asking. Don't bother telling the world you are ready. Show it. Do it," said the talented actor about his philosophy of life.
Almost quit acting; killed it once he got the chance
Dinklage performed in a band, worked in data entry and auditioned for multiple roles. The only problem was that the roles he was getting were mostly typical and demeaning. At one time he almost decided to quit acting but as luck would have it, he got a role in the independent comedy-drama Living in Oblivion. He hasn't looked back ever since.
He had his apprehensions before accepting the role of Tyrion
Peter had played the role of Trumpkin the red dwarf in The Chronicles of Narnia: Prince Caspian. When David Benioff approached him for Game of Thrones, he was wary of acting in another series with the fantasy genre. He only accepted when the creators explained that it was not a long-beard and pointy-shoes kind of role but a character with numerous layers and flaws.
Here's what he said about Tyrion's role
"[The showrunners] told me about [Tyrion's] complexity, the fact that he wasn't a hero or a villain, that he was a womanizer and a drinker, and they painted a flawed and beautiful portrait of him, so I signed on."
Here are some of his most famous roles
Peter Dinklage has acted in the same movie twice. The film being Death at a Funeral where he played 'Peter' in the British as well as the American versions. His breakthrough role came in 2003's The Station Agent where he played a quiet and withdrawn man. Apart from playing Tyrion, he has appeared in X-Men: Days of Future Past and Avengers: Infinity War.
Peter Dinklage on animals and vegetarianism
"I love animals. All animals. I wouldn't hurt a cat or a dog — or a chicken, or a cow. And I wouldn't ask someone else to hurt them for me. That's why I'm a vegetarian."
He is a private person who loves animals
Peter is quite a private person. He married Erica Schmidt, a theater director in 2005 and has two children. The names of both are unknown. He is a vegetarian and an advocate for animal's rights. Lena Headey is one of his close friends and he recommended her for the role of Cersei. He lives in Manhattan and enjoys sitting and reading a book.
The gifted actor has won quite a few awards
Peter has been nominated 61 times. He has won fourteen different awards including three Primetime Emmy Awards, a Screen Actor Guild Award and a Golden Globe. He was nominated for the Chicago Film Critics Association Awards for his role in The Station Agent and won the Critics' Choice Award for Three Billboards Outside Ebbing, Missouri. GoT won him three Emmies and a Golden Globe.
Peter Dinklage: Upcoming films and TV shows
Arguably Peter's most popular project, Game of Thrones has ended. He, nevertheless, has a lot of other projects in his kitty. The actor will star in The Angry Birds Movie 2 releasing this year and The Croods 2 releasing next year. Other projects of his that haven't gotten release dates yet include The Dwarf, I Care a Lot, The Thicket, and The Wild Bunch.