Amid Spotify row, Joe Rogan gets $100M offer from Rumble
Amid Spotify row, Joe Rogan gets $100M offer from Rumble
Written by
Aishwarya Ragupati
Feb 09, 2022, 10:18 am
2 min read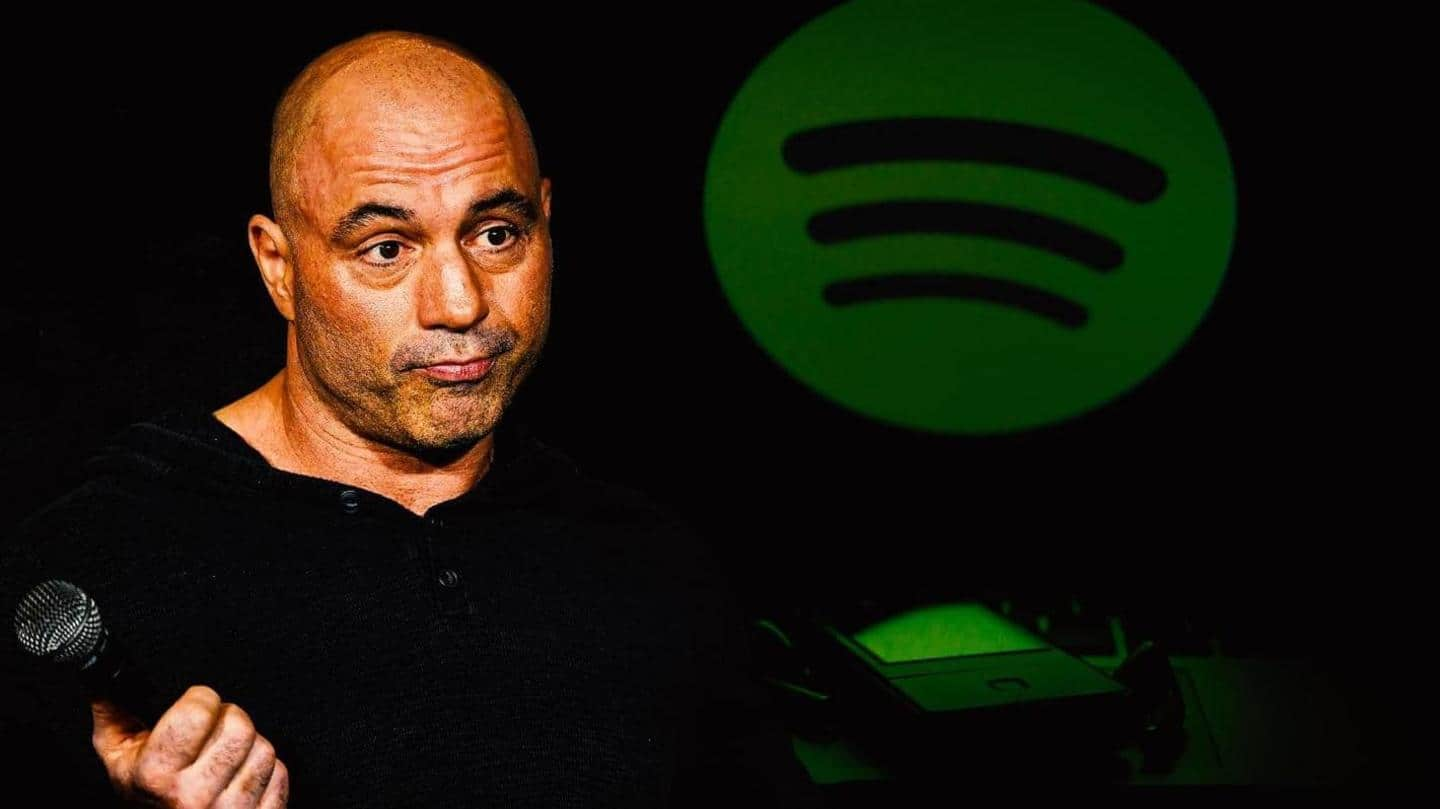 Controversial podcaster Joe Rogan has been offered $100 million to join Rumble, the video-sharing platform told on Twitter. This comes days after Spotify and Rogan faced massive backlash following several alleged false and scientifically inaccurate claims made by the latter about the COVID-19 pandemic on his podcast, The Joe Rogan Experience (TJRE), on Spotify. Rogan had to apologize later to calm the protesters down.
Why does the story matter?
Rumble's offer assumes significance as Spotify, despite the controversy, agreed to moderate content related to COVID-19.
It was ready to lose billions and an artist like Neil Young (who parted ways with Spotify following the row), but still was not ready to let go of Rogan from its board.
And Rumble's offer might be a tactic to woo him away from Spotify.
What was written in the letter?
Rumble, based in Canada, shared the offer letter from their CEO, Chris Pavlovski, on Twitter. "We stand with you, your guests and your legion of fans in desire for real conversation. How about you bring all your shows to Rumble, both new and old, with no censorship, for $100 million bucks over four years. This is our chance to save the world," it read.
This development was not confirmed by either Rogan, Rumble or Spotify. Launched in 2013, Rumble is billed as an alternative to YouTube. It reached a total of 39 million monthly active users last month, marking a 19% rise from December's. it would be interesting to see if Rogan takes the offer, as Rumble is known to be a right-wing social media company.
Rogan continues to bring in controversies for Spotify
To recall, Spotify also had exclusively licensed TJRE in a $100M deal in 2020 and this move has been beneficial with the program bringing in 4.5% of all the podcast listeners to the service last year. And this is why they don't believe in "silencing" him, even though he brings in controversies, the most recent one being him uttering the N-word. He apologized later.