Articles about Aziz Ansari
Aziz Ansari is an Indian-American writer, actor, director, producer, and comedian. He is the first Indian American and Asian American actor to receive a Golden Globe Award for acting in television. He has also received two Emmy Awards in his acting career. In 2016, he was named one of the 100 most influential people in the world by Time magazine. He is popularly known for playing the character of Tom Haverford on the NBC series 'Parks and Recreation.' He has also won several awards for creating the Netflix critically acclaimed series 'Master of None.' Ansari was born on February 23, 1983, in Colombia to Indian Tamil Muslim parents. During his college days, Ansari started his career performing comedy in New York in 2000. Following this, he went on to appear in the MTV sketch comedy show 'Human Giant,' in which he also served as the co-creator. In 2010, Ansari released his first comedy special titled 'Intimate Moments for a Sensual Evening,' on Comedy Central Records. He released his first book 'Modern Romance: An Investigation' in 2015. Ansari also wrote and directed 'Master of None Presents: Moments in Love,' which was released on Netflix in 2021.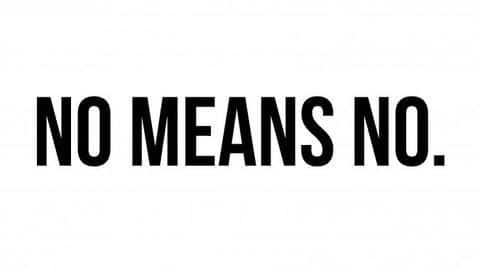 Dear men, will you ever understand & respect consent?
In a world where #MeToo and #YesAllMen are trending because we keep on coming across incidents of rape and assaults regularly, it's difficult to think that there exist guys who would understand consent and not take advantage of us.