Fans, beware of fake reviews of 'Zero' on Twitter
Published on
Dec 21, 2018, 04:18 pm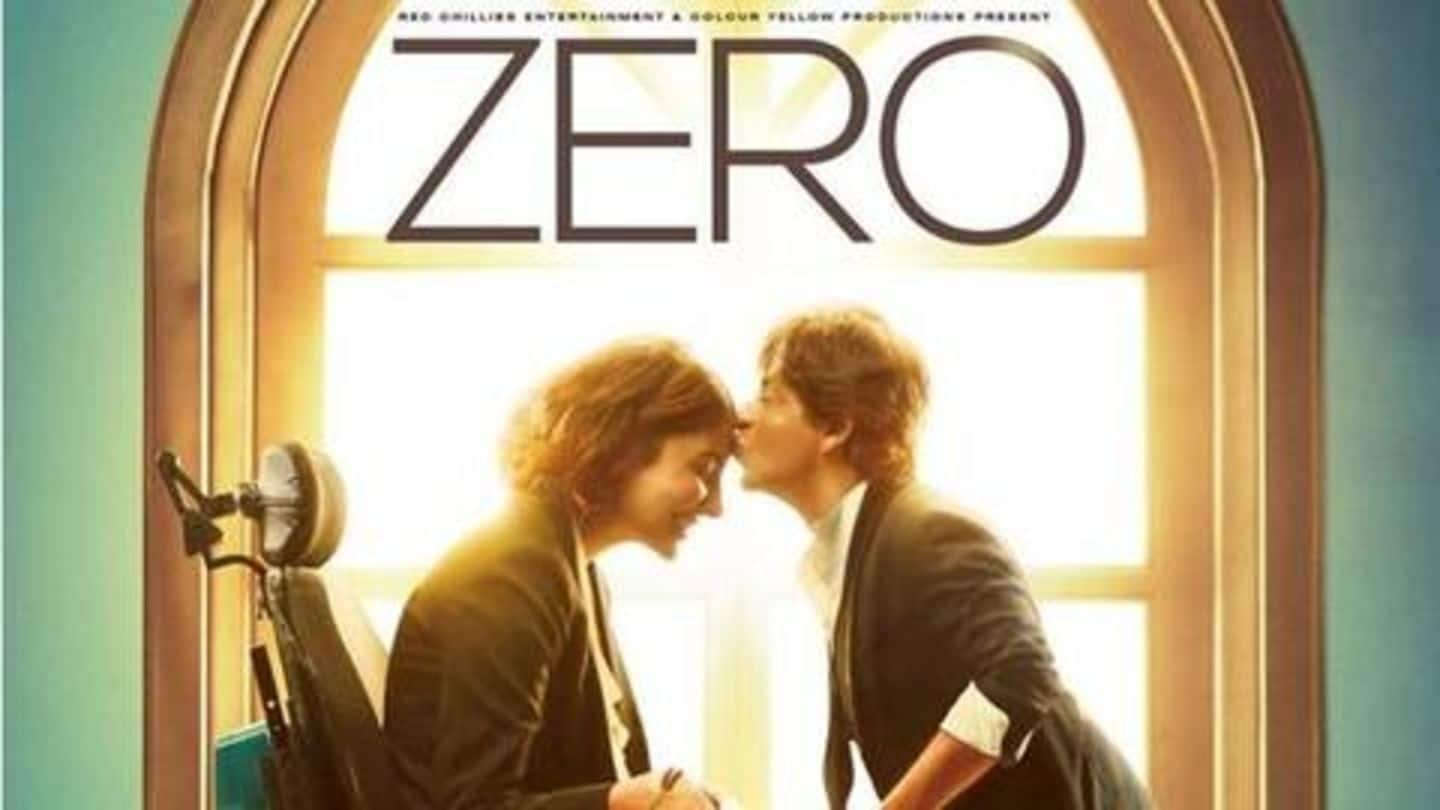 Shah Rukh Khan-starrer Zero has created immense anticipation among the audience since the start. Notably, the film had grabbed eyeballs after its trailer gave a glimpse of SRK's unique character, Bauua Singh. However, the film which was released today, got some reviews on Wednesday, but all were presented by fake Twitter handles of celebrated movie critics. Watch out for such fake reviews, folks!
Reviews posted by fake Rajeev Masand, Anupama Chopra's 'handles'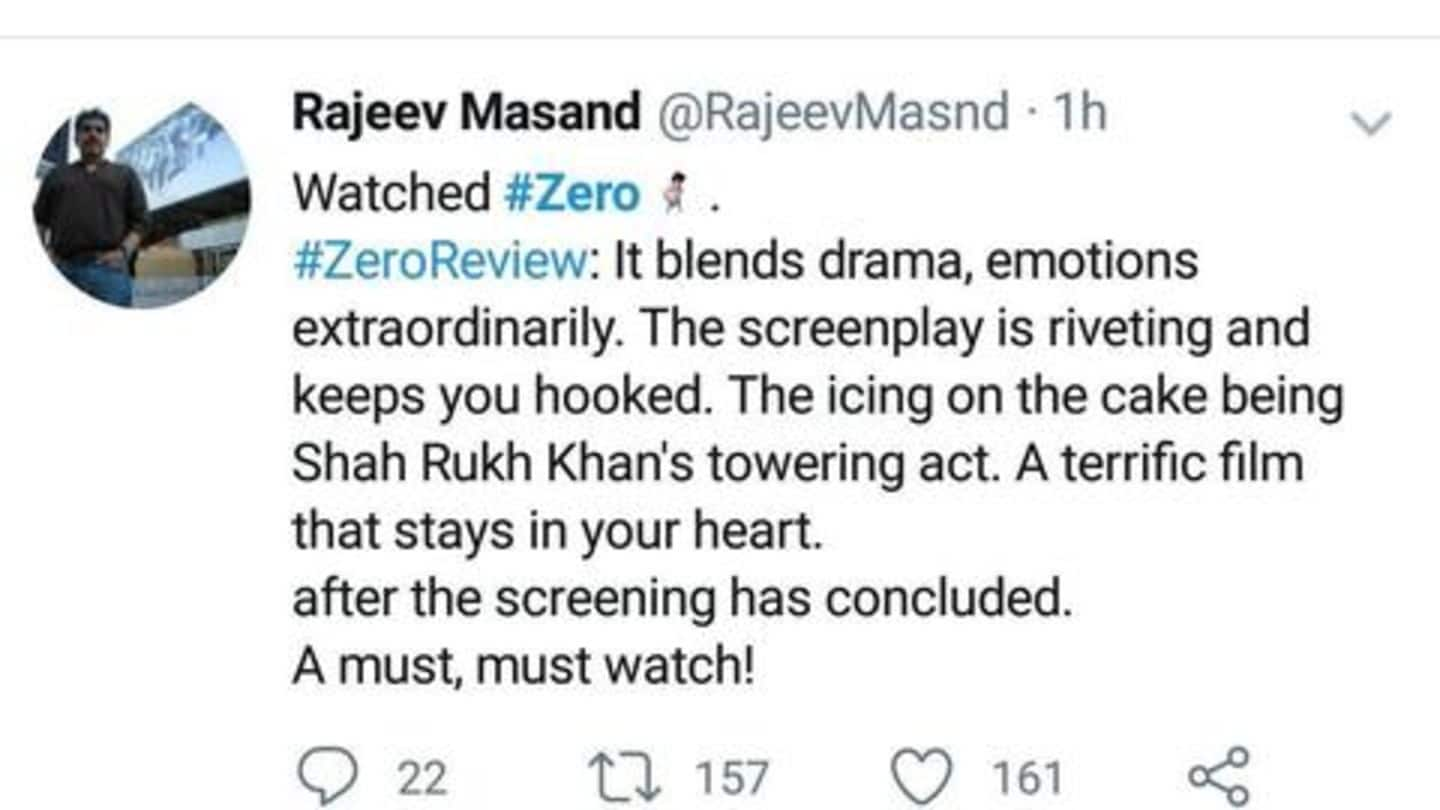 Zero was scheduled to hit theaters today- December 21, 2018. However, since Wednesday, Twitter has been filled with reviews of the movie, but all by fake handles of critics. The 'reviews' involved those of renowned movie critics like Taran Adarsh, Rajeev Masand, and Anupama Chopra. There were also reviews posted by fake accounts of celebrities such as Ranbir Kapoor, Justin Bieber, and Sonakshi Sinha.
Fake Taran Adarsh says 'formula-ridden plot', 'shoddy direction'
Fake Anupama Chopra has everything positive to say
Done with #Zero screening.
It's beautifully written, acted crafted movie. It's certainly one of the best movies of the year. Everything's in place: the direction, cinematography,VFX,music especially acting.#ZeroReview- Complete family entertainer with emotions as its USP

— Anupama Chopra (@anupamachapra) December 19, 2018
Fake Ranbir Kapoor says 'perfect Xmas treat for movie lovers'
Watched #Zero last night

Amazing simple concept in the movie , @iamsrk sir is fantastic in the movie. Kat looked hot. This is a perfect Xmas treat for movie lovers.

Don't miss it

My review - 4/5 ⭐️#ZeroReview

— Ranbir kapoor (@kapoor1_ranbir) December 20, 2018
Fake 'Barak Obama' found SRK's performance 'Outstanding'. Really, Obama!?
Watched #Zero Today @iamsrk u have done an Outstanding Performance and What a Lovely Rollercoaster ride of Emotions In The Movie . Wish U all The Best for this ⭐️⭐️⭐️⭐️⭐️

— Barak Obama (@BarKOBaMw) December 19, 2018
Bauua was the first to react, gives witty remarks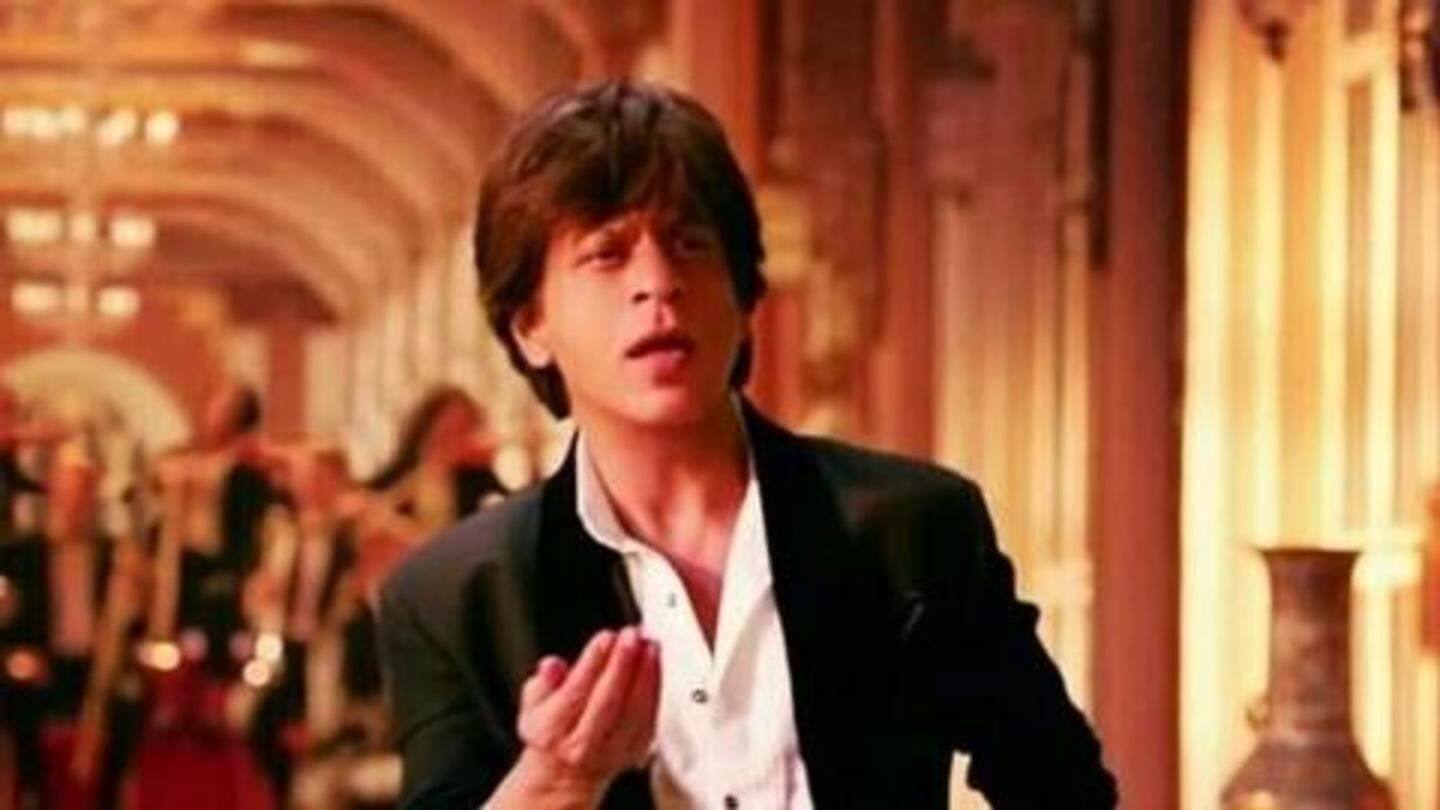 However, it didn't take long for the fake reviews to reach Zero makers. Bauua Singh was the first to react. He gave a befitting reply to the fake reviews from his original Twitter handle. "Where are all these reviews coming from when we haven't even shown the film to anyone yet? If you have to spread lies at least spread believable lies!" he remarked.
'Itta bhi mat pheko ki lapeta hi na jaaye!'
Avoid the fake reviews, go watch the movie yourself
What was more surprising that some fans actually believed the 'reviews'. Our note: Please check the authentic Twitter handles of the critics before falling in the obvious trap. The movie, about Bauua's love quest, also features Katrina Kaif and Anushka Sharma. It's released. Go watch!