Know the villains of 'The Batman', Robert Pattinson's upcoming film
Know the villains of 'The Batman', Robert Pattinson's upcoming film
Written by
Siddharth Tyagi
May 18, 2019, 08:55 pm
2 min read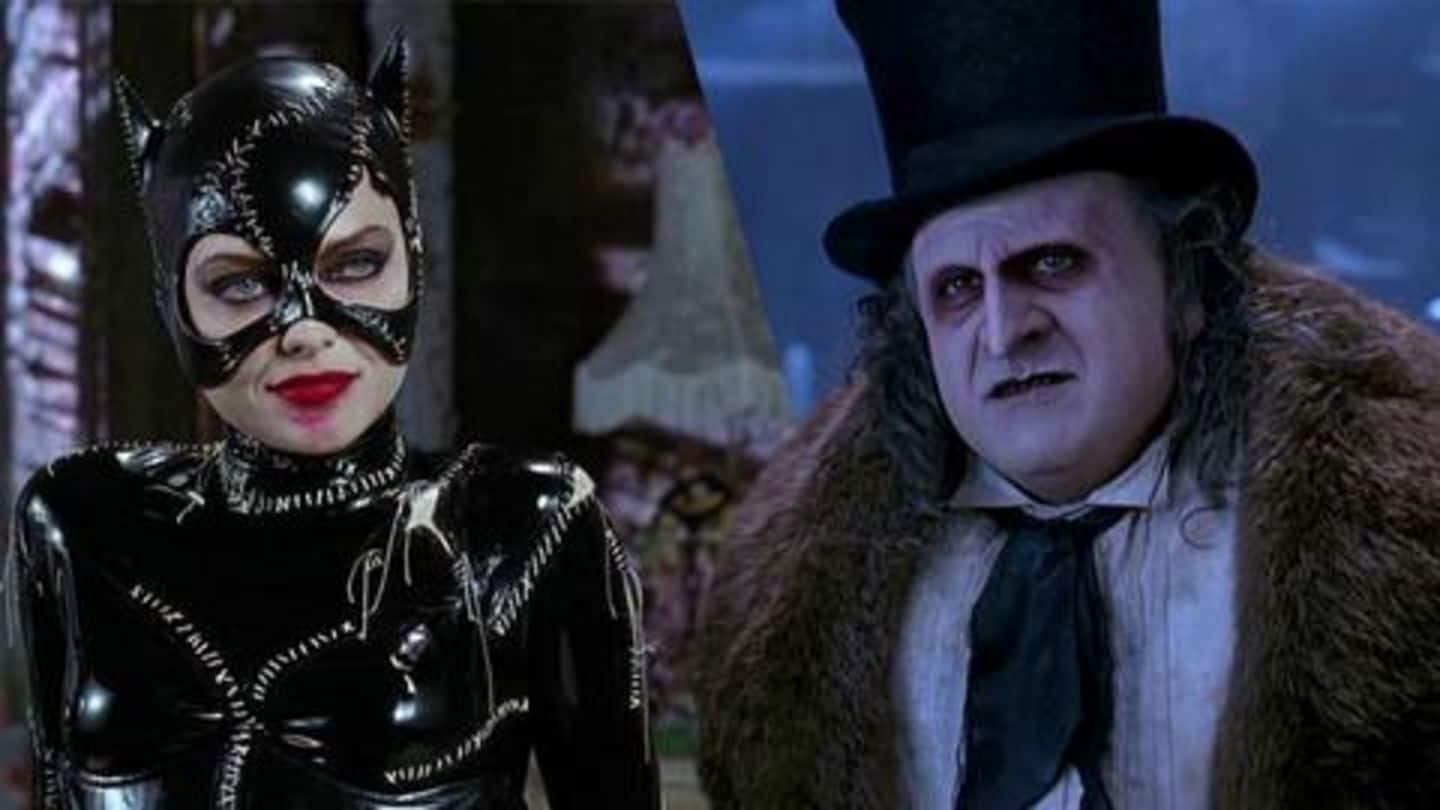 The next big screen adaptation of DC's most popular superhero, Batman will be releasing in 2021. Directed by Matt Reeves, the film will be called The Batman and could be a reboot of the superhero series. Pre-production on the movie will start this year and it will feature Robert Pattinson in the lead role. Read on to know the villains of the upcoming film.
The film will feature two classic Batman villains
As per Hollywood Reporter's Heat Vision newsletter, the first villain will be Oswald Cobblepot, popularly known as The Penguin and the second will be Catwoman, Batman's love-interest. Both characters have featured in Tim Burton's Batman Returns, played by Danny DeVito and Michelle Pfeiffer. Anne Hathaway played Catwoman in The Dark Knight Rises while Robin Lord Taylor played The Penguin in Fox's recently concluded, Gotham.
The script hasn't been finalized yet
Matt Reeves is in process of polishing the script and even Pattinson hasn't yet signed the contract. As of now, there is no hint of who will be playing the villains in the film. Warner Bros. is still recovering from the failures of Batman v Superman and Justice League and has decided to take its time before coming out with the next Batman film.
Know Matt Reeves, the director of the upcoming film
Matt Reeves is famous for directing War for the Planet of the Apes and Dawn of the Planet of the Apes. In the past, he has made Cloverfield and Let Me In. He took over from Ben Affleck in January 2017 and has been given a free rein to choose his own Bruce Wayne. The upcoming Batman film releases on June 25, 2021.
Opinion: Alternative villains the film could've had
Fans have seen Catwoman and The Penguin multiple times. Even the Joker has been played by a number of actors over the years. Batman, however, has some amazing villains that haven't prominently appeared on the big screen. The film could have had Red Hood, Hush, Clayface, Black Mask, or the Court of Owls. These characters are fantastic and deserve to be on the screen!