BJP MLA asks I&B Ministry to cancel 'Bigg Boss 13'
BJP MLA asks I&B Ministry to cancel 'Bigg Boss 13'
Written by
Siddhant Pandey
Oct 10, 2019, 02:58 pm
2 min read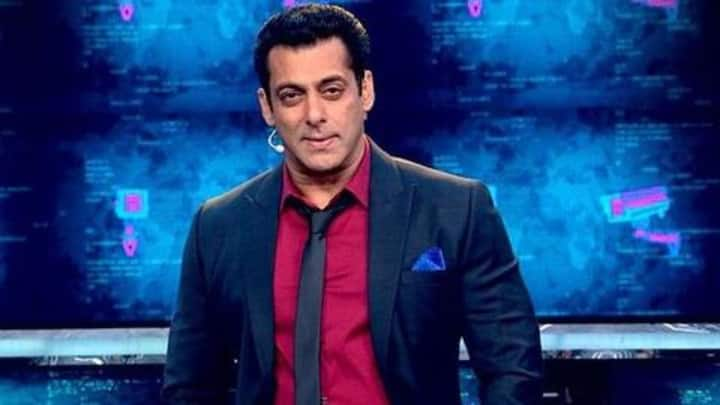 Days after online outrage over Bigg Boss 13 intensified, a Bharatiya Janata Party legislator has asked to ban the show. Nand Kishore Gujjar, BJP MLA from Loni (Ghaziabad), wrote to the Information and Broadcasting (I&B) Minister Prakash Javadekar accusing Bigg Boss of spreading "obscenity." Bigg Boss was recently criticized for making a Hindu woman and a Muslim man sleep on the same bed.
'Bigg Boss' designed to hurt India's traditional values: BJP MLA
Gujjar deemed the show "unfit for family viewing" as it "promotes obscenity and vulgarity." He claimed the content on Bigg Boss has been designed to hurt India's cultural and traditional values. The MLA also said shows like Bigg Boss are destroying social harmony for TRPs. He asked for Bigg Boss 13 to be taken off-air immediately and demanded strict censorship for such TV shows.
'Bigg Boss 13 targets Indian culture and morality'
Gujjar wrote, "The current season targets Indian culture and morality by authorizing vulgar concepts such as 'Bed Friends Forever.'" He added, "To maintain its popularity, the show is depicting two members of different religions- Islam and Sanatan Dharma (Brahmin)- sharing a bed and objectionable scenes are aired to harm social harmony and create tensions." Meanwhile, I&B Ministry is looking into the complaint, ANI reported.
You can read the letter here
Ghaziabad: BJP MLA from Loni, Nand Kishor Gurjar has written to Minister of Information Broadcasting, Prakash Javadekar asking him to immediately stop the telecast of 'Bigg Boss - 13' alleging that the show is 'spreading vulgarity hurting the social morality of the country'. pic.twitter.com/JDh7HkXktH

— ANI UP (@ANINewsUP) October 10, 2019
Brahmin Mahasabha, UP Nav Nirman Sena also against 'Bigg Boss'
Recently, the Brahmin Mahasabha submitted a memorandum to the Ghaziabad District Magistrate, seeking a ban on the Bigg Boss 13 with immediate effect. Separately, Uttar Pradesh Nav Nirman Sena President Amit Jani has vowed to renunciate foodgrains until Bigg Boss 13 is canceled citing its "vulgarity." Jani said, "I'm shocked that the RSS, which claims to be our moral police, hasn't taken note of this."
What's the controversy around 'Bigg Boss 13'?
Over the past few days, social media has been rife with criticism against Bigg Boss 13 for making contestants Mahira Sharma, a Hindu woman, and Asim Riaz, a Kashmiri Muslim man, sleep on the same bed. Twitter erupted against the show with accusations of 'love jihad' and a misleading image from Bigg Boss 9 was also circulated to target the current season.