People are boycotting 'Bigg Boss 13' for 'encouraging love jihad'
People are boycotting 'Bigg Boss 13' for 'encouraging love jihad'
Written by
Siddhant Pandey
Oct 06, 2019, 06:01 pm
2 min read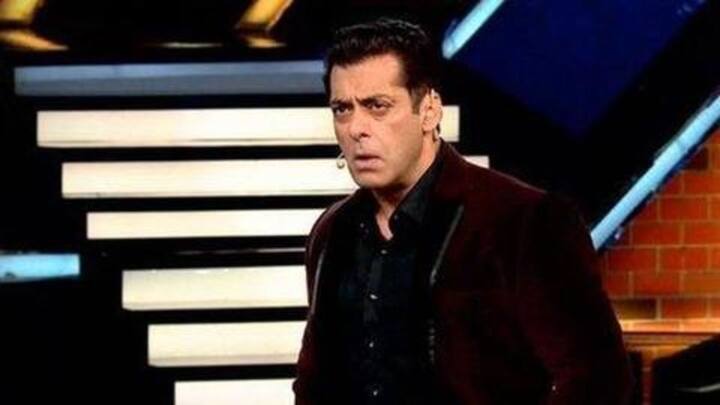 It has only been a week since Bigg Boss 13 premiered and the reality television show is already mired in controversy. Although Bigg Boss often feeds on controversy for TRPs, this time, the controversy was stirred online over the show's decision to make contestants Mahira Sharma, a Hindu woman, and Asim Riaz, a Kashmiri Muslim man, sleep on the same bed. Here's what happened.
'Bigg Boss 13' introduced 'Bed Friends Forever' concept
Bigg Boss 13 host recently announced the concept of BFFs 'Bed Friends Forever' wherein contestants of the opposite genders were paired to share beds. Further, the first task on the show involved contestants passing groceries to each other from mouth to mouth without using hands. Some even drew parallels between Bigg Boss and the dating reality show Splitsvilla.
Twitter user accuses 'Bigg Boss' of promoting 'love jihad'
However, the issue was aggravated after a verified Twitter user, Atul Kushwaha, accused Bigg Boss of promoting 'love jihad' by pairing a Brahmin woman and a Muslim man. 'Love jihad' is the alleged practice of Muslim men targeting non-Muslim women for marriage to convert them to Islam. Kushwaha shared a misleading image showing two people getting intimate, passing them off as Sharma and Riaz.
'Indian culture being desecrated in Bigg Boss house'
इसबार BigBoss ने सारी हदें लाँघ दी,कश्मीरसे मुस्लिम लड़केको बुलाया और उसे जानबूझकर पार्टनर ब्राह्मण लड़की दी।(लव जेहाद)
बिगबॉस में इसबार भारतीय संस्कृति और संस्कारों की खुलकर धज्जियाँ उड़ाई जा रही है,जवान लड़के,लड़की एकसाथ बैड शेयर करेंगे,ऐसा कल्चर भारतीय संस्कृतिमें कभी नहीं रहा pic.twitter.com/XeOdU7qMAN

— Atul Kushwaha (@UP_Silk) October 4, 2019
Image is of 'Bigg Boss 9' contestants
The man and the woman from the image shared by Kushwaha are actors Suyyash Rai and Kishwar Merchant. The image is from Bigg Boss Season 9, which aired in 2015. After coming out of the Bigg Boss house, the two tied the knot the year later. However, this fact seemed lost on many people who continued to call for a boycott of Bigg Boss.
'Don't try to break our culture'
'People watching this show should consult a psychiatrist'
'Bigg Boss, Colors spread propaganda; boycott them'
#Boycott_BigBoss TV or movie actors and producers think Hindus are fool and they don't say anything. This is the time to show over unity. Everyone people boycott bigboss and colours channel also they make a propaganda #जेहादी_बिगबॉस

— Arvind Hindu (@ArvindS85497007) October 6, 2019