Unfair to compare my work with my father's: Bobby Deol
Unfair to compare my work with my father's: Bobby Deol
Aug 26, 2018, 05:49 pm
2 min read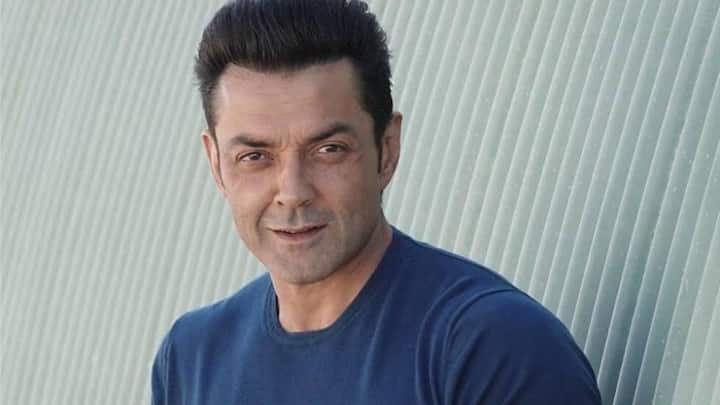 Making a space for himself being veteran actor Dharmendra's son would not have been easy but Bobby Deol says that he never felt he was under the shadows of his father. Bobby feels it is unfair to compare the work that his father has done with his and feels getting successful is a mix of correct decisions and luck. Here's more.
Make right decisions or have luck on your side: Bobby
"Never thought I had to come out of his shadows or was under the shadows. People around me thought like that," Bobby said. "Things happen the way they happen, otherwise every actor would be a superstar. For me to achieve even one-third of what my father has achieved would be a great achievement. One can't compare the work my father has done," he added.
Bobby says nobody gave so many hits as his father
Bobby says he saw several phases of his father's career, at its peak, his downfall and his eventual rise, and realized that the only trick of the trade is to keep working. "My dad only wanted to work, he never looked at the number game ever in his life. If you calculate the maximum number of hits given, it's by my father," he says.
Bobby returned to screen with 'Race 3' after a break
While Bobby became the blue-eyed boy of Bollywood soon after his debut opposite Twinkle Khanna in the 1995 blockbuster 'Barsaat', the roles started to dry up for him by the mid-2000s. He returned to screen this year after a hiatus with 'Race 3', which also starred Salman Khan, and the actor insists that he is not the same Bobby anymore.
Was just not focused earlier: Bobby
"I was just not focused earlier. I was happy that I'm an actor and am working. When things started going slow I realized what is happening. My ambition is to just keep working. Doing good work," 49-year-old Bobby said.
Bobby's next 'Yamla Pagla Deewana: Phir Se' releases this week
Bobby currently has 'Yamla Pagla Deewana: Phir Se' up for release which pairs him with his father and brother Sunny for the fourth time. The "Poster Boys" actor, however, hopes he had worked more with his father. The third installment of 'Yamla Pagla Deewana' has been helmed by Navaniat Singh. 'Yamla Pagla Deewana: Phir Se' is scheduled to release on August 31.