Here is what Bran of GoT thinks about his ending
Here is what Bran of GoT thinks about his ending
Written by
Siddharth Tyagi
May 30, 2019, 03:19 pm
3 min read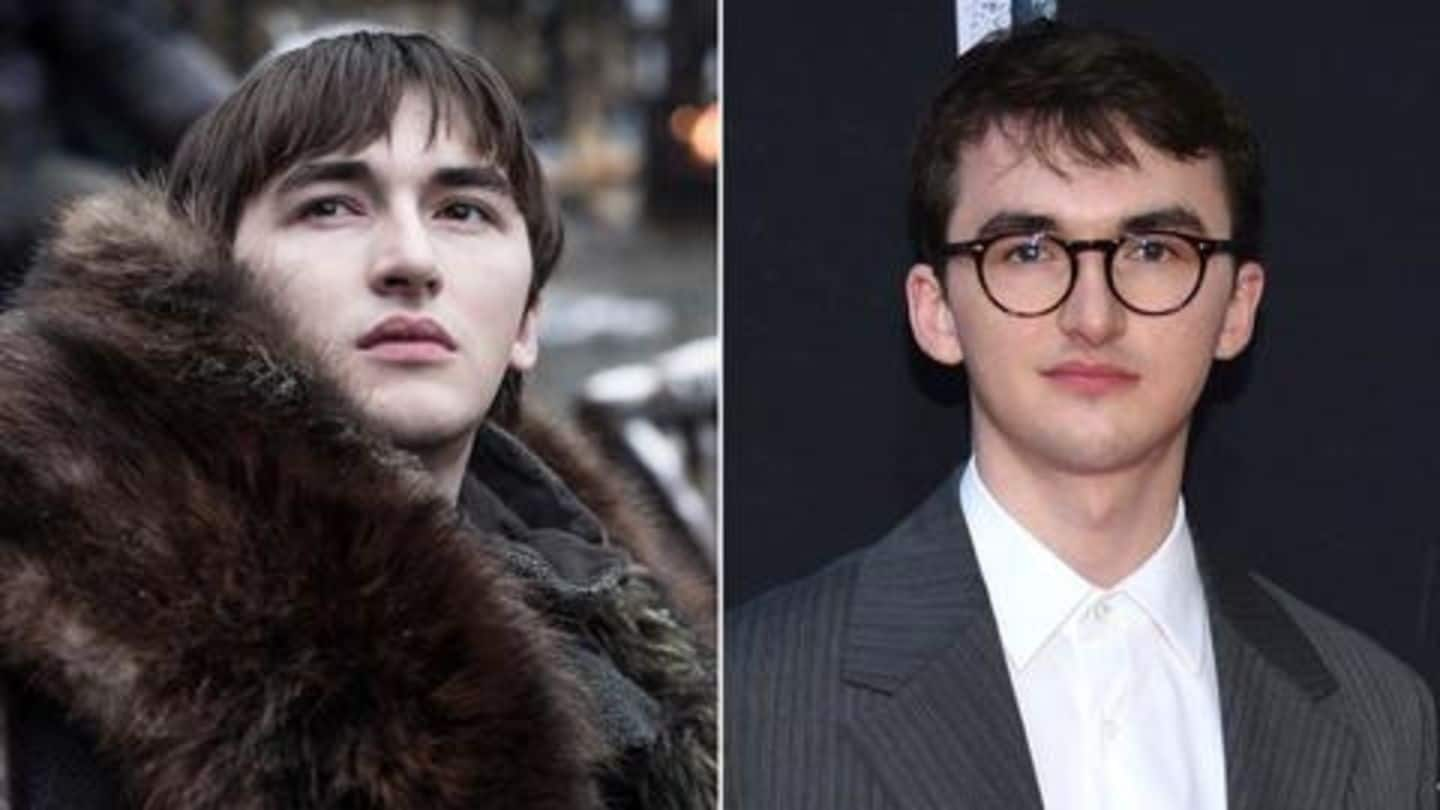 When Game of Thrones ended, most fans were left unhappy. Such was the impact of the rushed final season that one fan started a change.org petition to remake the show. Everyone seemed to agree that George RR Martin's books would end the story in a different, more satisfying way. However, as per Isaac Hempstead Wright, who played Bran, the endings might be the same.
The 'GoT' finale saw Bran becoming the King of Westeros
In the series finale, one of the prime contenders for the Iron Throne (Dany) became an evil tyrant as she was killed by the other prime contender (Jon Snow) who was sent to Castle Black. The dragon burnt the throne and a small council crowned Bran the new kind of the six kingdoms, as Winterfell chose to secede. Tyrion was appointed Bran's hand.
As per Isaac, Bran's 'book' ending is planned similarly
The actor revealed that George RR Martin told showrunners David Benioff and DB Weiss (D&D) two plot points related to Bran. One was Hodor's 'Hold the Door' scene and the other was Bran's coronation. "So that's pretty special to be directly involved in something that is part of George's vision. It was a really nice way to wrap it up," Isaac said.
The actor initially thought his ending was a prank
Isaac told EW that he thought he received a joke script. "I genuinely thought it was a joke script and that [showrunners] sent to everyone a script where their own character ends up on the Iron Throne. I was like, 'Yeah, good one guys. Oh shit! It's actually real?!'" He also said he wanted a "good death scene with an exploding head or something."
George RR Martin has neither confirmed nor denied any similarities
In a blog post, the author wrote, "How will it all end? I hear people asking. The same ending as the show? Different? Well...yes. And no. And yes. And no. And yes. And no. And yes." He also said that he is working in a different medium. While D&D had six hours for the final season, the books will have close to 3,000 pages.
Martin promised that several characters will receive fitting conclusions
He said, "...if nothing else, the readers will learn what happened to Jeyne Poole, Lady Stoneheart, Penny and her pig, Skahaz Shavepate, Arianne Martell, Darkstar, Victarion Greyjoy, Ser Garlan the Gallant, Aegon VI, and a myriad of other characters both great and small that viewers of the show never had the chance to meet. And yes, there will be unicorns... of a sort..."