Daniel Weber talking about Sunny Leone and kids is heartwarming
Daniel Weber talking about Sunny Leone and kids is heartwarming
Aug 15, 2018, 06:08 pm
2 min read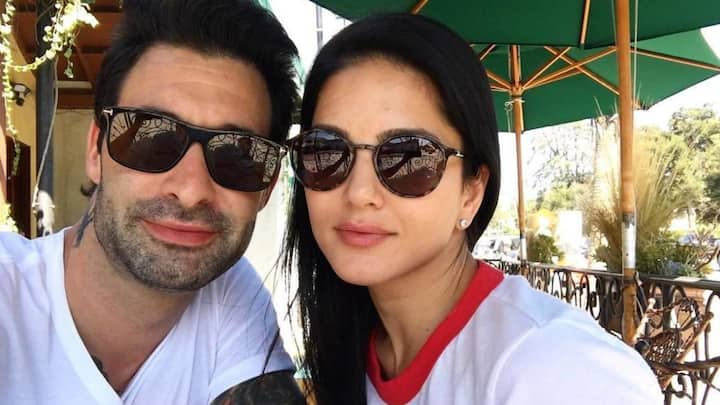 That Sunny Leone and husband Daniel Weber have adopted a kid named Nisha was a surprising and heartening news. Now, the couple also has two twins born out of surrogacy. But the love which Daniel has for his family was only revealed now in an interaction with 'Humans of Bombay'. Daniel spoke fondly of Nisha and said he was a happy man.
After visiting orphanage, Sunny and Daniel decided on adoption
Daniel said he and Sunny wanted to have kids but decided on surrogacy because of their busy schedules. But once they visited an orphanage, they thought to adopt a kid. The process, however, was knackering and at one point of time, the couple lost hope. Surprisingly, one day Daniel got a mail from the government saying Nisha will be their daughter.
Daniel reveals the exact moment Nisha gave him joy
Daniel revealed he had concerns after Nisha came home. "Will she ever connect with me?" he wondered. But one day his worries left his mind when Nisha called him 'papa', ran towards him and hugged him. This incident gave Daniel the biggest joy. "Even Sunny keeps saying, "It's always papa papa', making me secretly very happy," Daniel added.
Once Nisha disapproved of Daniel's choice of shoes
Further, Daniel revealed that he always wanted to be a cool parent. But one day when he picked shoes for Nisha, she said, "No papa these don't match." He said one day he will take Nisha back to the orphanage to let her know life can change. The key is to be kind. Daniel is definitely setting #FatherGoals for all the new ones.
"Asher and Noah, our twins also finally came into our lives, and now I feel like my family is complete! I can do anything for them -- my world revolves around them," said Daniel Weber.