Will Salman Khan boycott Kapil Sharma on public demand?
Will Salman Khan boycott Kapil Sharma on public demand?
Feb 20, 2019, 02:48 pm
2 min read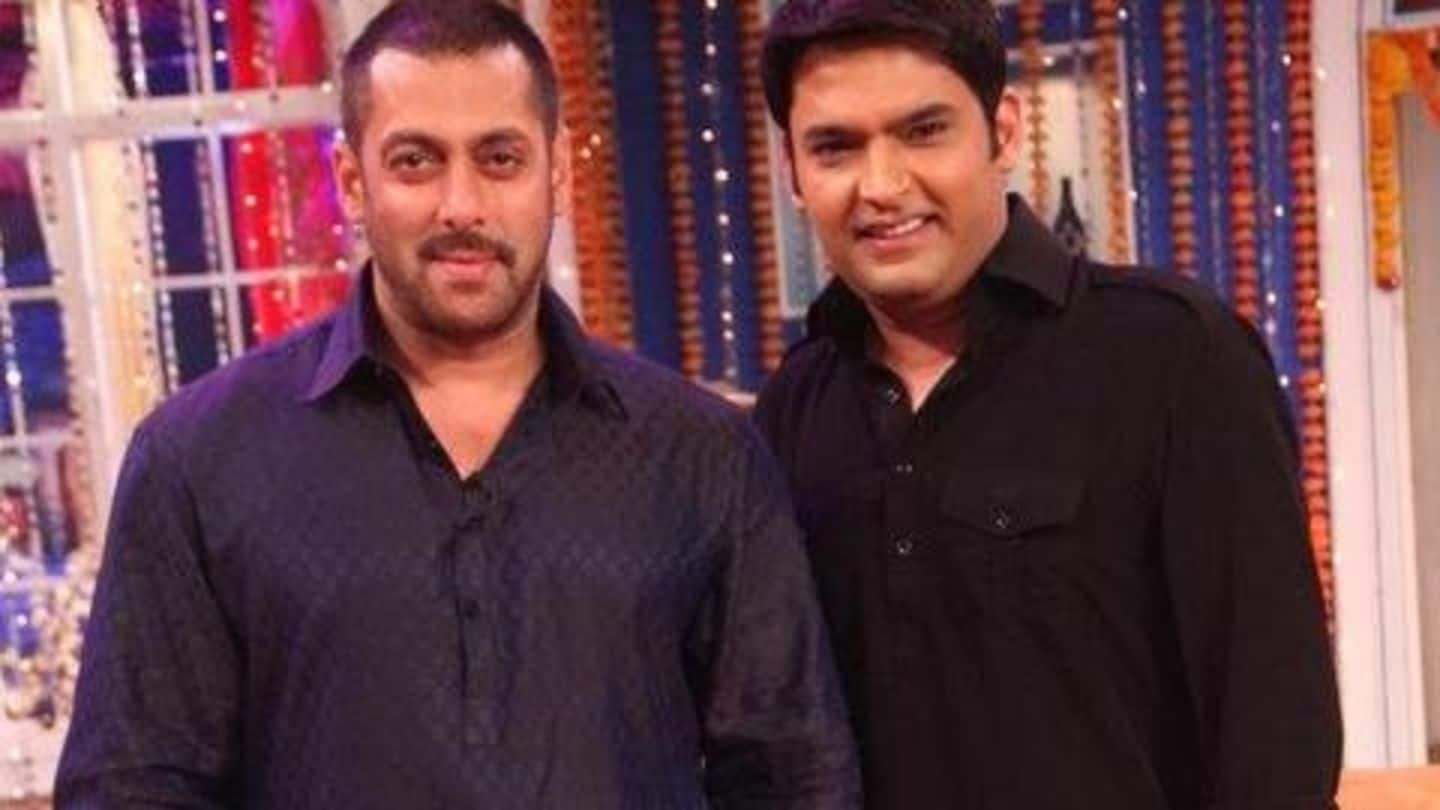 Comedian Kapil Sharma has landed himself in a fresh trouble after he extended support to Navjot Singh Sidhu recently, who's himself embroiled in a controversy for his statements on the deadly Pulwama attack. Kapil had said sacking Sidhu from The Kapil Sharma Show isn't a solution, and irked netizens are now asking show producer Salman Khan to take strict action against Kapil.
Kapil defended Sidhu, said 'He didn't support Pakistan'
It all started when Sidhu, while condemning the Pulwama attack, had said that a nation can't be blamed "for dastardly acts of terrorists." Subsequently, he was sacked from TKSS after a heated controversy. However, Kapil supported Sidhu and said, "Banning someone isn't the right solution", and that "He (Sidhu) didn't support Pakistan". Kapil was soon slammed for supporting Sidhu's alleged anti-national ideas.
"Take ur anti-Nationalist guru to Pakistan", Twitter user slams Kapil
Soon, #BoycottKapilSharma made its way to social media with netizens attacking the comedian viciously. A Twitter user wrote, "@KapilSharmaK9 now needs to leave the show, his love for Pakistan is clearly can be seen. Take ur anti-Nationalist guru @sherryontopp to Pakistan #BoycottKapilSharma".
FWICE chief Advisor Ashok Pandit 'requests' Salman to take action
Ashok Pandit, Chief Advisor of Federation of Western India Cine Employees (FWICE), the mother body of all Indian Cinema association, also requested Salman to take strict action against the TKSS host, "as you are the producer of the show." His tweet, dated February 18, received massive support. Till now, Pandit's tweet has been liked 3,000 times and retweeted some 1,700 times.
Netizens have pinned their hopes on Salman now
Salman bhai all. Hopes from u?!!!
Hope u understand this

— CA Dhaval Chhadwa (@DhavalChhadwa) February 19, 2019
Either act against Kapil or we're boycotting 'Bharat': Twitterati
othervise we will boycott bharat movie..

— राकेश सिंह రాకేష్ సింగ్ ராகேஷ் சிங் Ракеш Сингх (@EkBawlaBalliaSe) February 19, 2019
What step will Salman take: Remove Kapil or support him?
Given the massive outrage, TKSS is certainly in serious trouble. While news reports suggested that Sidhu's removal from the show had Salman's backing, it needs to be seen what the actor-producer does in Kapil's case. Will he come out in support of Kapil or will he go with the netizens' demand and remove Kapil from the show? Let's just wait and watch.