After sedition charges, rapper Hard Kaur supports pro-Khalistan campaign
After sedition charges, rapper Hard Kaur supports pro-Khalistan campaign
Written by
Siddhant Pandey
Jul 19, 2019, 01:42 pm
3 min read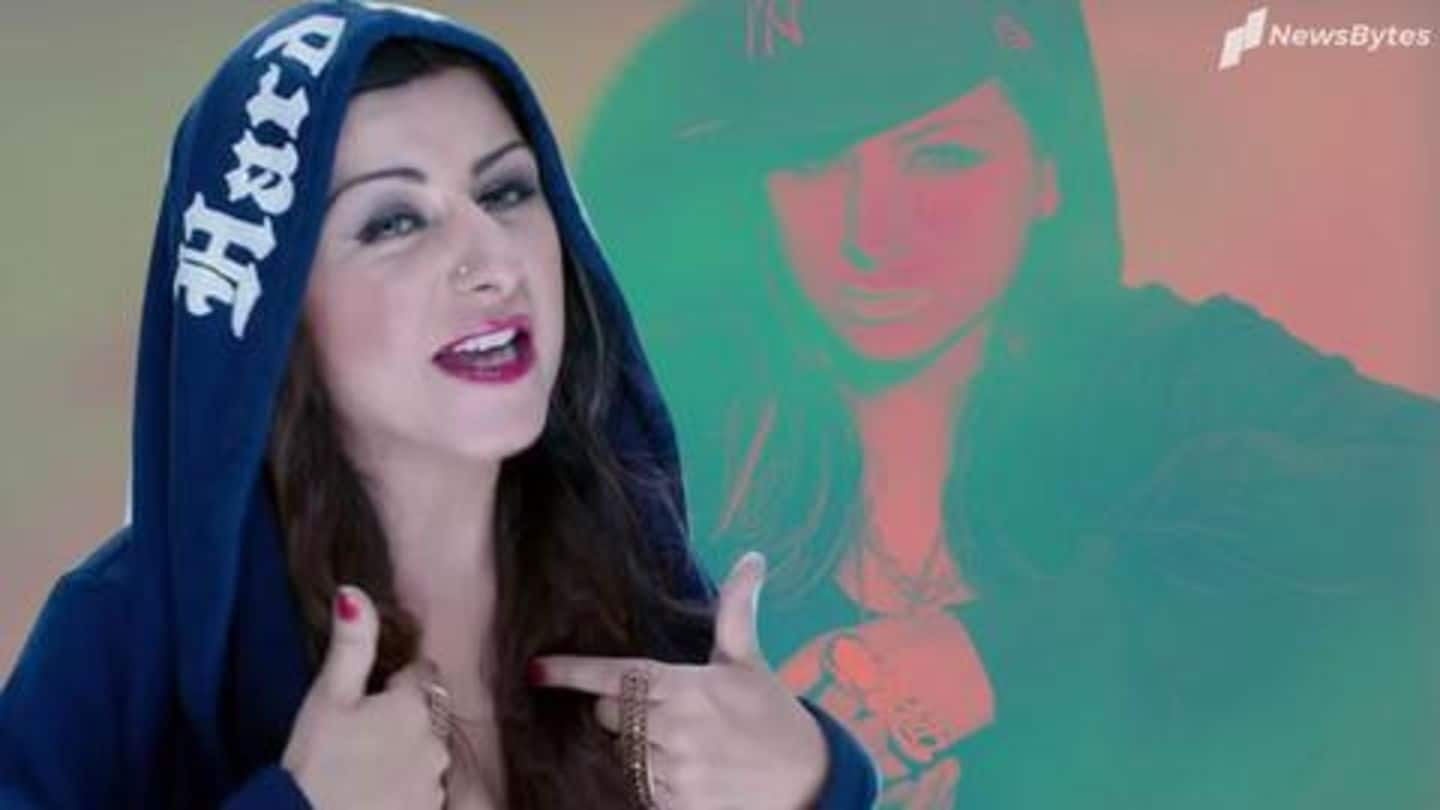 A month after she was booked for sedition, rapper Taran Kaur Dhillon, professionally known as Hard Kaur, has joined the secessionist "Referendum 2020" campaign, run by Sikhs for Justice (SFJ), demanding a separate homeland for Sikhs, Khalistan. The 39-year-old rapper also advocated for the pro-Khalistan group SFJ, which was banned last week for alleged anti-national activities. Here are more details.
Kaur seen wearing 'Punjab Referendum 2020 Khalistan' t-shirt
In a series of Instagram posts, Kaur, a self-proclaimed human rights activist, supported the Khalistan movement and criticized the BJP and the RSS. She encouraged people to vote for Referendum 2020 in November. In a video, she was seen wearing a 'Punjab Referendum 2020 Khalistan' t-shirt as she danced to a Tarsem Singh Moranwali song that praised militant leader Jarnail Singh Bhindranwale.
Minorities fed up of Indian government, racist Hindus: Kaur
In a post, allegedly removed from Instagram, Kaur reportedly wrote, "Every minority state is fed up of Indian government & the racist Hindus. No one wants to live with you because you are the most dirty-minded people in the world...Indians hate the truth."
Kaur highlighted past attacks, injustice on Sikh community
In other posts, Kaur has highlighted the 1984 Operation Blue Star, where Indian military stormed the Golden Temple to arrest Bhindranwale, and the lesser-known 1955 attack, which came at a time when the Punjab Sooba movement demanded a separate Punjabi-language state to be carved out of erstwhile East Punjab. In 1966, Punjab, Haryana and the union territory Chandigarh were created.
Khalistan will be formed. No one can stop it: Kaur
Recent events: SFJ protesters arrested from India-NZ match
Notably, with Avtar Singh Pannun as its president and Gurpatwant Singh Pannun as its legal advisor, Sikhs for Justice was formed in 2007 to push for an independent Khalistan, a movement dating back to 1971. Recently, the group was seen at the India-New Zealand cricket world cup semi-final, wearing Referendum 2020 shirts. The protesters were arrested. 11 cases have been registered against the outfit.
The rapper abused Punjab CM; mocked RSS chief Mohan Bhagwat
Further, Kaur also condemned 'Godi media', the prevailing caste system, mocked RSS chief Mohan Bhagwat, and abused Punjab Chief Minister Amarinder Singh and Shiromani Akali Dal President Sukhbir Singh Badal. She also urged people to save minority communities.
Earlier, Kaur was booked for sedition after calling Adityanath 'rapeman'
To recall, last month, Kaur called Uttar Pradesh CM Yogi Adityanath an "orange rapeman" and blamed RSS for the Pulwama attack. She was booked under IPC Section 124A (sedition), 153A (promoting enmity between religious grounds), 500 (defamation), 505 (intent to incite) and Section 66 of the IT Act.