These Hollywood celebrities are also investors in technology start-ups
These Hollywood celebrities are also investors in technology start-ups
Sep 05, 2019, 07:02 pm
4 min read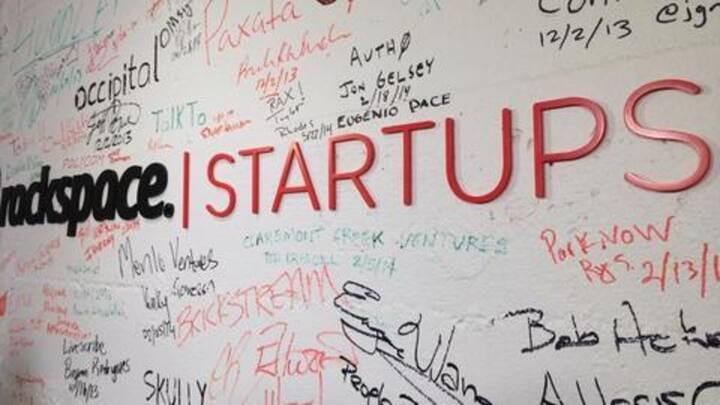 In today's times, technology is omnipresent, and hence it's difficult to ignore the same. The boom of start-ups and companies that deal with technology has also given way to the rich putting in their money in these enterprises. So how can our Hollywood biggies, who are no more just performers, be left behind? Here are some celebrities who are smart investors in tech industry.
Ashton Kutcher is one of the most successful celebrity investors
When one talks of tech investors in Hollywood, Ashton Kutcher's name always springs up. Through a venture capital fund that he established in 2010, the Two and a Half Men actor has made investments in several technology start-ups. In 2009, paying heed to Silicon Valley heavyweight Marc Andreessen's suggestion, Kutcher put in his dollars in Skype, which became one of his most lucrative investments.
Kutcher has backed more than 70 high-profile start-ups
Besides Skype, Kutcher has made over 70 investments in high-profile start-ups, including social magazine app Flipboard, vacation rentals service Airbnb, photo sharing app Path, location-based service Foursquare, app-based cab hiring service Uber, Spotify, Shazam and SoundCloud, an online audio distribution platform and music sharing website.
Renowned music manager Troy Carter backs 40 tech start-ups
Renowned music manager Troy Carter isn't just the chairman and CEO of Atom Factory, he's also an intelligent tech investor. Apart from being an investor and adviser of Spotify, Troy has put in his money in more than 40 tech start-ups like Warby Parker, Lyft, Dropbox, Fab.com, and Uber. He does it through AF Square, an angel fund and technology consultancy, founded in 2012.
Apart from environment-centric companies, Leo also invests in tech start-ups
Leonardo DiCaprio, Hollywood's greenest guy, is known to back environment-centric start-ups like Kingo, Diamond Foundry, Casper, Allbirds. But, he is also a known tech investor, having put his money in New York-based start-up QLoo, MindMaze, and Mobli, now-defunct photo and video sharing app. The other investments in his portfolio include Cue (health-monitoring app), Zuli (smart-home product developer), Rubicon Global (sustainable trash-collection start-up).
Robert Downey Jr. has invested in MasterClass
When Robert Downey Jr. isn't busy doing films, he steers all his attention towards investments, which he does through his venture capital fund called Downey Ventures. And what's better than to invest in tech start-ups? Our very own Iron Man, along with Jay-Z, backs MasterClass, a service that offers interactive and video courses taught by big names like Christina Aguilera, Serena Williams, etc.
Music meets money: Justin Bieber has invested in Spotify
Teenage heartthrob Justin Bieber owes a lot to social media, as he was discovered through YouTube. He's, thus, giving it back by plowing millions into several tech start-ups like Spotify, social curation app Stamped, later acquired by Yahoo, and messaging app Tinychat. He has also put in his money in selfie app Shots, for which he led a $1.1 million seed round in 2017.
Arnold Schwarzenegger invested in Google way back in 1999
Hollywood's Terminator could foresee that investing in Google, the then fledgling search engine, would click, and boy, it did! Way back in 1999, Arnold Schwarzenegger became a Series-A investor in Google. Apart from that, he also participated in a Series-C funding round of $100 million in Scopely, an interactive entertainment company and mobile games developer and publisher.
Snoop Dogg's tech investment portfolio is remarkably varied
One of world's most recognized rap artists, Snoop Dogg's tech investment portfolio is varied. He has parked his riches in Reddit, Robinhood, a stock brokering app backed by many other celebs, and GameOn, a sports-chat app. A weed supporter, the 47-year-old has also backed Eaze, which promises to deliver weed in under 10 minutes; and Merry Jane, a lifestyle media site, dedicated to cannabis.