Why 'Phullu' got an A-certificate?
Why 'Phullu' got an A-certificate?
Written by
Shikha Chaudhry
Jun 16, 2017, 06:21 pm
3 min read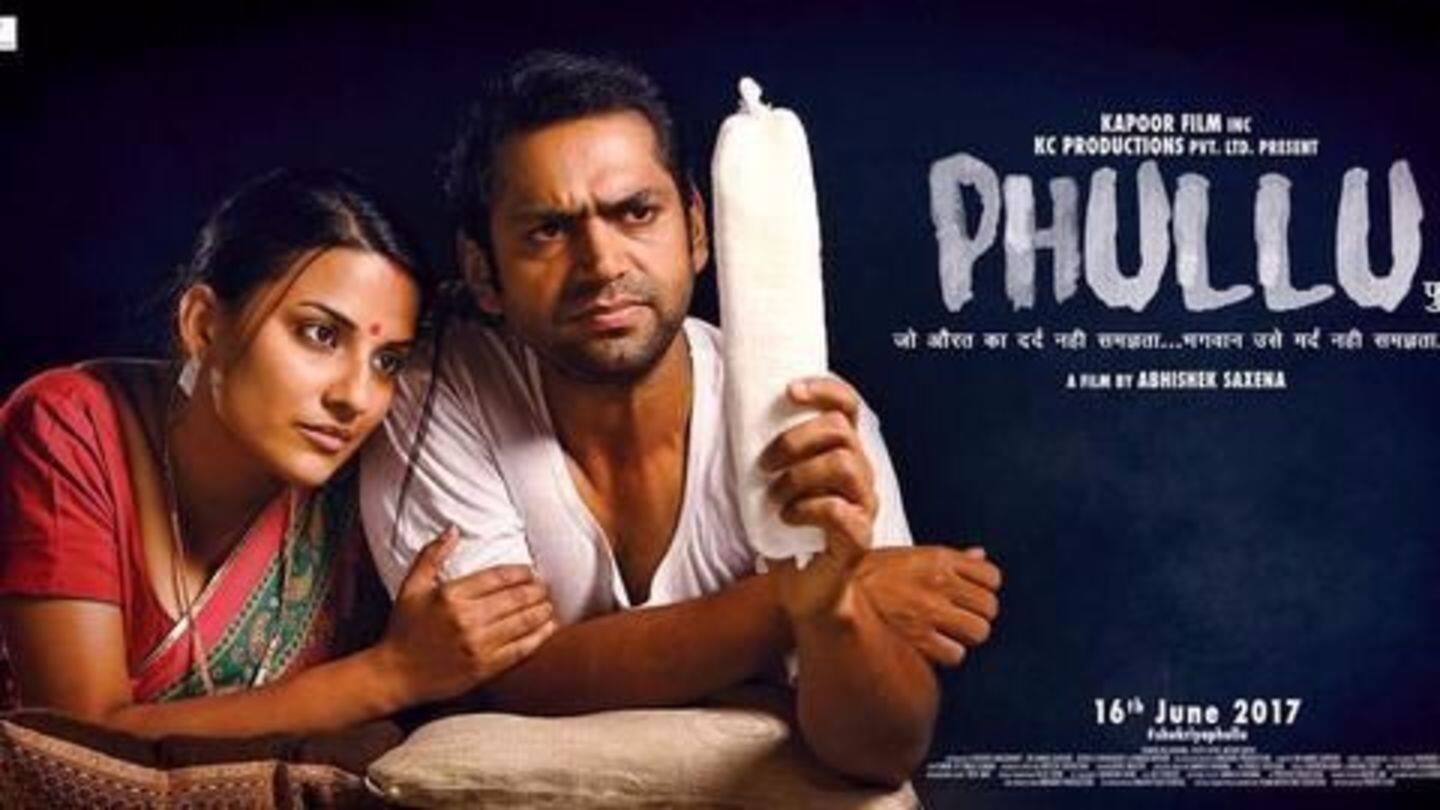 Abhishek Saxena's 'Phullu' has been in the news for receiving an 'A' rating from the Central Board of Film Certification. The film is about Phullu who wants to make menstruation easier for women by bringing sanitary-napkins from city. People are questioning why 'A' rating was given, as the movie talks about something as natural as menstruation. Know what else is making news in Bollywood.
Milind Soman finds love in young girl
After Anurag Kashyap, it is Milind Soman who has found love in a young girl and his Instagram posts are proof of his love story. The 51-year-old who first appeared in Alisha Chinoy's hit 'Made in India' is dating Ankita Konwar who is almost half his age. He married French actor Mylène Jampanoï in 2006 and called it quits in 2009.
Did you spot Shah Rukh in Tubelight trailer?
It is always exciting to see Bollywood superstars Shah Rukh Khan and Salman Khan together. To double the excitement, King Khan has done a cameo role in the most awaited film of 2017, Tubelight. In a recent interview, Sohail Khan called SRK's cameo "the turning point in the film" and added only someone of Shah Rukh's caliber could've played the part.
Sunil Grover's special show replaces Kapil's show
In a setback to Kapil Sharma, Sunil Grover's special show 'Super Night with Tubelight' with superstar Salman Khan has replaced The Kapil Sharma Show's weekend (18 June) episode. Grover's show will be aired at two slots, one at 12pm and another at 8pm.
Saif not too happy about daughter Sara's impending career
Saif Ali Khan seems to be a little unhappy about his daughter's impending Bollywood career. The 23-year-old is to make her debut opposite Sushant Singh Rajput in Abhishek Kapoor's directorial 'Kedarnath'. Saif is ambivalent about Sara, a Columbia University graduate, picking movies over an alternate career. He reportedly said: "This is not the life, any parent would want for their children."
Complaint against SRK for Vadodara man's death during Raees promotions
Government Railway Police (GRP) submitted an investigation report on Farid Khan Pathan's death during Shah Rukh's Raees promotions at Vadodara Railway Station. A case of causing death due to negligence and other sections of Indian Penal Code (IPC) and Railway Act could be filed against SRK. GRP said chaos broke when the actor neglected rules and threw balls and T-shirts leading to a stampede.
Los Angeles honors Adam West with ceremonial Bat-Signal Lighting
Los Angeles turned into Gotham City in honor of the late Batman actor Adam West. Hundreds of fans donned Bat-Suits as LA Mayor Eric Garcetti and Police Chief Charlie Beck turned on the Bat-Signal, splashing a yellow oval with Bat silhouette on City Hall. West died on 9 June at 88; he played Batman in the 1960s TV series of the same name.