#ThatWas2017: 4 incidents in Bollywood which didn't deserve any limelight
#ThatWas2017: 4 incidents in Bollywood which didn't deserve any limelight
Written by
Ankita Chakravarti
Dec 31, 2017, 12:41 am
2 min read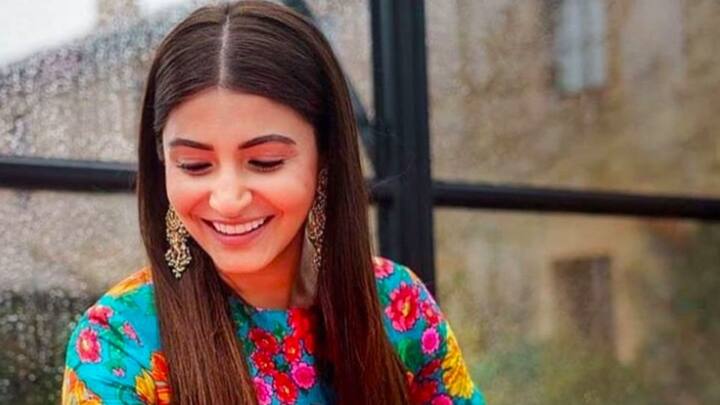 We Indians have this habit of giving too much importance to frivolous stuff. This is even more pronounced in the glamorous world of Bollywood. Be it someone's light-hearted comment, 'chutki-bhar sindoor' or a dress one wears rather sheepishly - sometimes things blow out of proportion, for no apparent reason. Here, we have complied a list of such incidents which received undue importance in 2017!
When Anushka's "sindoor" appeared objectionable to some
Soon after having a big fat wedding, Anushka and Virat threw lavish reception-parties for their friends and family, who couldn't attend the wedding, in Delhi and Mumbai. In her Delhi reception, Anushka wore a Sabyasachi red banarasi saree and her vermilion mark was shining brightly on her forehead. A simple act of hers turned into a debate, as some psuedo-liberals thought sindoor was regressive.
When Priyanka was trolled for wearing a dress
Actress Priyanka Chopra met Modi when he went for a trip to US. The actress wore a simple-yet-stylish dress when she met him. But her choice of dress didn't go down well with people, they started slamming her for not covering her legs in front of the PM. There was nothing indecent about her dress, but they made a mountain out of a leg!
So what if Mahira Khan shared a smoke with Ranbir?
Few months back, a picture featuring Mahira and Ranbir surfaced on the internet. The duo was spotted having cigarettes. That picture was enough for the Twitterati from across the border to assassinate Mahira's character, just because she was smoking. On hearing comments about that picture, Ranbir slammed them for being so insensitive. But, really what were these self-righteous guys on social media smoking?
Was Kapil Sharma worth all the attention?
Although Kapil Sharma's show ended in 2017, he grabbed a lot of limelight this year. Most of it was uncalled for. From his fight with Sunil Grover to his habit of making actors wait, people talked a lot about Kapil this year. Even when he tried to reconcile with Sunil, his act was made a topic of national-debate. Give it a rest, will you?