#ComicBytes: Know about Nagraj, first-ever superhero of Raj Comics
#ComicBytes: Know about Nagraj, first-ever superhero of Raj Comics
Written by
Siddharth Tyagi
Apr 24, 2019, 04:33 pm
2 min read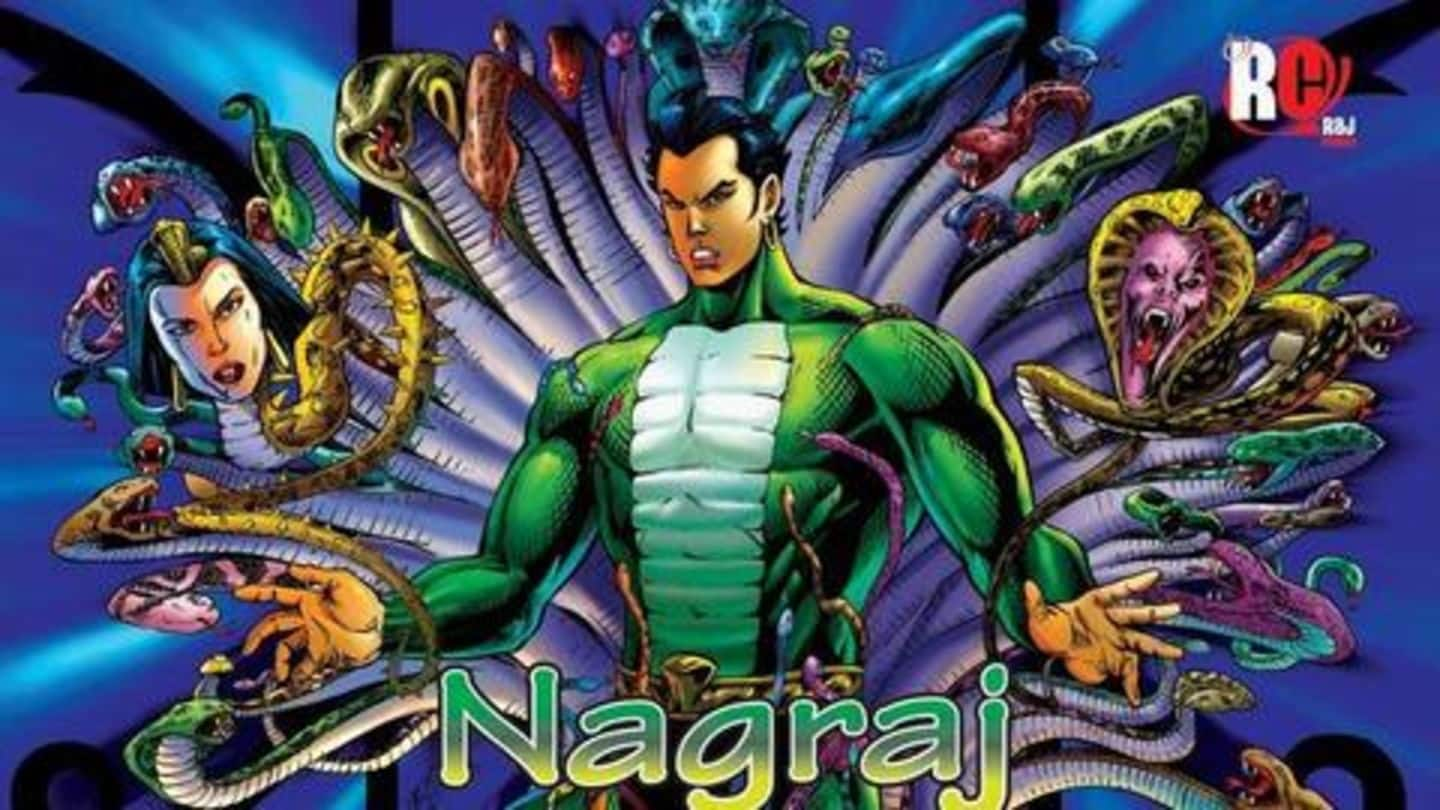 Nagraj is arguably India's very first superhero to appear in Raj Comics. Created in 1986, Nagraj is inspired by Spider-Man and Superman. He played a major role in the lives of Indian kids and is popularly known as the eliminator of terrorism. Here is all you need to know about the King of Snakes who swings across the Mahanagar, saving his city from crime.
Nagraj is a man of morals who loves drinking milk
He was born in the ancient kingdom of Takshaknagar to its King Takshakraj and Queen Lalita. A lot happened and he was sent to Earth where he started as a mindless killing machine but slowly became a symbol of hope. Since he is like a snake, he loves drinking milk and because of his moral compass, is always looking out for people in need.
He has millions of microscopic snakes living inside his body
Nagraj has a number of interesting powers that come from millions of microscopic snakes living inside his body. Some of these (like Saudangi) have their own personalities and have helped Nagraj multiple times. Nagraj can hypnotize others, shed his skin if it's damaged, shoot poison, can shapeshift, and has superhuman strength, stamina, durability, agility, and reflexes. He once created a black hole with Parmanu!
Did you know: There are three versions of Nagraj
Raj Comics has its own multiverse featuring different iterations of Nagraj. The first is named 'Nagraj' and follows the canon of the superhero we know and love. The second one is 'Aatankharta Nagraj' where he travels to different parts of the world to fight and end terrorism. The third, 'Narak Nashak Nagraj' has him fighting mystical beings like Vampires in a completely different attire.
His appearance resembles Superman and one superpower akin to Spider-Man
Getting inspired by other characters is commonplace in the world of comics (Thanos is clearly based on Darkseid!) Similarly, Nagraj's character design resembles Superman quite a bit. He even has an S-shaped tuft of hair. The way he swings across his city is a homage to Spider-Man, except Nagraj uses snakes as ropes. His mentor is Baba Gorakhnath and love-interest is Visarpi.