Justin Bieber in Mumbai: The Indian grandiosity that is 'Purpose'
Justin Bieber in Mumbai: The Indian grandiosity that is 'Purpose'
May 09, 2017, 06:46 pm
4 min read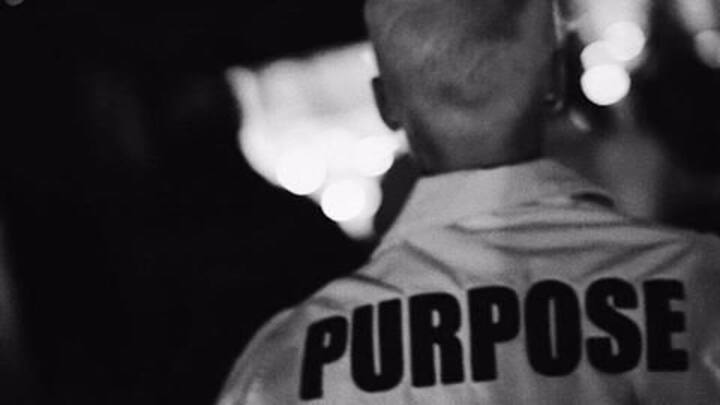 All spotlights have turned to Mumbai as it prepares to host India's biggest celebrity event yet. Justin Bieber, heartthrob of millions, is in town. The 23-year-old will stop in Mumbai as part of his Purpose World Tour that kicked off last March and will end next September. Meanwhile, we are doing what Indians do best: going all out. Expenses? According to promoters, over $4mn!
Not just roads, jams expected in the skies too!
The Mumbai airport is witnessing heavy rush as psyched fans from across India pour in. This time though, apart from jammed roads, aerial traffic is expected to be halted! Bieber is likely to take a chopper from Mahalaxmi to Navi Mumbai for the concert, but fans have it grand too: helicopters will leave in gaps of 30 minutes for the venue on D-Day.
Outrageous list of demands, even more amazing list of gifts
Apart from luxury sedans and Z+ security, Bieber's purported list of demands circulating on social media includes, for backstage use, a ping pong table, sofa set, massage table, and a Jacuzzi, among scores of other things. That's not all: an autographed sarod (Maestro Ustad Amjad Ali Khan) and a Swarovski-embellished biker jacket (Rohit Bal) are just two of the gifts being planned for him.
Bieber lives life king-size
Despite much secrecy being maintained around the specifics of his tour, music journalist Arjun S Ravi said two suites will be redesigned in at least two five-star hotels to "incorporate Mogul paintings, antique furniture and signature Kashmiri bedroom linen", among other luxuries. Top chefs will supervise food being served to Bieber. Reportedly, Salman Khan has lent Shera, his personal bodyguard, for Bieber's stay.
DY Patil Stadium decked up for D-Day
DY Patil Stadium is expecting 50,000 fans on concert day. Two days before the event, 80% tickets had been sold; prices range from Rs. 5,000-75,000. CCTV cameras, bomb deployment teams, drones - you name it, security personnel have it. Organizer White Fox India has made parking arrangements for 15,000 vehicles. Actress Elarica Johnson, who briefly appeared in Harry Potter, will host the evening.
Entry opens at 2 for the 4pm show. There are limited ATMs, so ensure sufficient cash in hand. Protect your entry wrist bands; a duplicate one won't be issued. No re-entry will be permitted. Seven first-aid rooms will be available at the venue.
It's not just us commoners!
Indian celebrities are having their big fan moment too: Varun, Alia and Siddharth as well as Sunny Leone will reportedly join the singer at the concert. Organizers have confirmed "some of the biggest celebrities". Jacqueline Fernandez will host the Ultra Lounge party; SRK, Abhishek and Aishwarya, Deepika Padukone will probably attend. Mukesh Ambani, SRK and Salman Khan are other possible hosts for the popstar.
Karan Johar wooing Bieber for his chat show?
Sources said Karan Johar is planning to host Bieber on his chat show, 'Koffee With Karan'; the episode will mark the launch of Season 6. Johar has conducted dialogues with the likes of Hugh Jackman, Richard Gere and Maria Sharapova, among others.
Justin Bieber - The tourist
Apart from enthralling thousands, Bieber plans to do what any tourist does: taste traditional food. Except he will be treated to authentic cuisines from 29 states on gold-plated thalis. The superstar has on his go-to list places including New Delhi, Jaipur and the Taj Mahal. In Mumbai, he plans to see the Gateway of India and Kala Ghoda, among other spots.
Who's coming after Justin?!
Arjun Jain, White Fox India MD, says they are now looking at bringing to India "a mega female star" and "explore the rock and hip-hop market because it's never been explored here."