'Kaun Pravin Tambe?' review: Sincere attempt, misses excellent mark
'Kaun Pravin Tambe?' review: Sincere attempt, misses excellent mark
Written by
Shreya Mukherjee
Apr 01, 2022, 07:30 pm
2 min read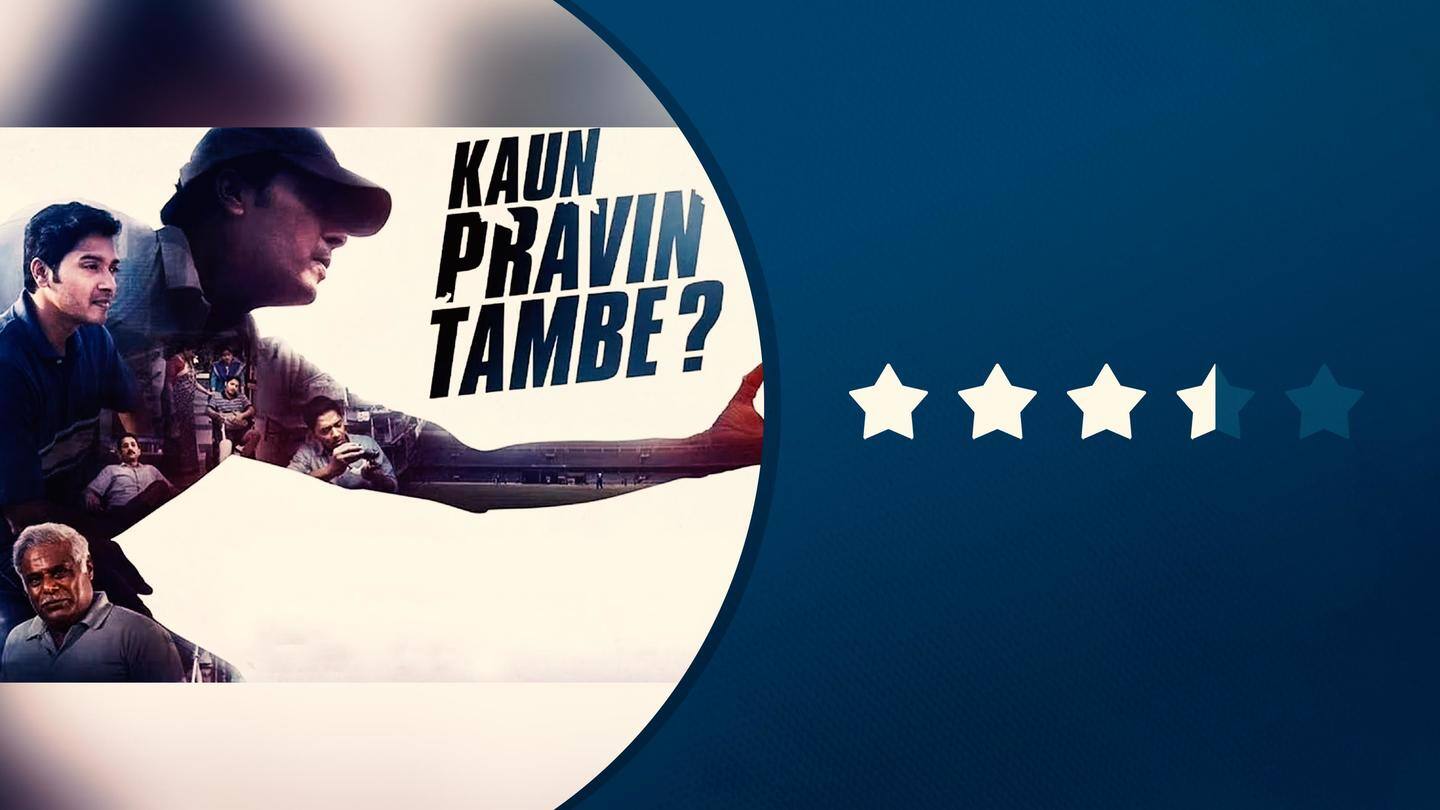 Disney+ Hotstar's latest release Kaun Pravin Tambe? tells the story of the unbelievable life of real-life cricketer Pravin Tambe, who made his professional debut at 41. Essaying the titular character we have Shreyas Talpade—back in a cricketer's role after his breakthrough film Iqbal (2005). So, how did it fare? Although the Jayprad Desai-directorial doesn't match the finesse of Iqbal, it's thoroughly sincere. We review.
Story is narrated through eminent sports journalist's eyes
The biopic of Tambe follows his long and difficult journey of fulfilling his "crazy" ambition of playing in the Ranji Trophy. We go from his childhood to marriage to mishaps and bad timings and finally arrive at the coveted moment in a 134-minute timespan. And, this is delivered through the narration of sportswriter Rajat Sanyal (Parambrata Chatterjee), the elitist faux-villain of this tale.
Instead of cricketing success, focus is more on Tambe's struggle
While cricket lovers would know how Tambe debuted in the Indian Premier League (IPL) in 2013 in his 40s, most Hindi movie viewers might not know his story. And hence, Desai and writer Kiran Yadnyopavit explore his regular life in detail here. Instead of the crowd-filled grounds, goosebumps-inducing commentary, and legendary names, we experience Tambe's lackluster path infused with one hurdle after another.
It raises some pertinent questions
Kaun Pravin Tambe? is significant for its honest portrayal of the club cricket circle as well, showing how this stage becomes the ultimate one for many. Another question raised here is: Should an excellent but comparatively older player not be given a chance simply because he won't be playing for long? Recently, this debate had come up during the much-publicized Wriddhiman Saha-Rahul Dravid fiasco.
However, shortcomings spread around narrative are many
Good points aside, the film also has certain elements bogging down the whole experience. For one, when Tambe's ultimate dream of playing Ranji arrives, it's shown through a fleeting commentary. Also, his IPL debut with Rajasthan Royals, under Dravid's guidance, doesn't get featured. Owing to a rushed transition, the climax feels less exciting. Moreover, despite a dedicated performance, Chatterjee's role comes off as superficial.
Verdict: Watch it to celebrate Tambe's story and Talpade's zeal
All in all, watch Kaun Pravin Tambe? to celebrate the story of Tambe and Talpade's zeal. Ashish Vidyarthi and Anjali Patil also give rewarding performances. Backed by Fox Star Studios, Friday Filmworks, and Bootroom Sports Production, it is streaming on Disney+ Hotstar. Verdict: 3.5/5 stars.