#ComicBytes: Weirdest powers of some lesser known Avengers
#ComicBytes: Weirdest powers of some lesser known Avengers
Written by
Siddharth Tyagi
Jan 18, 2020, 05:23 pm
2 min read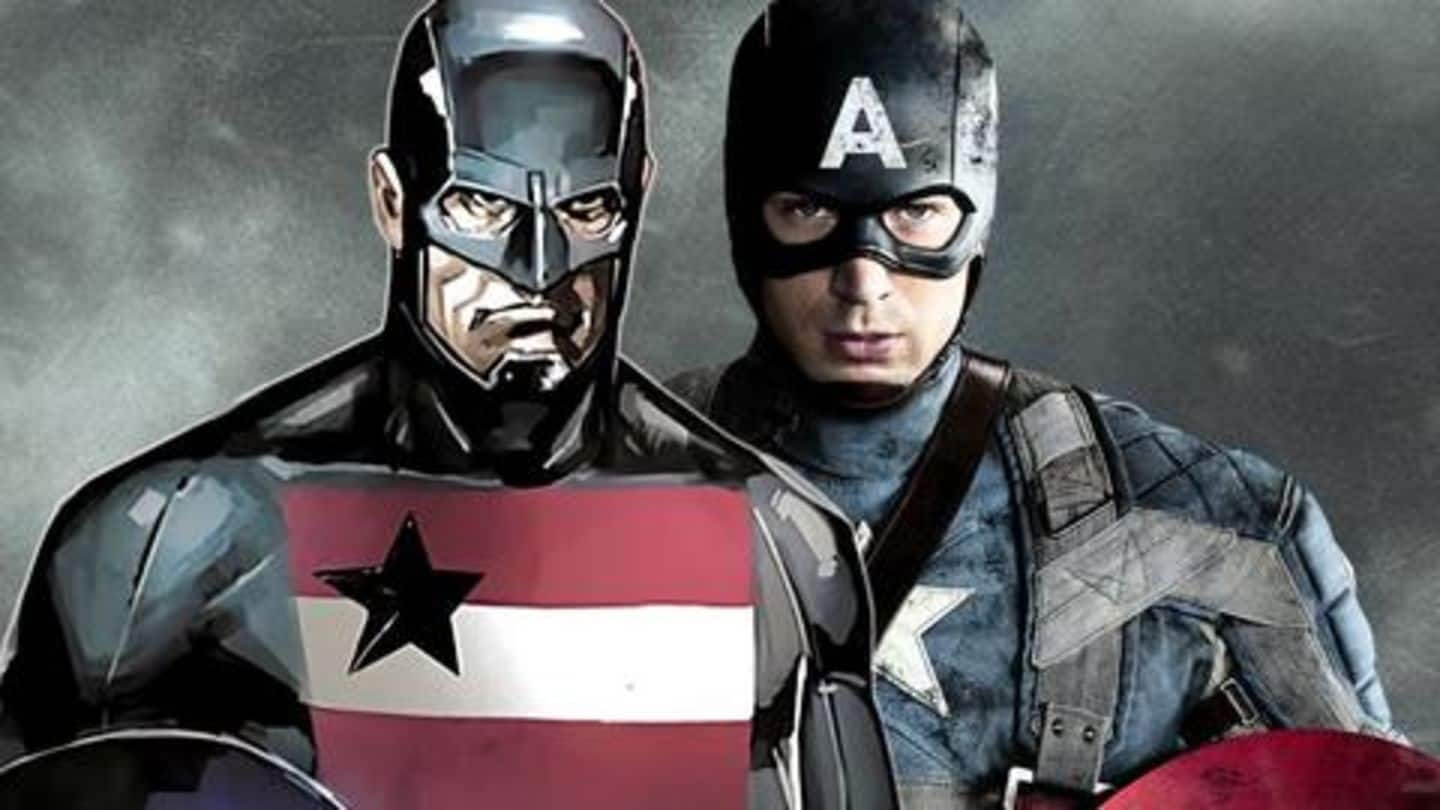 We know Avengers as Earth's mightiest heroes and every time they come together on screen, we can't help but feel inspired. But the Marvel Cinematic Universe and the comics universe aren't exactly similar, with the latter being at a completely different scale. This has resulted in the Avengers recruiting some interesting individuals in the team. Here are four members of Avengers with weird powers.
He's like Aquaman but looks completely ridiculous
Clad in possibly the worst costume for a swimmer, Stingray is an underwater superhero. Going by the alias Walter Newell, he was an ally of Namor but later set out to capture him. His powers include being an experienced oceanographer and a skilled inventor of oceanographic equipment. Why such an experienced guy made such an impractical suit, we can only wonder!
The worst possible cross between Wolverine and Daredevil
His name is Demolition Man but people know him (actually not many do) as D-Man. He has collaborated with Captain America on some occasions and is an aspiring athlete who receives strength augmentation treatments, gaining strength, durability, and bad smell. While he is extremely powerful, it is impossible for him to exert himself too much because of a heart condition.
The daughter of a human and a South American volcano-god!
Frankly speaking, Silverclaw is a lame character. Her powers are a result of her unusual parentage and she considers Jarvis her uncle. She was a part of the Avengers for some time but did not make an appearance after the Civil War arc. Have you heard of werewolves? Silverclaw's powers enable her to become a were-jaguar, anaconda, cockatoo, monkey, sloth, and cheetah, among others.
A totally (im)perfect Captain America clone
Comparing US Agent with Captain America is like comparing Adidas with Abibas or Adidoz! He has a similar design, some powers including the usual strength, stamina, combat ability and a Vibranium shield to boot. What he lacks though are the personality and character traits of Captain America. He once served as Captain America but soon reverted to his original self.