Pakistani Nobel laureate Malala Yousafzai signs Apple TV+ deal
Pakistani Nobel laureate Malala Yousafzai signs Apple TV+ deal
Mar 10, 2021, 11:47 pm
2 min read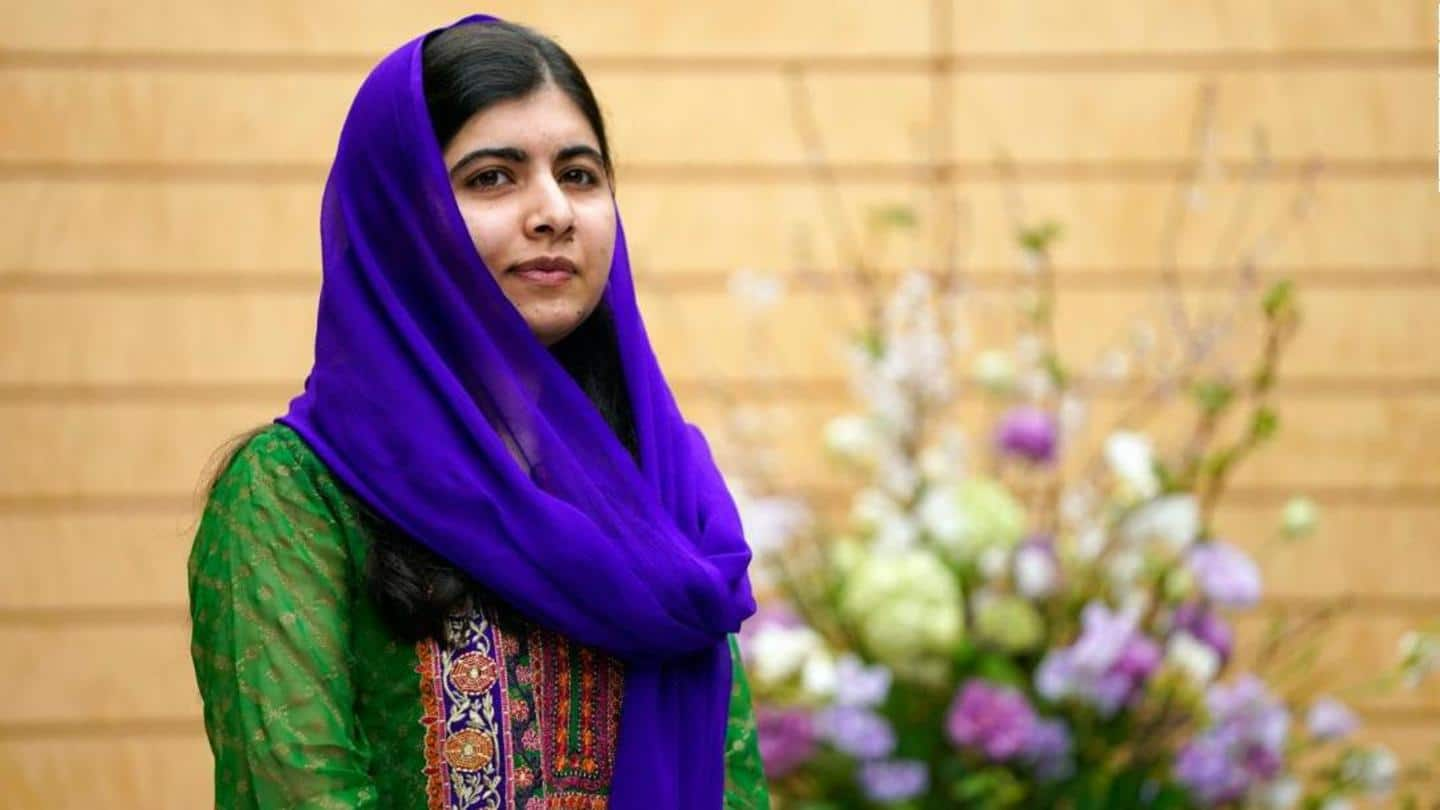 Malala Yousafzai has signed a deal with Apple TV+ that will see her produce original content focused on women and children. On the occasion of International Women's Day on Monday, Apple announced the multi-year partnership with the 23-year-old Pakistani women's rights activist. Yousafzai, the youngest Nobel Prize laureate, will produce the content through her new production company Extracurricular. Here's more.
'Grateful for the opportunity'
"I believe in the power of stories to bring families together, forge friendships, build movements, and inspire children to dream," Yousafzai said. "I am grateful for the opportunity to support women, young people, writers, and artists in reflecting the world as they see it," she added. Meanwhile, Apple said the partnership would "draw on her ability to inspire people around the world."
Yousafzai hopes to cover 'a wide range of areas'
"In my own life, I've seen Bollywood movies to Cartoon Network, they all have helped us in who we are, helped us learn about each other, different cultures, and so I hope that I can cover a wide range of areas through my creation as well," Yousafzai further said. The deal will reportedly include dramas, comedies, documentaries, animation, as well as children's series.
Yousafzai was honored with Noble Prize in 2014
As a teenager, Yousafzai drew international attention with a series of blogs and articles she had written about everyday life in rural northwest Pakistan, where the Pakistani Taliban was gaining power at the time. In October 2012, a Taliban assassin shot the then-15-year-old Yousafzai. She recovered after months of treatment and was awarded the Nobel Peace Prize in 2014, alongside Indian activist Kailash Satyarthi.
Earlier, Apple invested in Yousafzai's non-profit organization
With the new deal, Apple strengthens its existing relationship with Yousafzai. Since 2018, the company has sponsored research at Malala Fund - a non-profit organization that advocates girls' education - helping it expand to India and South America.
Yousafzai has written two bestselling books
The collaboration marks Yousafzai's maiden foray into audio-visual content production. She has previously written two bestselling books - "I Am Malala: The Story of the Girl Who Stood Up for Education and Was Shot by the Taliban" (published in 2013) and "We Are Displaced: True Stories of Refugee Lives" (2019). She also created Assembly, a digital publication for girls and young women.