'Manikarnika': Kangana doesn't deserve directorial credits, says co-director Krish
'Manikarnika': Kangana doesn't deserve directorial credits, says co-director Krish
Jan 26, 2019, 04:05 pm
3 min read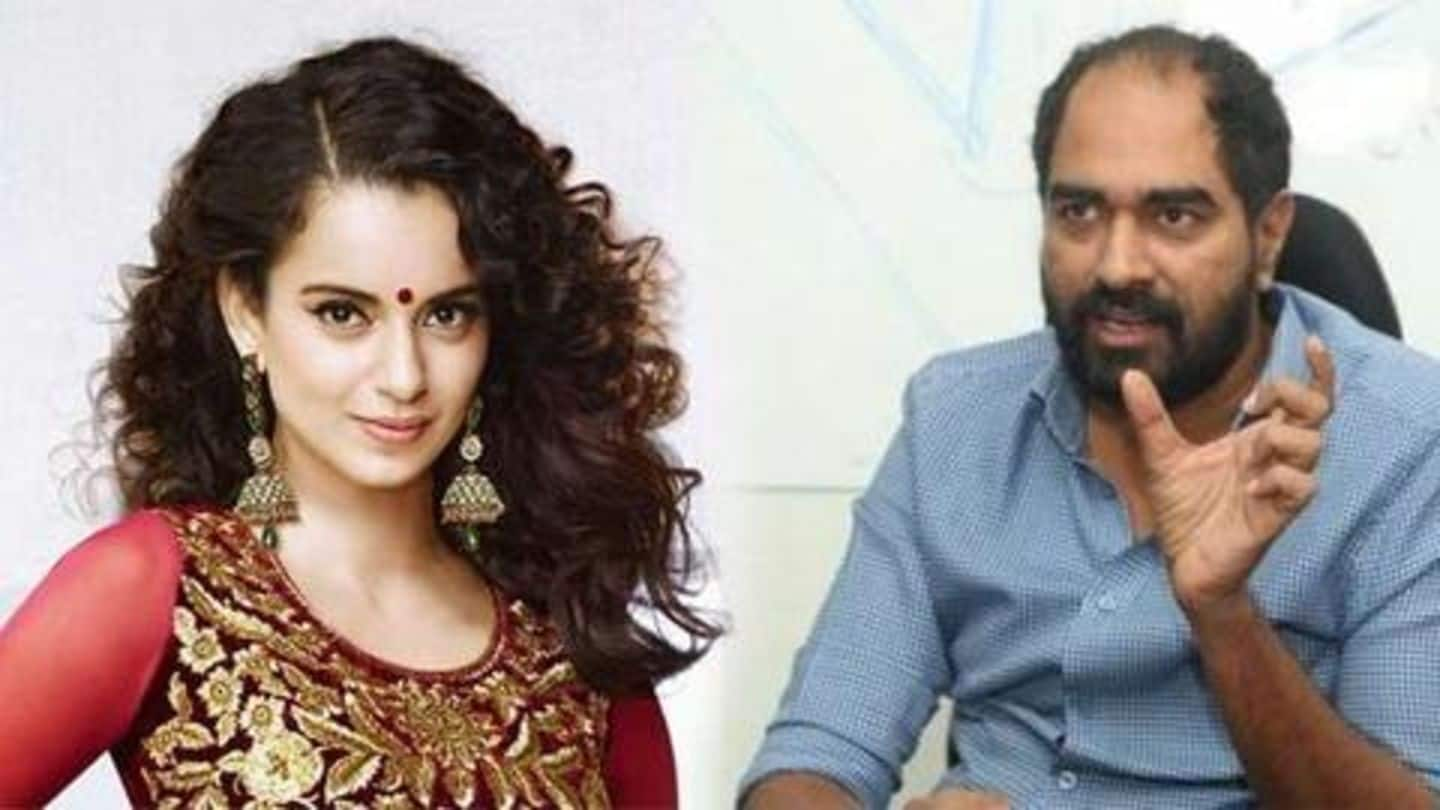 Manikarnika: The Queen Of Jhansi is one of Kangana Ranaut's most ambitious projects. The movie not only shows Kangana as a fearless warrior but also marks her directorial debut. Notably, Kangana shared directorial credits with Krish. While Kangana is over the moon with this new feather in her cap, Krish isn't happy and feels the actress doesn't deserve this credit for Manikarnika.
Kangana wants everything to herself: Krish
It all started after Kangana expressed her concerns about her co-stars 'empowering' her on screen. Krish stated that Kangana even demanded certain changes in the script to highlight her character. "After few days, she said that this girl is overpowering, that girl is overpowering. Then she came up with the changes. She also said that Kamal Jain (producer) hadn't liked the film," Krish added.
Kangana wanted to chop off Sonu's screen time
Krish further stated that after suggesting several changes, Kangana also wanted to reduce Sonu's screen time. Kangana demanded that Sonu's character should be killed before the interval. "This was completely against history. Sonu played an important antagonist, he had a beautiful arc in the story. Sadashiv (Sonu's character) would have died in the film but just little before Laxmibai's death," Krish was quoted saying.
Krish didn't know Kangana was "re-directing 'Manikarnika"
Notably, Krish had no idea Kangana would be replacing him as the director. When he learned the movie was being re-recorded, he was surprised. Besides, Krish's editor was also replaced. It was then that producer Kamal Jain told him that Kangana would be directing the movie "Kangana said that the changes were small and she would manage," Krish recalled.
Krish supports Sonu's exit from 'Manikarnika'
Krish's replacement was followed by Sonu's shocking exit from Manikarnika. It was reported Sonu left the movie after an argument with Kangana. However, Krish revealed that Sonu was miffed after his role was truncated in the movie. "I don't blame Sonu for quitting. His run time was 100 minutes and it was being chopped to 60 minutes. Who will agree," Krish asked.
I was paid for 30 percent of the project: Krish
Notably, Kangana claimed she shot 70 percent of Manikarnika. However, Krish clarified that he had finished his edits in June 2018. Krish also said that he has been paid only for 30 percent of his work which was retained in Manikarnika. "I don't think how Kangana can sleep well by taking the first credit in direction when she doesn't deserve it," he concluded.
However, Kangana was happy to direct 'Manikarnika'
Kangana, on the other hand, was quite excited to step into the director's shoes for Manikarnika. And, she had emphasized there weren't any issues with Krish. "I was forced by the circumstances to take up such a big budget film. There is no problem with Krish, and we are sharing the director's credit," Kangana had said once when asked about replacing Krish.
'Manikarnika' gets a slow start at box office
Meanwhile, Manikarnika opened to rave reviews from the audience and critics. But despite the positive reviews, it took a dull start at box office. The movie managed to earn just Rs. 8.75 crore on the first day. However, Republic Day weekend could bring good news.