Chhota Bheem Kung-Fu Dhamaka Review: Nothing you haven't seen before!
Chhota Bheem Kung-Fu Dhamaka Review: Nothing you haven't seen before!
Written by
Siddharth Tyagi
May 12, 2019, 05:43 pm
3 min read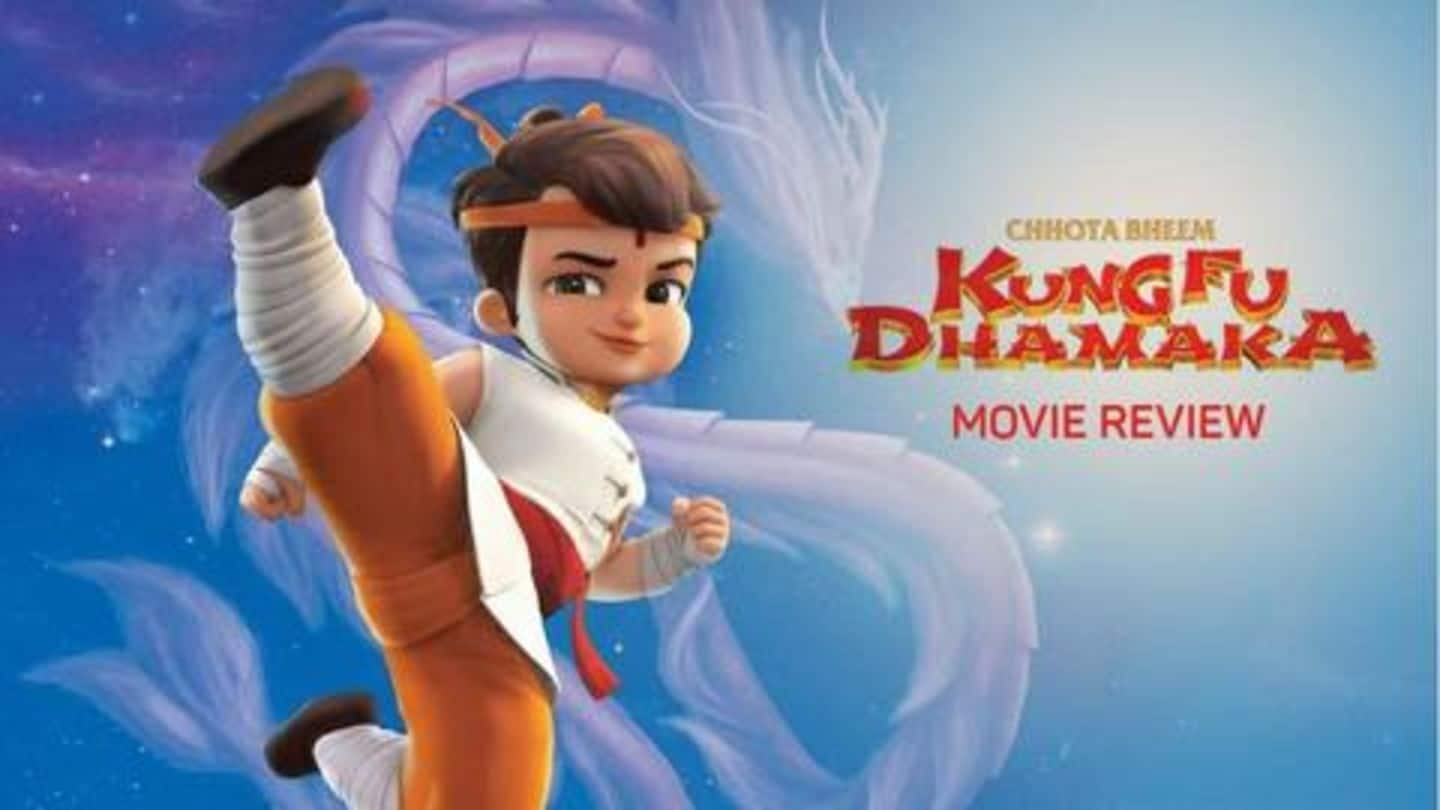 The latest entry in the Chhota Bheem franchise is here. The English/Hindi 2D/3D film called Chhota Bheem Kung Fu Dhamaka is the fourth theatrical movie featuring the character. Directed by Rajiv Chilaka, the film is set in an animated China and features the whole gang of Dholakpur's Chhota Bheem. Here's our review of the Chhota Bheem Kung Fu Dhamaka (in theaters now.)
The film is clearly meant for children
Right from the cinematography to the storyline and jokes, everything screams that this film is not meant for grown-ups. While children might enjoy their favorite characters in a colorful environment, the film will definitely bore the adults. Set in an animated China, the film's animation quality is a tad better than what we have seen in Indian films, but everything else is just, meh!
Story: Chhota Bheem and his friends rescue a Chinese princess
The film tells the story of Kia, a Chinese princess who is abducted by her cousin, Zuhu and for some reason, the country takes the help of a group of children from Dholakpur, who are there participating in a martial arts tournament. Bheem (voice by Sonal Kaushal) is delightful and an out and out positive character. Other characters are one-tone, without layers, and unimpressive.
The Good: Music, Animation, Underlying message
Music is a saving grace of the film and complements the scenes well. The animation is great and so is the underlying message. It is a predictable film where the good guys win because they are good and have the power of friendship and bad guys lose because they are evil, but in the end, even they become good! The songs are strictly average.
There is just too much product placement in the movie that it gets annoying after a point of time. Attempts at being funny fall flat with some predictable 'fat' jokes and silly gags. The film is too long and gets dull at certain points. There are some twists but sadly, they can be seen from miles away. There is even a 3D Daler Mehndi!
Verdict: Take your kids out and watch Detective Pikachu
As far as storytelling and entertainment quotient are concerned, Indian animated films have a long way to go. Bright and vibrant colors can only work if the storyline and treatment are equally bright. Chhota Bheem Kung Fu Dhamaka is a below-average movie. If you really want a good time for yourself and your kids, I would recommend you go and watch Detective Pikachu.