Post breakup with Himansh Kohli, Neha Kakkar slips into depression
Post breakup with Himansh Kohli, Neha Kakkar slips into depression
Jan 05, 2019, 12:52 pm
2 min read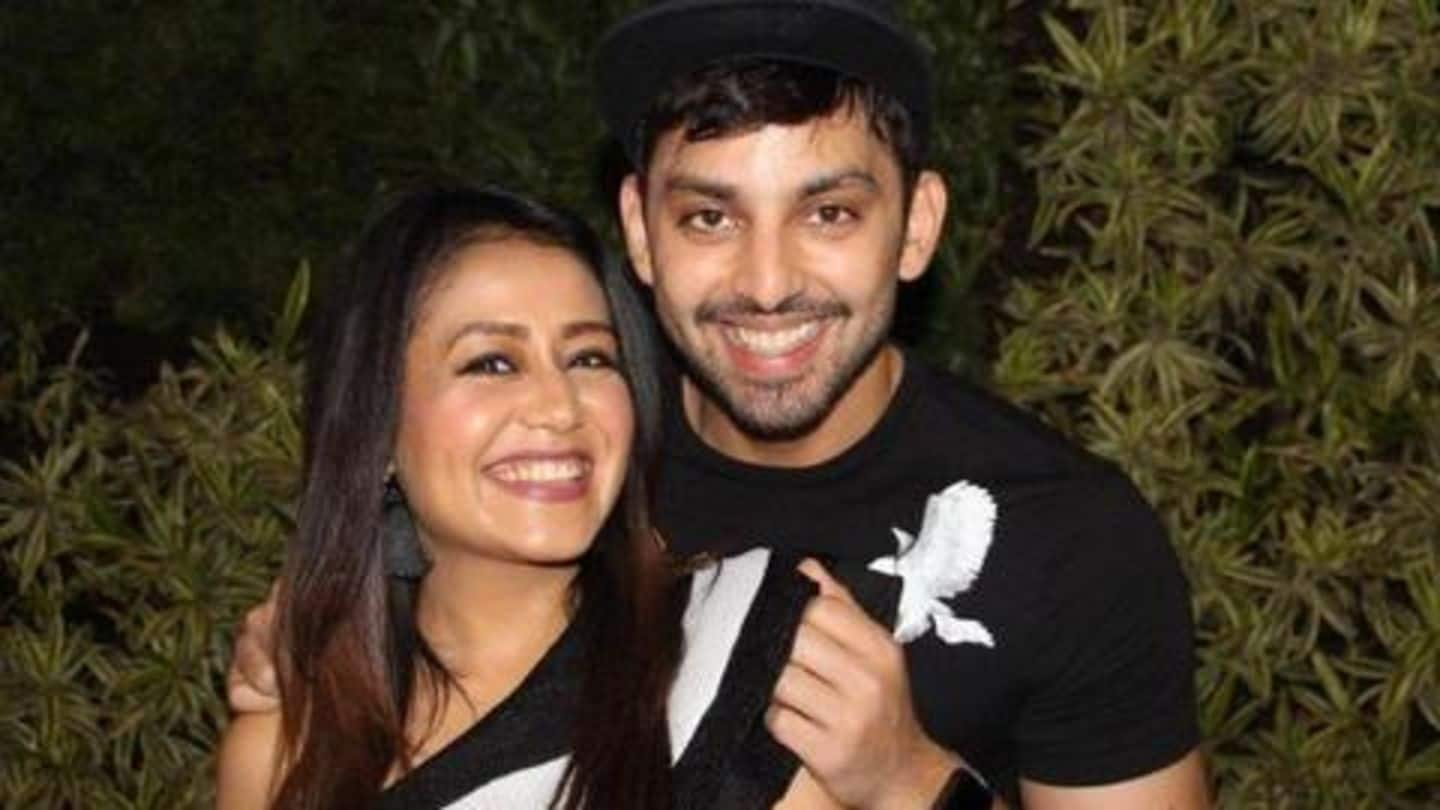 It's not easy to deal with heartbreaks and with Neha Kakkar the situation is no different. In fact, for her, the situation is worse. The Bollywood singer, who is known for her chulbuli personality, is now suffering from depression. Neha got ill after she broke up with beau Himansh Kohli. They called it quits last month, following which she had several emotional breakdowns.
Neha is having the worst days of her life
Neha always believed in sharing her feeling with fans. And during this tough phase of life, the diva didn't shy away from speaking about health issues. The Aankh Maare singer shared a story on Instagram and said that she is having the worst days of her life. "Yes, I am in depression. Thanks to all the negative people in the world," Neha wrote.
Neha requests people to not be judgmental
In another post, Neha clarified that her depression is not because of one person. Instead, she is upset with the world which isn't letting her 'live'. Neha also urged people to not be judgmental about her life. "I beg, please don't be judgmental and let me live," she added. She also thanked her fans for their constant support during this time.
Meanwhile, this isn't the first time Neha shared her feelings on social media. Earlier, she had dropped hints about her breakup with Himansh in an emotional post. Neha wrote, "Mujhe nahin pata thaiss duniya me itne burey log bhi hote hain. Khair.... sab kuch gawaa ke hosh mein ab aaye, toh kya kiya". Evidently, the breakup took a toll on her.
When suspicion killed the relation
Their breakup came as shock to everyone as the couple had confirmed their relationship months ago on Indian Idol 10 sets. Although Neha didn't speak about what ended their relationship, it was reported that loyalty issues played spoilsport. Reportedly, Himansh was suspicious that Neha was cheating on him which led to frequent tiffs between them. Upset with this, Neha called off her relationship.
Meanwhile, Himansh looks for positive vibes in life
Our heart goes out for Neha during this emotionally exhausting phase of her life. While Neha shared her feelings, Himansh continued to stay mum over their much-talked-about split. Reportedly, he's in London, seeking positive vibes in life.