Netflix announces 'House of Cards' Season 6 release date
Netflix announces 'House of Cards' Season 6 release date
Written by
Shuvrajit Das Biswas
Aug 08, 2018, 05:54 pm
2 min read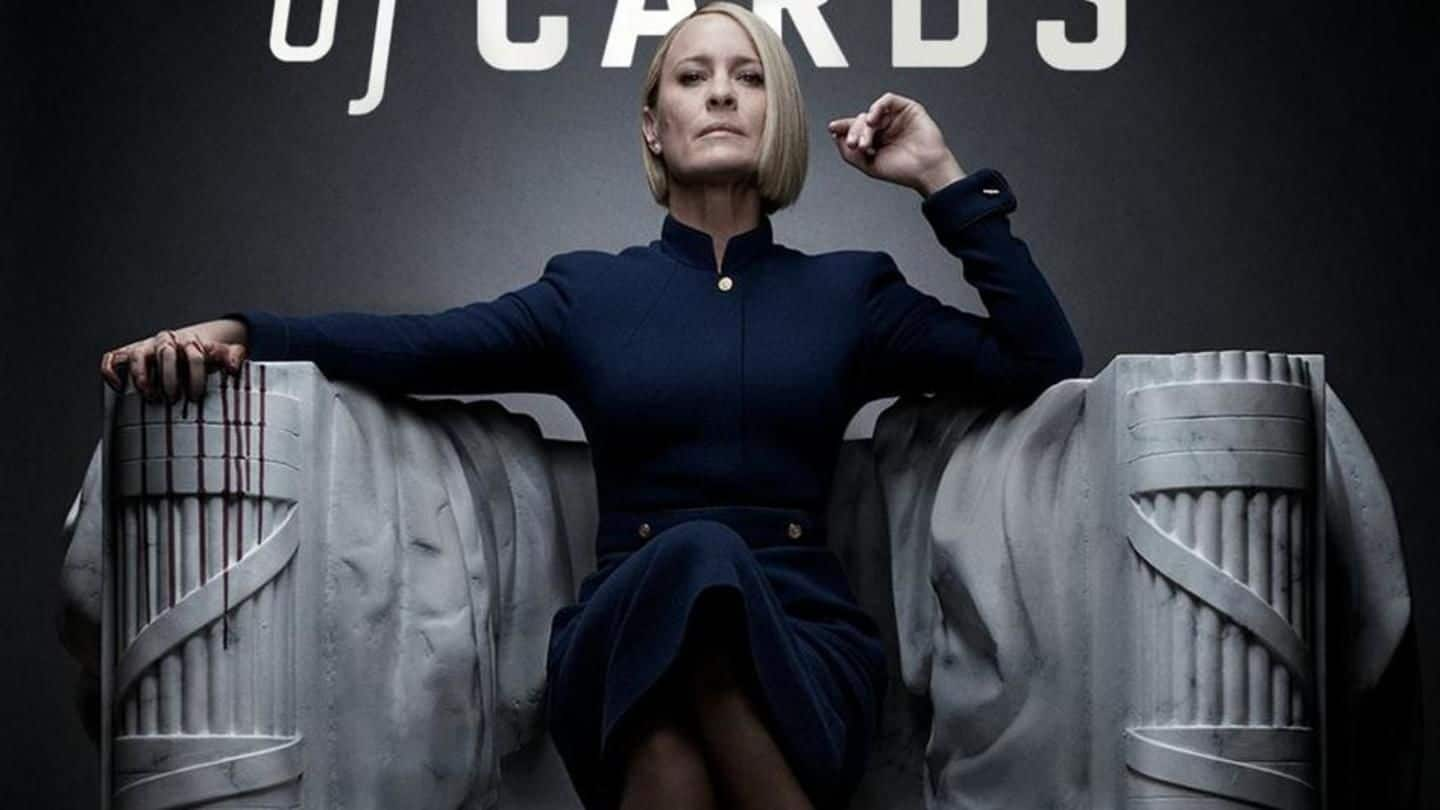 Calming anxious fans, Netflix has announced that season 6 of 'House of Cards' will air on November 2. The final season will have 8 episodes, unlike the previous ones which had 13 episodes. The teaser, which had released earlier, showed Claire Underwood (played by Robin Wright). For obvious reasons, Kevin Spacey is conspicuously missing. It ended with #MYTURN implying Claire is the protagonist now.
Here is the official announcement
In wake of #MeToo, Kevin Spacey was sacked
The accusations of Kevin Spacey sexually harassing boys and men led to an immediate severance of ties with Netflix. Their move was prompt and welcomed by all quarters, in the wake of the #MeToo movement. But, as a result, Netflix had to rewrite the show. The new season will have to explain the disappearance of Spacey's character Frank Underwood.
Welcome Madame President, it's your show now
With Spacey officially out, Netflix will not use any of Spacey's archival footage either. This means Robin's character will helm Season 6. Further, Claire's poster showed blood on her hands. The open depiction of blood probably hints at more violence in the final season. Will she kill her husband? Well, we already know that Madame President is more than up to the task.
Bringing it back home: House of Cards' final season
'House of Cards' is a political thriller and introduced 'binge-watching'. It is one of Netflix's flagship original shows. Naturally, it will receive a fitting end as promised by Vice President Cindy Holland. The show is based on 1990 BBC miniseries of the same name and has won 7 Emmy Awards. Fans can be sure they will see a memorable finale.