Nick's wedding message for bride Priyanka left her teary-eyed
Nick's wedding message for bride Priyanka left her teary-eyed
Dec 04, 2018, 04:46 pm
3 min read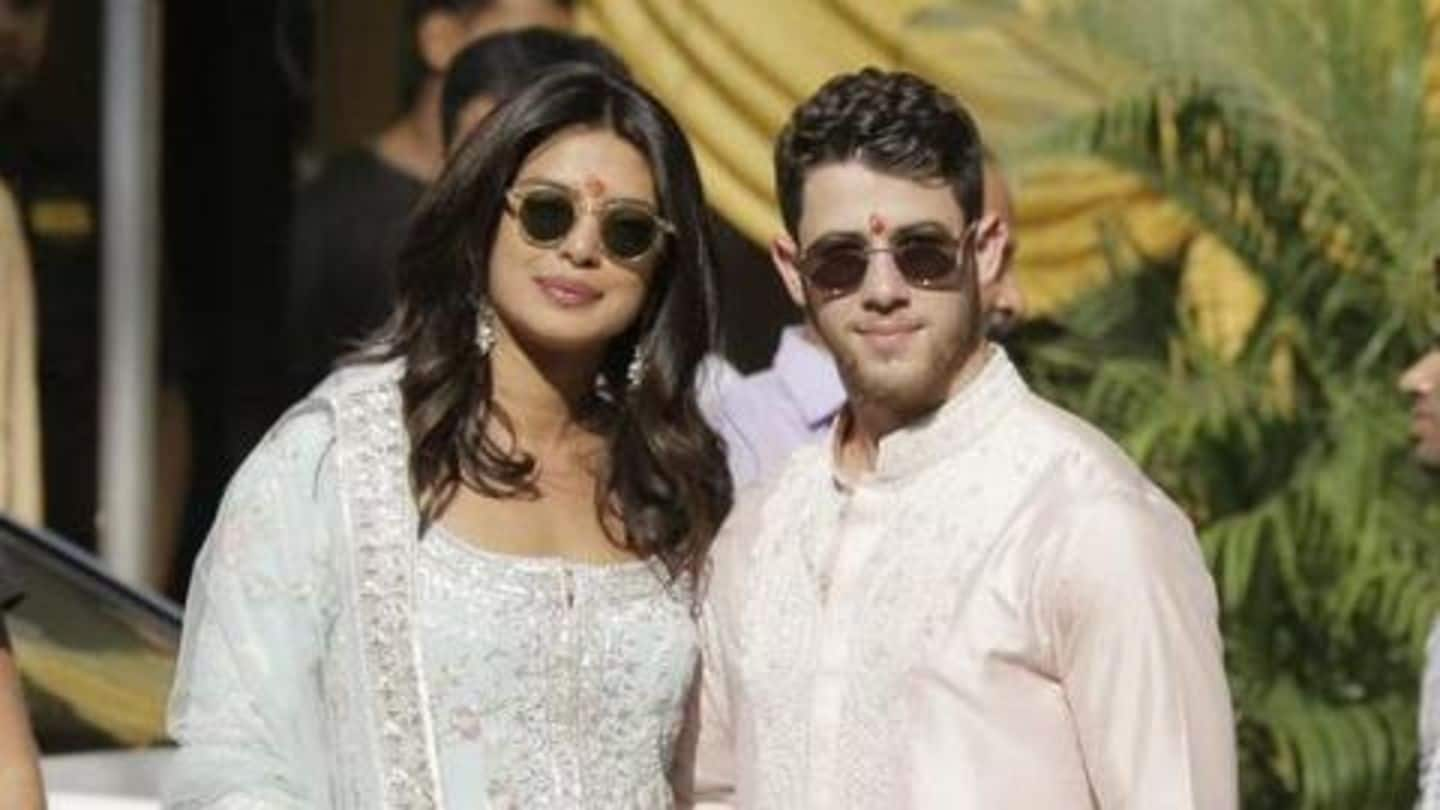 The newlyweds Priyanka Chopra and Nick Jonas are madly in love and we can't get enough of their adorable chemistry. The two got married this weekend in Jodhpur's Umaid Bhawan where each moment was like a fairy tale. But it was Nick's special wedding message for his bride Priyanka that not just got her teary-eyed but also won everyone's heart. Here's more:
Nick made special promise to Priyanka
Nick has never shied away from expressing his feelings for Priyanka. And he did it again during their Hindu wedding. Post the saath-pheras, Nick made a special promise to Priyanka and everyone present was overwhelmed. "He vowed to stay true to his promise and take care of her forever. In the end, PC was quite overwhelmed with Nick's sweet gesture," a source told DNA.
Nick wants to take 14 pheras with Priyanka
We all know how intrigued Nick has been with the Indian culture. In fact, he accepted and followed all the customs of a traditional Hindu wedding wholeheartedly. So when Nick was told the meaning of saath-phere and how it connects the bride-groom for seven lifetimes, his reaction made everyone go 'awww'. He said, "We should take seven more."
Priyanka missed her dad during the ceremonies
We all know that Priyanka was quite close to her father and his unfortunate demise in 2013 left her heartbroken. It was quite obvious for the daddy's little girl to miss her father on her big day. As per a PinkVilla report, Priyanka got emotional during her Christian wedding when her mother gave a toast to the newlyweds.
Chopras v/s Jonas brothers' fun-filled competition
Interestingly, Priyanka-Nick's wedding witnessed an amalgamation of Indo-Western cultures where both the families participated equally. In fact, during the varmala ceremony as per the traditional Hindu wedding, the Chopra family and Jonas brothers also had a fun-filled competition. "Priyanka's brother and Nick's brothers picked up the bride and groom to a certain height, right before the varmalas (garlands) were exchanged," a source told DNA.
Priyanka-Nick to host wedding reception tonight
It is reported that after the extravagant wedding ceremonies in Jodhpur, the newlyweds Priyanka-Nick will be hosting a wedding reception in Delhi tonight. Although the venue of the wedding reception hasn't been revealed, it is stated that the event will have several big names in attendance including Prime Minister Narendra Modi. Besides, the couple will also host another reception in Mumbai in mid-December.