Now, Kangana Ranaut's film irks Brahmin group
Now, Kangana Ranaut's film irks Brahmin group
Feb 06, 2018, 01:02 pm
2 min read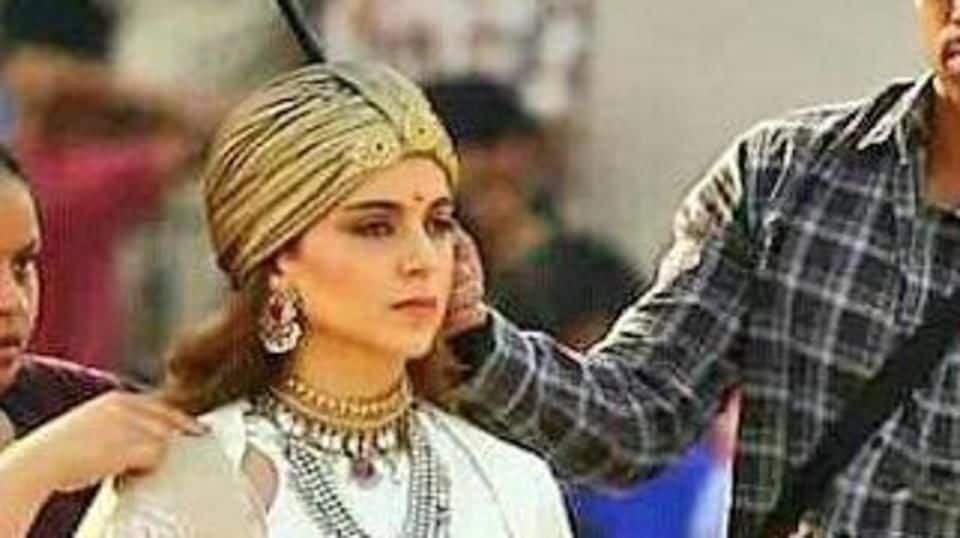 Just when everyone was breathing a sigh of relief in the post 'Padmaavat' era, another Bollywood movie is facing similar protests. At the centre of controversy, this time is Kangana Ranaut's 'Manikarnika: The Queen of Jhansi.' Sarva Brahman Mahasabha, held a press conference in Jaipur on Monday, and said the movie shows a relationship between Rani Laxmibai and a British man.
'Does injustice to Queen's reputation'
In the press conference, Suresh Mishra, the president of Brahmin group said he learnt from friends about an affair being shown in the film. He alleged it is based on a foreigner's book, and there was no affair of Laxmibai with a Britisher, as she died fighting them at an early age. Mishra said nothing but a biopic should be made on her life.
Only a biopic should be made
"Nobody can even imagine that Maharani Laxmi Bai could have an affair. She died fighting the British at a young age. If a film is to be made on her life, it should be a biopic," Mishra said.
The other side of the story
Meanwhile, producer of film Kamal Jain defended the movie. He said it doesn't show any affair, and history hasn't been distorted. Jain said Rani Laxmibai was one of the most brave soldiers of India, and no one can even think of disrespecting her. He added the team was willing to show script to people who have doubts about the movie.
Utmost respect for Rani Laxmibai: Producer
"She is a symbol of valour in our country. The film's story depicts the same. The film doesn't portray anything objectionable about her. There is no love affair depicted in the film and there is no distortion of history in anyway," the producer said.