Pakeezah actress Geeta Kapoor, whose kids abandoned her, dies
Pakeezah actress Geeta Kapoor, whose kids abandoned her, dies
May 26, 2018, 03:37 pm
2 min read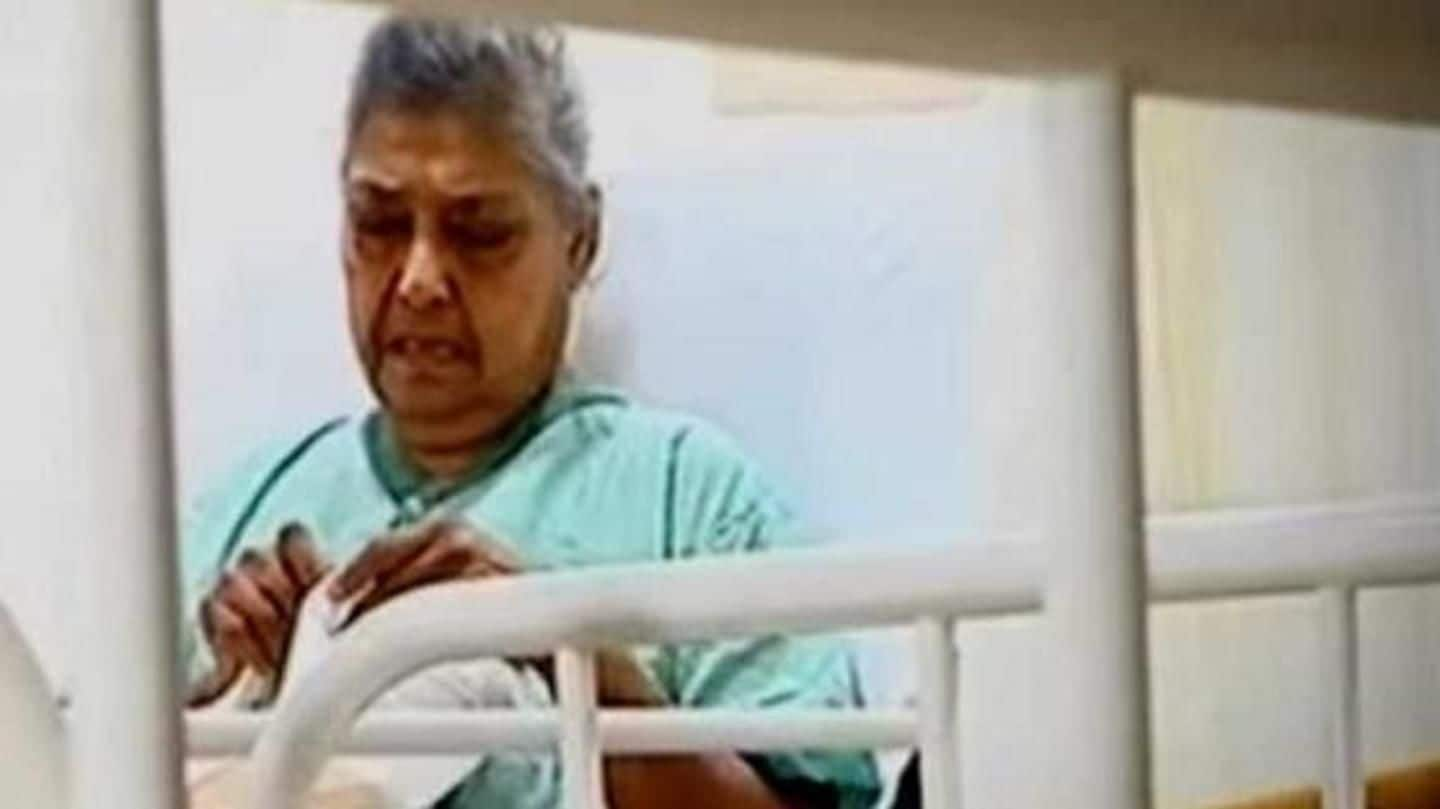 Abandoned by her kids, veteran actress Geeta Kapoor passed away on Saturday morning at an old age home in Mumbai. The news of her demise was shared by CBFC member Ashoke Pandit, who along with filmmaker Ramesh Taurani had been taking care of Geeta Kapoor after her kids left her. Pandit said Kapoor waited for her kids for one year, but no one visited her.
Geeta Kapoor was left in hospital by son
In what is sure to tear you up, Ms Kapoor was left at SRV hospital by her son Raja, in May last year. He brought her to the hospital when her blood pressure fell. When hospital authorities asked him for deposit, he went outside on the pretext of getting money from ATM and didn't return. Neither Raja nor his sister Pooja could be contacted.
Ashoke Pandit, Ramesh Taurani took care of Geeta Kapoor
Reports suggested Raja even moved out of his residence after abandoning his mother. Pooja, who is an air hostess, didn't check on Geeta Kapoor either. As the news caught attention, Ashoke Pandit and Ramesh Taurani took care of her and later Kapoor was moved to an old age home in Andheri West. On Twitter, Ashoke Pandit thanked Taurani for his help.
Geeta Kapoor's body will be kept at Cooper Hospital
She wanted to see her kids one last time: Pandit
The 57-year-old actress played the role of Rajkumar's second wife in Kamal Amrohi's classic Pakeezah. Ashoke Pandit said, "Only last Saturday we had arranged a grand breakfast to cheer her up. She wasn't happy, as she wanted to see her children one last time."
Anubhav Sinha's tweet sums all of our feelings right now