Is 'Sridevi Bungalow' based on Sridevi? Priya Prakash Varrier reveals
Is 'Sridevi Bungalow' based on Sridevi? Priya Prakash Varrier reveals
Jan 17, 2019, 09:05 pm
3 min read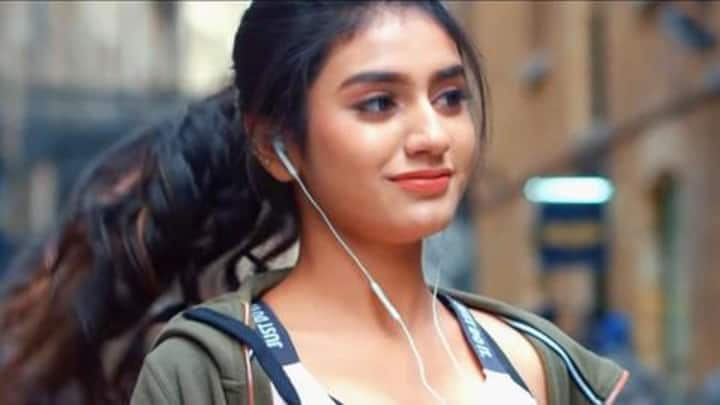 Priya Prakash Varrier's Bollywood debut Sridevi Bungalow is hitting headlines but for all the wrong reasons. It is being criticized for being a sleazy representation of Sridevi. Besides, the eerie similarity between Sridevi and the protagonist's death has also invited flak from netizens. However, Priya defended her movie and said the audience should decide if the movie is based on Sridevi or not.
'Sridevi Bungalow' is mocking Sridevi's death, say netizens
Sridevi Bungalow landed in a controversy after the makers unveiled its teaser. The movie revolves around a lonely superstar named Sridevi (played by Priya) who is found dead in her bungalow under mysterious circumstances. Sridevi Bungalow was not just slammed by social media users but Boney Kapoor also sent a legal notice to the makers for allegedly mocking his wife's death.
Priya is "happy" with the controversy surrounding 'Sridevi Bungalow'
Talking about the controversy, Priya told Bombay Times that it is good that people are curious about Sridevi Bungalow. "Sridevi is just the name of my character in the movie. I think the curiosity surrounding the trailer is good and we have to leave it to the audience to judge if the film is based on veteran actress Sridevi ma'am," she added.
Boney is upset with 'Sridevi Bungalow' makers
Notably, Boney is quite miffed with the makers of Sridevi Bungalow for making an apparent 'biopic' on the late actress. He even sent a legal notice to the makers asking them to change the title of the movie as well as the lead character's name. Although the makers are defending the movie, Boney is in no mood to accept this representation of Sridevi.
Meanwhile, director Prashanth defends his 'Sridevi Bungalow'
Meanwhile, Sridevi Bungalow's director Prashanth defended his movie and called it a crime thriller. He said that the choice of lead character's name was a sheer coincidence. "It is important to maintain the suspense of the story. I am a hardcore fan of actress Sridevi. But just because she died in a bathtub doesn't mean nobody else won't. Let the people decide," he added.
Prashanth willing to screen the movie in court
Prashanth also mentioned that they are willing to face any legal proceedings. In fact, the team wouldn't mind screening Sridevi Bungalow in the court if required. "I am very well aware that a biopic cannot be made without permission. It is a story that came to my mind about an actress named Sridevi and certain situations that she faces in London," he emphasized.