Bidding adieu to 'Quantico', Priyanka Chopra eyes better future
Bidding adieu to 'Quantico', Priyanka Chopra eyes better future
Written by
Shuvrajit Das Biswas
Aug 04, 2018, 12:05 pm
2 min read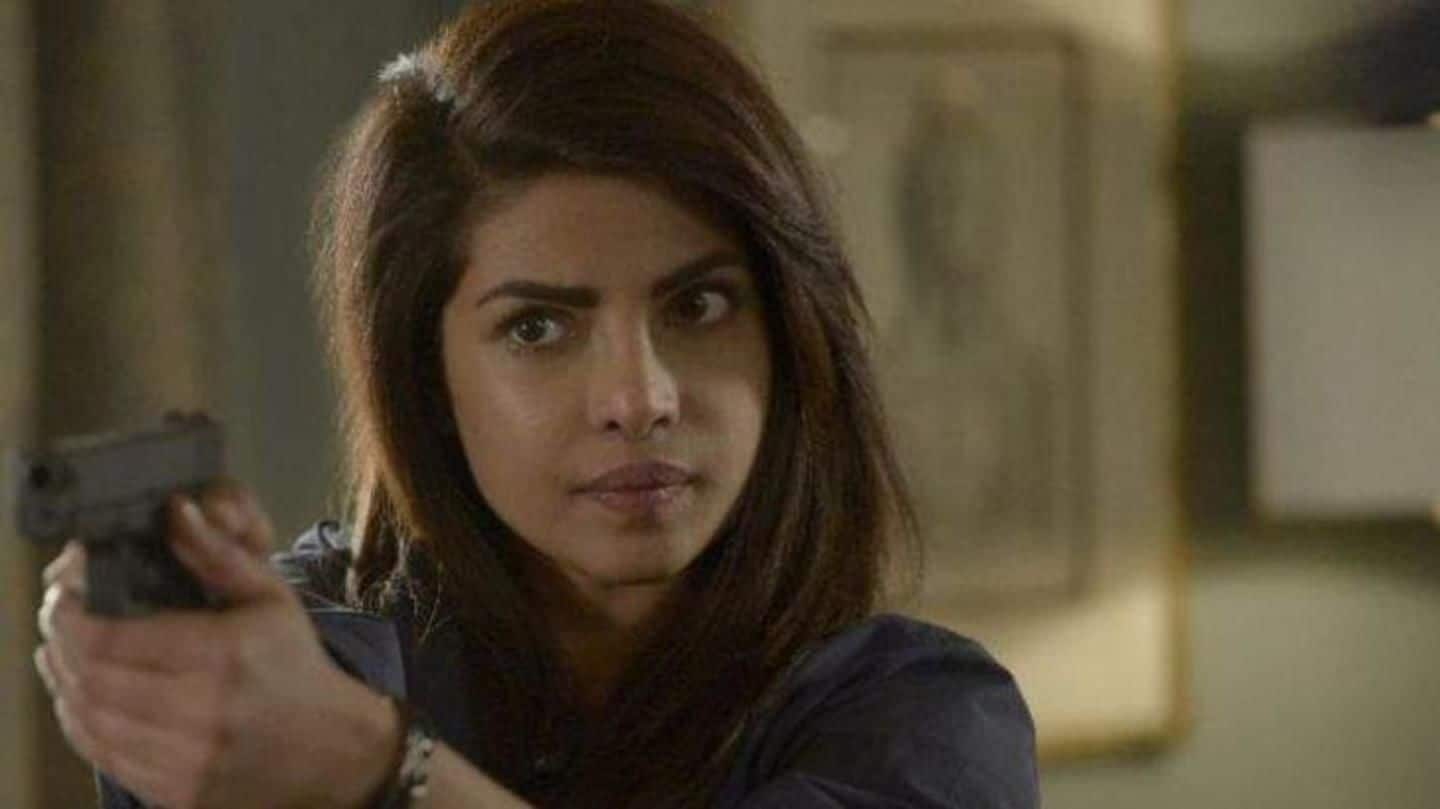 Priyanka Chopra bid goodbye to 'Quantico' and her role as FBI agent Alex Parrish. The 35-year-old actress penned an emotional message as the show came to an end after running for three seasons. Notably, PeeCee became the first Bollywood A-lister to make a mark on American television and break into Hollywood. Now is the time to welcome the new phase for PeeCee!
An emotional Priyanka says her sweet goodbyes
Things come full circle for Priyanka's character on the show
'Quantico', the drama-thriller that aired on ABC, started strongly but faltered soon. It was, perhaps, PeeCee's star power that kept it going. In a bittersweet message, Priyanka said that she'd found the character challenging to portray and was satisfied to complete Alex's story. It got her a People's Choice Award for favorite dramatic TV Actress in 2017. The Desi girl did make everyone proud!
From 'Quantico' to 'Cowboy Ninja Viking': Desi girl rules Hollywood
Priyanka's role in 'Quantico' opened the floodgates and she expanded her Hollywood presence. She has already starred with Dwayne Johnson in 'Baywatch'. However, the bigger news is that PeeCee will appear as Chris Pratt's love interest in a big-budget film 'Cowboy Ninja Viking'. Her chemistry with Pratt allowed her to bag the coveted role over other talented actresses.
Meanwhile, Priyanka's exit form 'Bharat' raised eyebrows
Priyanka might be killing it in Hollywood, but the actress has ruffled feathers back home. Her sudden exit from Ali Abbas Zafar's film 'Bharat' starring Salman Khan had raised questions of professionalism from the producers. However, the director himself supported the departure and justifiably so. The desi girl left the film to be with her fiancé Nick, and that's more sweet than being unprofessional.
A new direction, a second homecoming, a shot at happiness
We meant it when we said that Priyanka was looking forward to new things in her life. For those unaware, this new thing is Nick Jonas, of the Jonas' Brothers band. Priyanka and Nick had been dating for a few months. The couple is now engaged and will likely marry in October. All the best for your new beginnings, Priyanka!