Salman not upset with Priyanka for leaving 'Bharat': Salim Khan
Salman not upset with Priyanka for leaving 'Bharat': Salim Khan
Jul 29, 2018, 06:03 pm
2 min read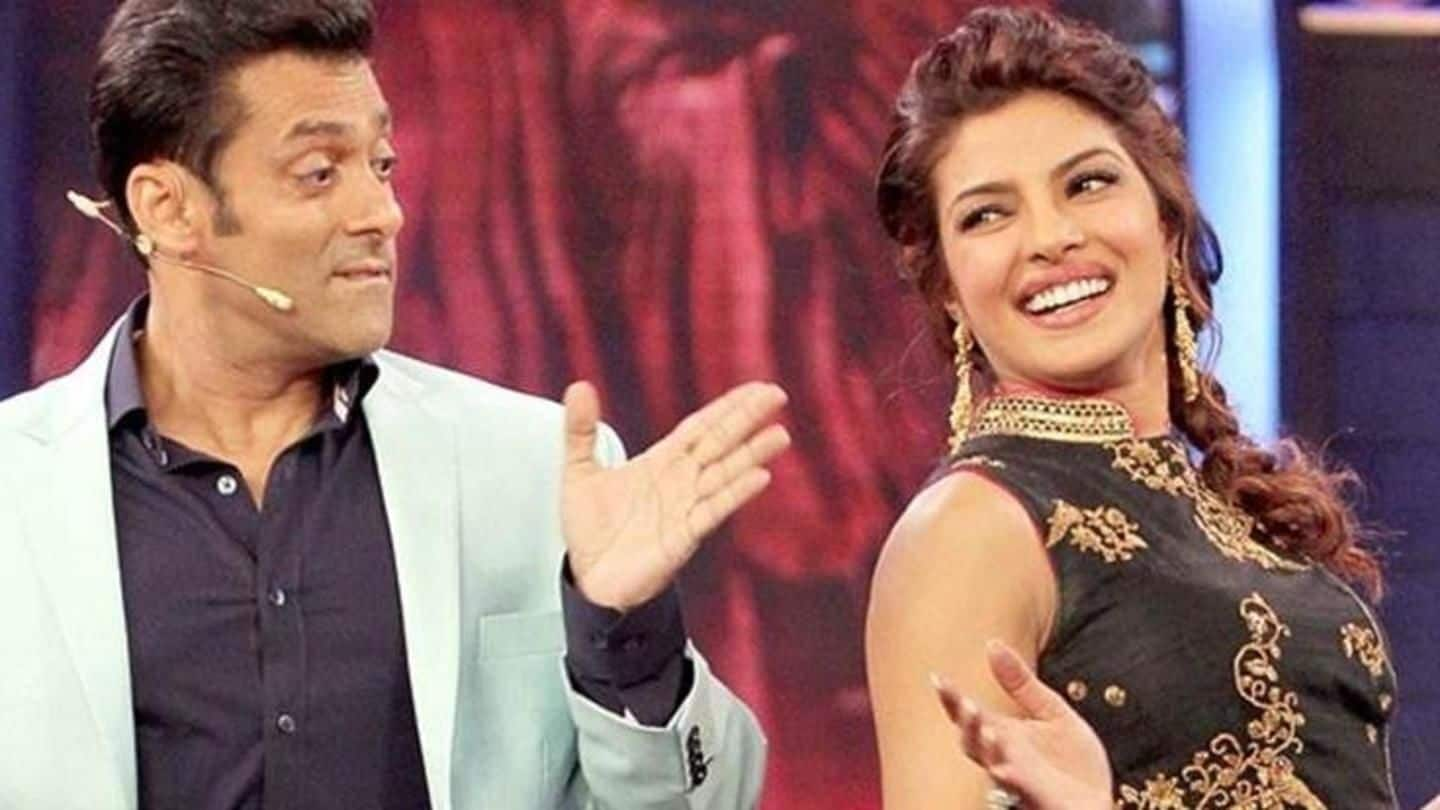 Days after it was reported that Salman Khan is upset with Priyanka Chopra for leaving 'Bharat', his father Salim Khan has said this isn't the case. The celebrated screenwriter said such things happened in the industry all the time and there was nothing to be upset about. Earlier this week, Chopra walked out of the highly-anticipated project and Katrina Kaif replaced her.
Anyone can replace Priyanka, we aren't upset, says Salim
Salim said these incidents happened because of many reasons- dates, money or other commitments. "We are not upset with Priyanka. Salman Khan is also not upset," he said putting a rest to all rumors. He said he doesn't know why she left 'Bharat', but will be replaced soon. "Anyone can replace here. There are many people," Salim Khan went on.
Notably, Priyanka's exit was termed 'unprofessional' by a producer
"Priyanka told us she had to exit due to her engagement, two days ago. It was a little unprofessional of her to do it so suddenly," Nikhil Namit, CEO of Reel Life Productions had said.
Will 'Bharat' become Salman's redemption after 'Race 3?'
The Ali Abbas Zafar directorial is a remake of a Korean movie 'Ode to my Father' and now stars Katrina and Salman in the lead. The last time these three teamed up, 'Tiger Zinda Hai' happened, and we know how that turned out at the box office. Considering how 'Race 3' didn't even appeal to Khan's fans, maybe 'Bharat' will serve as redemption.
Hey, PeeCee and Nick, can you speak about 'engagement' please?
It was widely speculated that Priyanka Chopra left 'Bharat' due to her engagement with Nick Jonas, and they might get hitched in October. Their relationship has provided a lot of fodder to tabloids. The fans can't stop gushing over their reported new phase of life. All we want, now, is for the lovebirds to finally say something about these zillion reports.