Priyanka Chopra, Deepika Padukone missing from Forbes' highest-paid actresses list
Priyanka Chopra, Deepika Padukone missing from Forbes' highest-paid actresses list
Written by
Siddhant Pandey
Aug 25, 2019, 06:24 pm
3 min read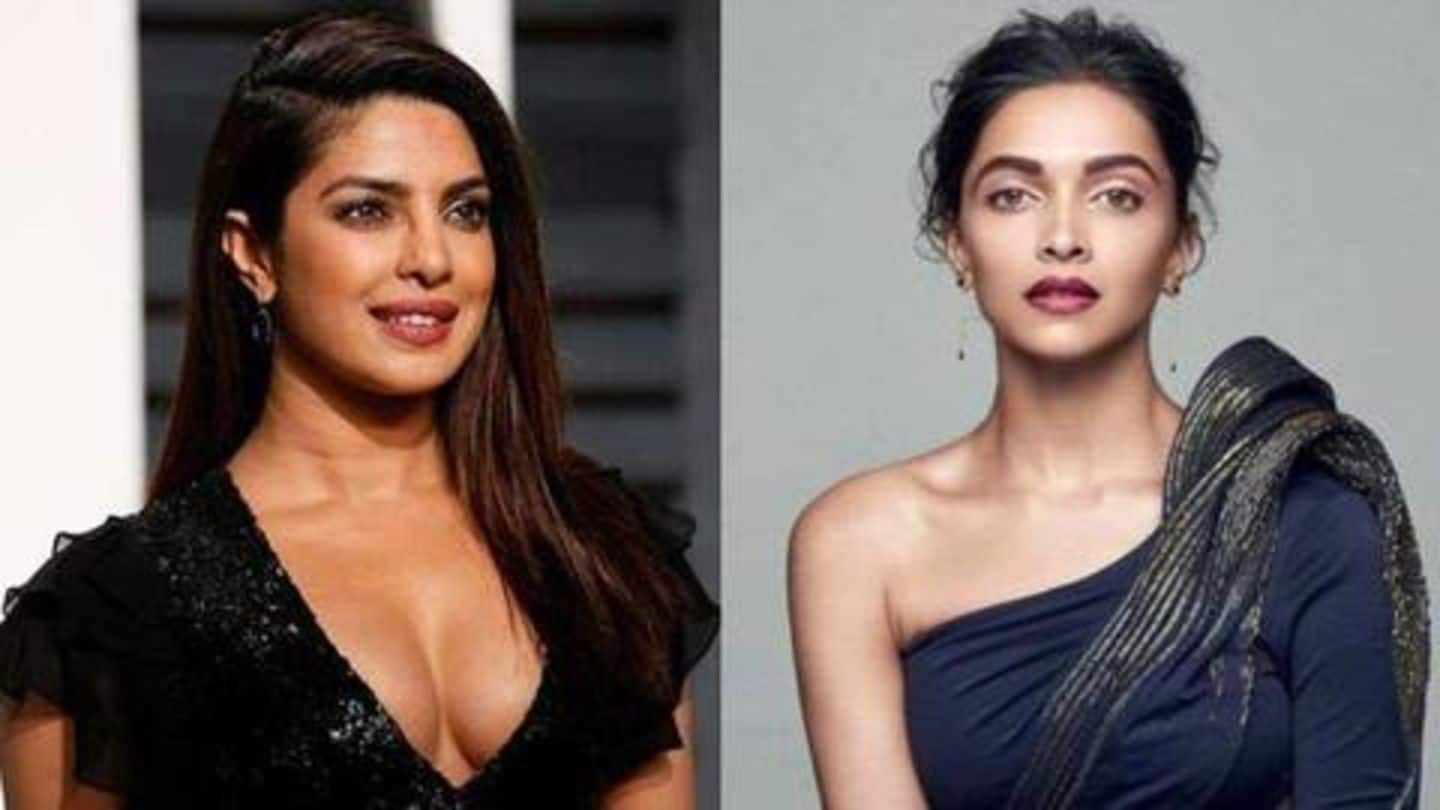 Forbes recently announced its list of Highest-Paid Actresses as it does religiously. However, like last year, no Indian actress seems to have made it to the list. Priyanka Chopra, the 8th highest-paid actress in 2017, and Deepika Padukone, the 10th highest-paid actress in 2016, were both missing from the list. And understandably so, since the two were relatively dormant in light of their respective weddings last year.
Scarlett Johansson topped the list with bumped-up Marvel paycheck
Meanwhile, Scarlett Johansson topped the Forbes' highest-paid actresses list, with earnings of $56 million. Johansson was the highest-paid actress last year as well, owing to the 2018 blockbuster Avengers: Infinity War and this year's $2.8 billion-grossing Avengers: Endgame. According to Forbes, Johansson received $35 million in back-end payments for Endgame and has settled for an eight-figure check for the standalone Black Widow film.
Five of Johansson's 'Avengers' co-stars named highest-paid actors
Johansson isn't the only one riding the Marvel wave. Her Avengers co-stars also made the Highest-Paid Actors list including Chris Hemsworth at #2 with $76.4 million earnings, Robert Downey Jr. (#3; $66mn), Bradley Cooper (#6; $57mn), Chris Evans (#8, $43.5mn), and Paul Rudd (#9; $41mn).
Here are the other highest-paid actresses
Ranked 2 on the highest-paid actress list is Modern Family star Sofia Vergara, who held the top spot for seven years until Johansson dethroned her in 2018. Others are as follows: Reese Witherspoon ($35mn) at the 3rd spot, followed by Nicole Kidman ($34mn), Jennifer Aniston ($28mn), Kaley Cuoco ($25mn), newcomer Elisabeth Moss ($24mn), Margot Robbie ($23.5mn), Charlize Theron ($23mn) and Ellen Pompeo ($22mn).
How does Forbes calculate earnings?
Notably, the earnings were calculated between June 1, 2018, and June 1, 2019, based on data from Nielsen, Comscore, Box Office Mojo and IMDb, as well as interviews with industry insiders. The figures are pretax and the fees for agents, managers, and lawyers aren't deducted.
Highest-paid actors' combined $588mn trumps actresses' earnings
However, even with a combined tally of $314.6 million- 69% higher than last year's cumulative- the highest-paid actresses were no match for the top ten actors' combined $588.3 million. The Highest-Paid Actors list was topped by Dwayne Johnson with earnings of $89.4 million. The only Indian actor who made it to the list is Akshay Kumar at the fourth spot with $65 million earnings.
Here are Chopra and Padukone's next films
The only film Chopra featured in this year was Hollywood rom-com Isn't It Romantic?, where she played a side character. She will next appear in Shonali Bose's The Sky Is Pink. On the other hand, Padukone hasn't featured in any films since Padmaavat and a cameo in Zero, both 2018 releases. She is set to appear in Chhapaak and 83 next year.