People still can't get over Priyanka and Nick's age-difference. Why?
People still can't get over Priyanka and Nick's age-difference. Why?
Written by
Trivesh Sharma
Jun 06, 2019, 06:00 pm
2 min read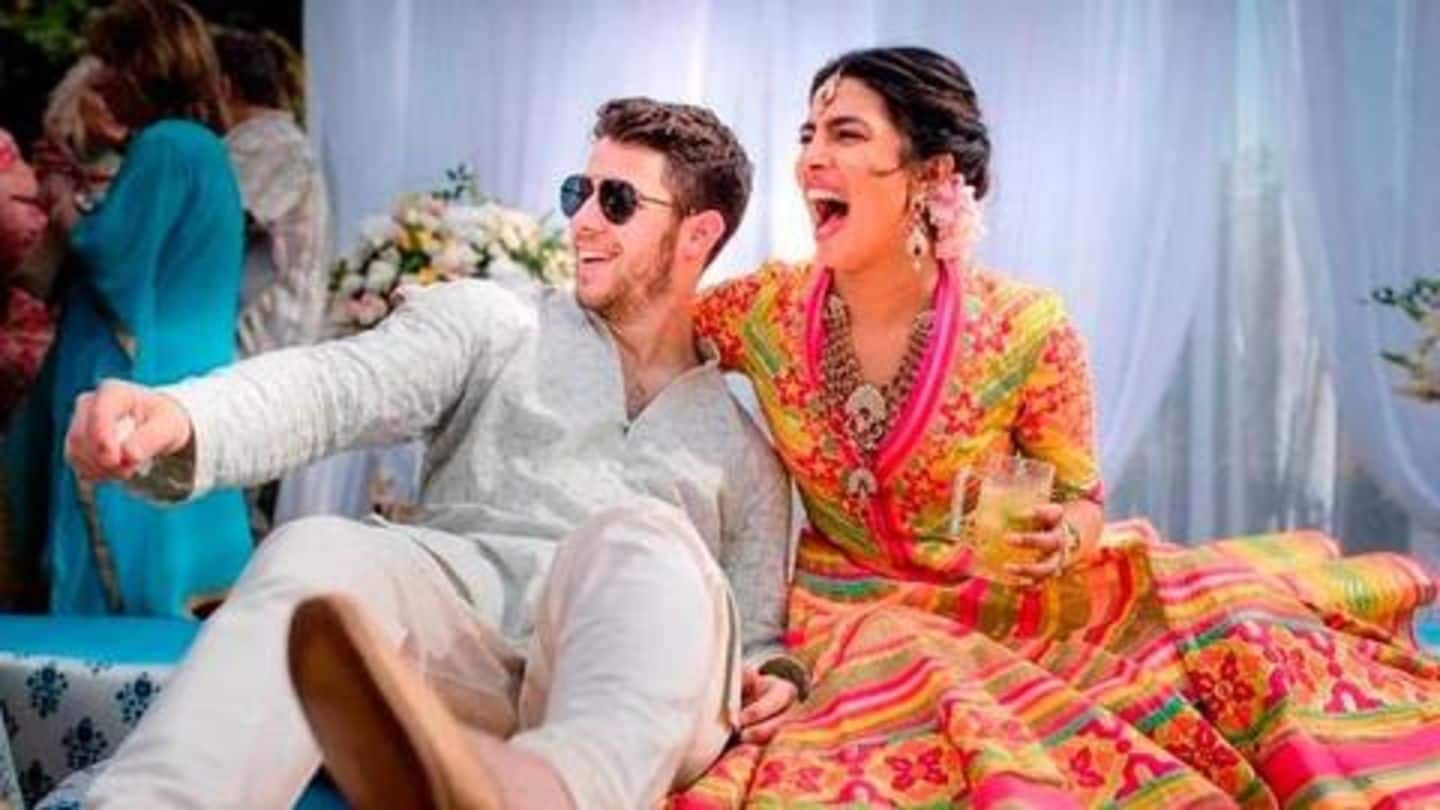 Priyanka Chopra and Nick Jonas' hustle-bustle has always kept them in top news. They are happily married and are taking giant leaps towards their professional and personal goals. Despite their fairytale romance (which we find extremely adorable), Priyanka is bombarded with questions and condemned for marrying someone who is 10 years younger to her. Why can't people just leave her alone?
People still talk about age, but Priyanka remains unaffected
Priyanka made the candid confession while speaking to InStyle, the magazine which has her as the latest cover star. The actress pointed out that people are fine when a guy is older in a relationship, but frown if it's the other way round. "I find it really amazing when you flip it and the guy is older, no one cares and actually people like it," she said.
Like every couple, Priyanka and Nick also have differences
Talking about their cultural differences, Priyanka revealed that earlier there was no cultural difference, but later on, things begin to pop. "He'd sometimes say to me, everything will be fine.' And I am like, 'But I am not mad?' And he's like, 'But you sound like you're mad'," she said. However, she said that Nick understands her well now.
Not to forget, Priyanka looked stunning in latest magazine shoot
Now, Priyanka is a complete package. Not only did she show how learned she is by speaking about stereotypes surrounding Asian actresses, facing trolls on social media and her future plans, but she absolutely killed it in the photo shoot. One of our favorite pictures from the shoot is the one in which she wore a Sabyasachi saree and flaunted her back.
Meanwhile, Priyanka and Nick are working on a project together
As it turns out, Priyanka does not have time to deal with trolls and rumors. She is working on a new project, A Week of Sangeet, with singer husband Nick, according to E! News. Besides, she is also in talks with Mindy Kaling for a comedy project. Looks like PeeCee is slaying everywhere and proving her capabilities to achieve the best. Good luck!