'Radhe Shyam' (Hindi) review: Unlikely to work in Hindi belt
'Radhe Shyam' (Hindi) review: Unlikely to work in Hindi belt
Written by
Shreya Mukherjee
Mar 11, 2022, 04:25 pm
2 min read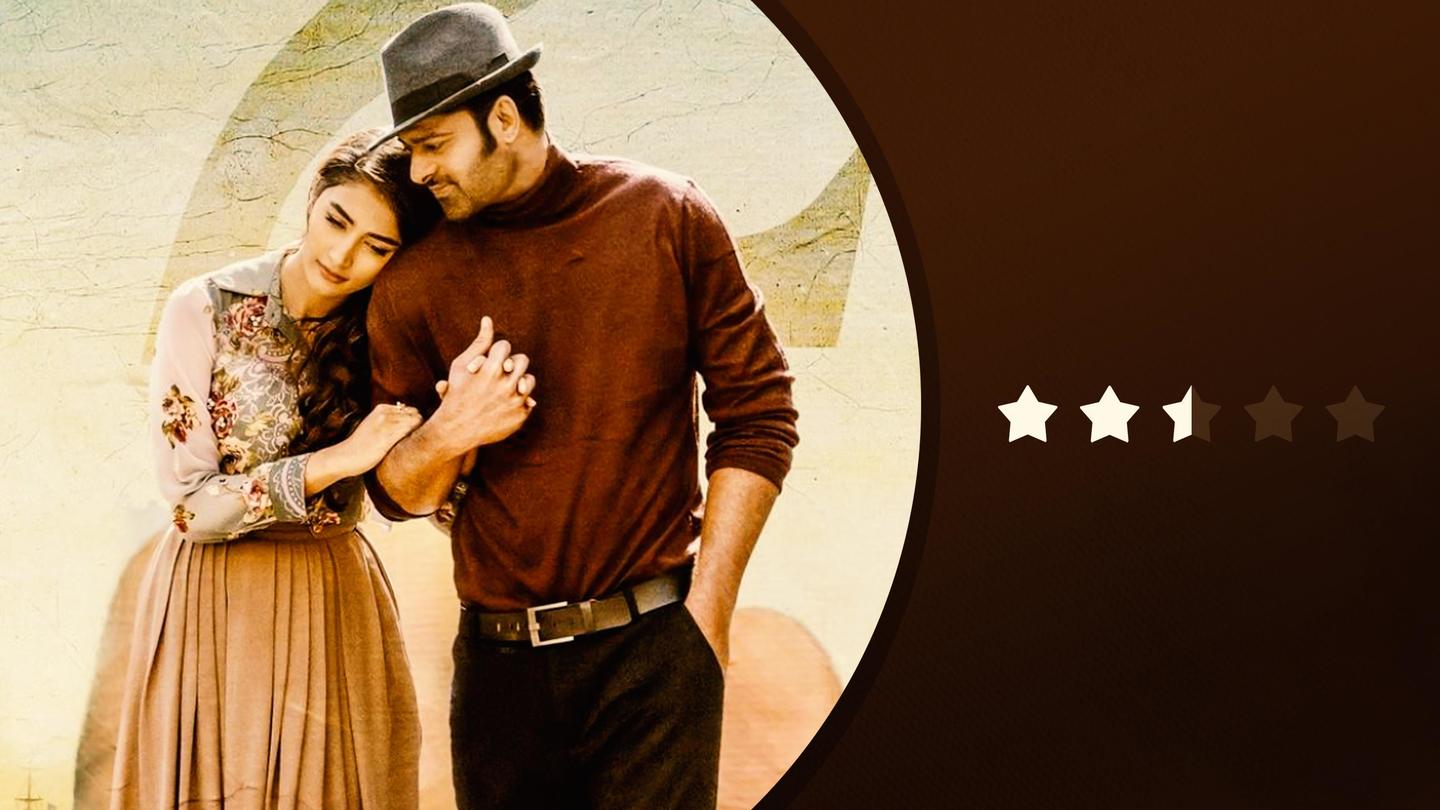 After Baahubali, Prabhas has cemented himself as a pan-Indian action superstar. Based on this image, his next, Saaho, was also an action-thriller but now, he has taken on the role of a cinematic lover in Radhe Shyam. But the UV Creations project, which dropped in theaters in March 11, is a major bummer. Only dedicated Prabhas fans would make it out content. We review.
This is the story of 'Radhe Shyam'
As seen in the trailers, Prabhas is a world-renowned palmist "India ke Nostradamus," Vikramaditya. He has never given a wrong prediction and according to him, he doesn't have a love line. Thus, he tries hard to not fall in love with Dr. Prerana Chakraborty (Pooja Hegde), and spoiler alert (not really), he fails. Can a believer of fate defy what's been already decided?
Director fails with the romance bit, in a romantic film!
Looking back at the simple synopsis, director Radha Krishna Kumar could have spun a widely different tale and given us something engaging. Instead, he chooses to go absolutely irrational and incoherent. Even the most romantic bone in my body found the lead pair's "flirtationship" an utter corny mess. Although Prabhas and Hegde appear extremely pretty in the 1970s European setting, their chemistry is amiss.
Music, cinematography, VFX are a plus but not enough
As someone who watched the Hindi version, the dubbing is on point and the music by Mithoon, Amaal Mallik, and Manan Bhardwaj is a treat. Another aspect that made sitting through its 2:18 hour length possible is the VFX work and cinematography. The climax sequence is massively built with impressive graphics and trust me, sit through the melodrama for this scene only.
Melodrama bogged down by meaningless story
To conclude, Radhe Shyam is a hodge-podge of multiple dreamy sequences sewn together with several "Seriously?" moments and some well-shot music videos. Without a strong Prabhas-battalion—like there is in the south—I'm doubtful whether the film will witness success in other regions. Bhagyashree, Sachin Khedekar, Satya Raj, Kunaal Roy Kapur, and Jagapathi Babu are in one-dimensional side roles that amount to nothing. Verdict: 2.5/5 stars.